Cooler Master Reveals Q500L, NR400 and NR600 series cases at CES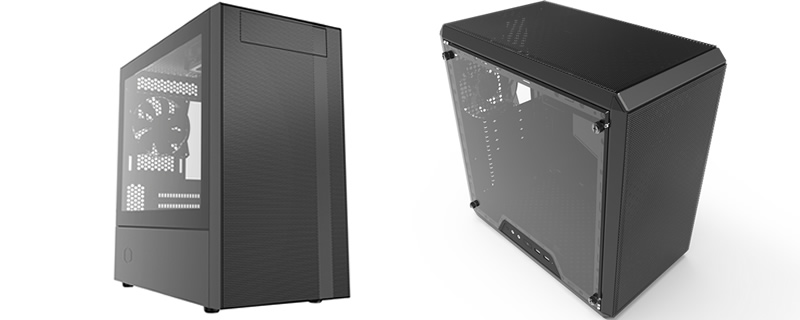 Cooler Master Reveals Q500L, NR400 and NR600 series cases at CES
Cooler Master is forever adding new designs to their arsenal of PC enclosures, pledging to offer enclosures which can meet the needs of any PC builder, regardless of their specific needs and system requirements. 
Today we will be talking about there of these new case designs, the ultra-compact Q500L as well as the professional grade NR400 and NR600 series cases. 
Starting off with the Q500L, we can see that Cooler Master has focused on packing a full ATX system into the same form factor as their existing Q300L, doing so by cleverly mounting the system's ATX power supply at the front of the chassis. 
Just like the original Q300L, the Q500L ships with the same levels of modularity, featuring removable magnetic dust filters and an I/O panel which can be re-oriented to match the user's needs. The power button and USB ports need not be at the base of the chassis, with orientations at the rear, top and front of the case being equally viable options. 
Cooler Master is positioning the Q500L as an affordable chassis that offers PC builders plenty of options, acting as a potential hotbed for PC modders. The Q500L will release in Q2 with a price tag of $49.99 in the US, with a premium Q500P model coming at a later date with larger external dimensions and premium features.     

Moving to the NR lineup, we can see that the new series offers a cleaner, more professional aesthetic, aiming to provide optimal levels of cooling performance while maintaining a sleek, subtle aesthetic. 
The NR400 is the MATX version of Cooler Master's new NR series, with the NR600 offering support for full ATX components. Both cases will ship with the option to include a 5.25-inch drive bay, with both also shipping with variants that lack the feature, enabling users to purchase a version of the NRX00 that best suits their requirements. 
Both cases feature a tempered glass side panel, which are fastened by thumb screws at the rear of the chassis to give the NR series a smooth aesthetic with clean lines. from the front of the enclosure to its rear.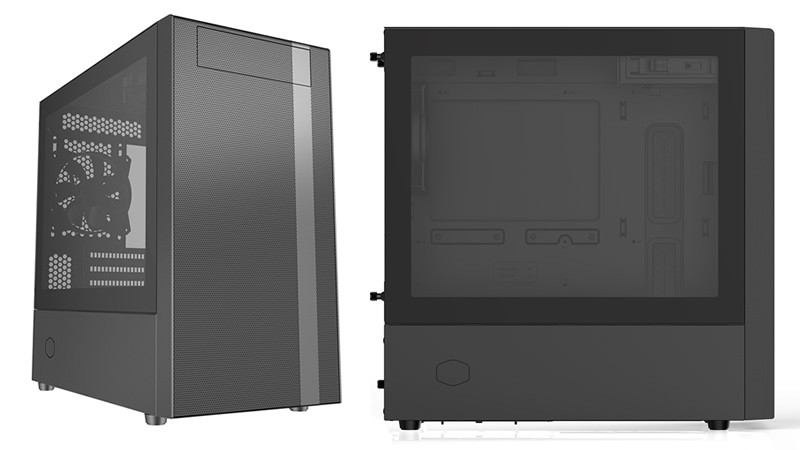 Both versions of Cooler Master's new NRX00 series cases will ship in Q1 of this year, with the smaller NR400 shipping for $59.99 while the larger NR600 will ship for $59.99-64.99. 
The NR series is designed to offer a minimalistic aesthetic, one which wouldn't look out of place in an office but would equally look great as a gaming chassis. At CES Cooler Master showcased this enclosure with RGB illuminated components, which can look great in this chassis despite its clean, monolithic exterior. The NRX00 series is more than versatile enough to meet the requirements of end users.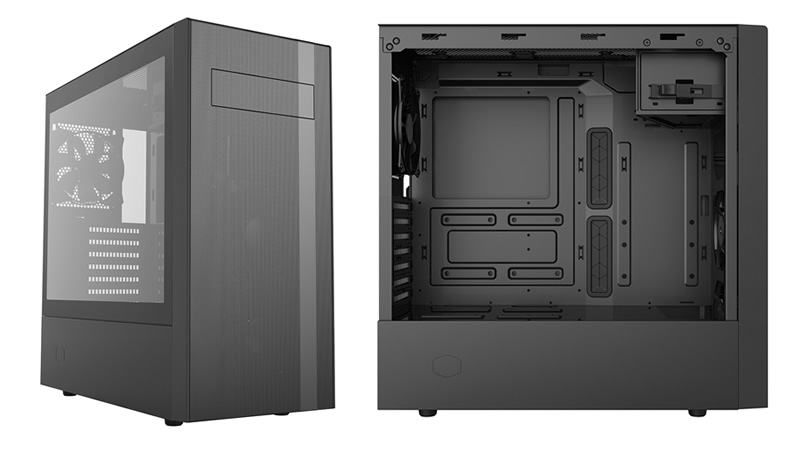 You can join the discussion on Cooler Master's Q500L, NR400 and NR600 cases on the OC3D Forums.