Cooler Master Updates its Popular MasterBox NR200P with Max and Coloured Variants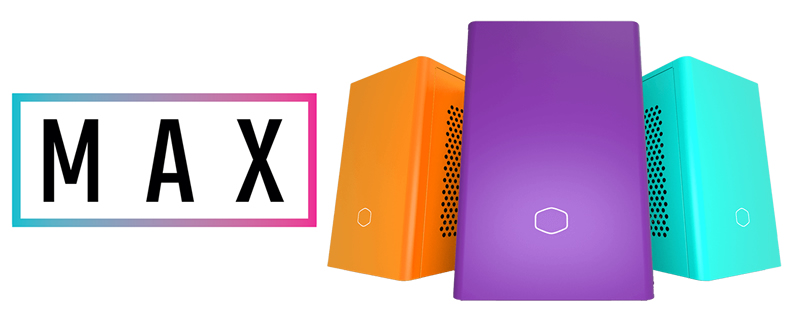 Cooler Master Updates its Popular MasterBox NR200P with Max and Coloured Variants
Cooler Master's MasterBox NR200P chassis has proven to be incredibly popular amongst Small Form Factor (SFF) PC enthusiasts, so much so that the enclosure was frequently out of stock during the months after the enclosure's launch. 
Building upon the success of the NR200P, Cooler Master has decided to update its NR200P lineup with new colour options for the NR200P and a new NR200P MAX variant for those who want the enclosure to feature boosted cooling potential, redesigned elements and the add-ons like a PCIe 4.0 riser cable. 
For the standard MasterBox NR200P variant, new Sunset Orange, Nightshade Purple, Caribbean Blue and Flamingo Pink options will be made available. However, Cooler Master has noted that these new models will be "Limited Edition" variants with limited availability. These models will feature the same design elements as Cooler Master's standard/original NR200P.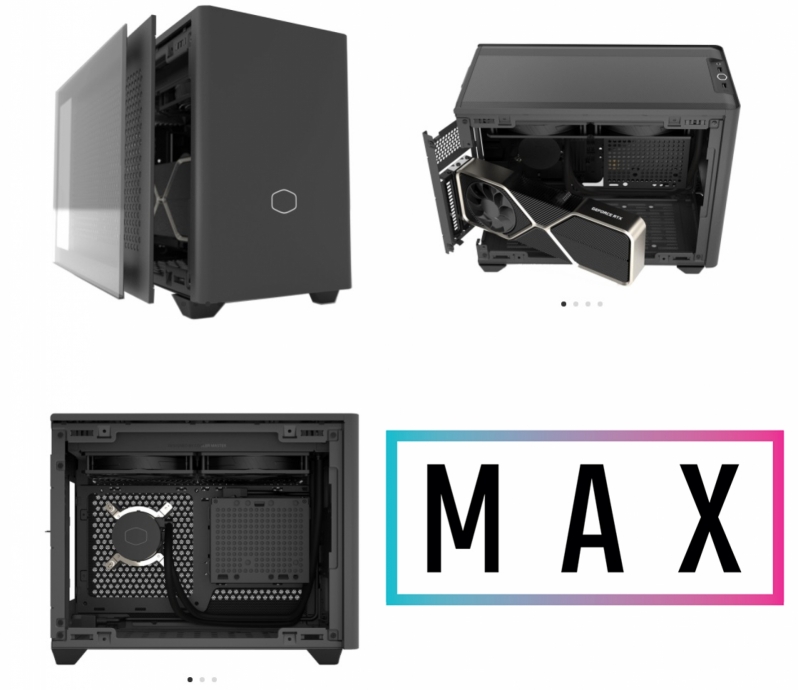 What happens when you take an excellent case design and MAX it out? For Cooler Master's NR200P MAX, this process involves adding a top-mounted 280mm AIO liquid cooler into the enclosure's design, redesigning the enclosure's GPU mounting system, an 850W 80+ Gold Rated PSU (with custom cable lengths), and bundling a PCIe 4.0 compatible riser card with the enclosure. 
With PCIe 4.0 Riser cards being a rarity in today's market and the fact that this enclosure's PSU and AIO liquid coolers being fairly expensive components, we expect Cooler Master's NR200P MAX enclosure to ship with a significant price premium. That said, a premium price is justified because these add-ons will take away a lot of the tedium of PC component selection. The liquid cooler within this case is purpose-built for the enclosure, a fact that should be music to the ears of any Mini-ITX PC builder. 

Like Cooler Master's original NR200P enclosure, its MAX variant will ship with both tempered glass and steel left side panel options and support for both SFX and SFX-L power supplies (should users desire to replace Cooler Master's integrated PSU). Cooler Master has confirmed that the AIO liquid cooler within this enclosure supports modern Intel and AMD sockets, including AM4 and LGA 1700 (Alder Lake). 
Sadly, Cooler Master has not revealed the pricing or availability dates of its MasterBox NR200P Max chassis.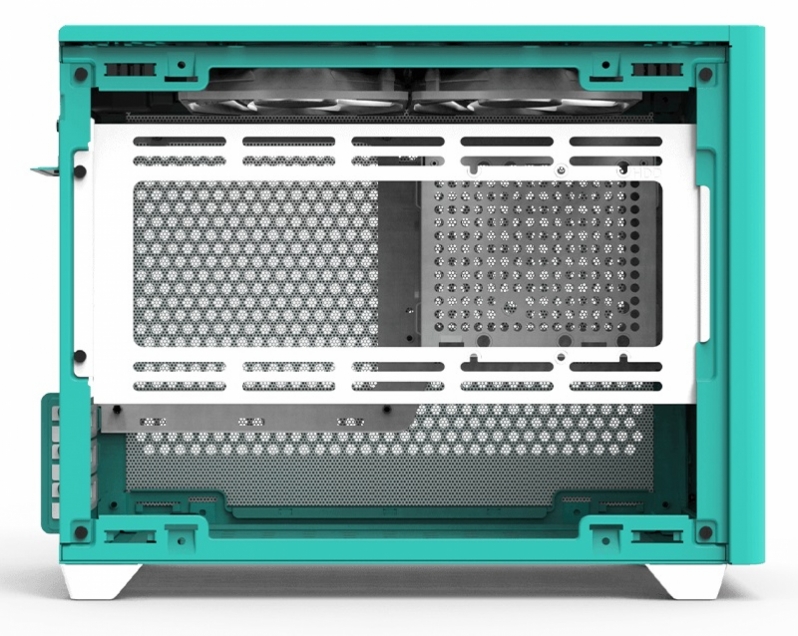 Retail Availability
Cooler Master's NR200P and its coloured variants are already starting to get listed on Amazon UK, making it seem likely that these cases will soon be available in the UK/EU. 
You can join the discussion on Cooler Master's new MasterBox NR200P chassis variants on the OC3D Forums.