DAN Cases has unveiled their DAN C4-SFX Case, and it will be available this week
You can fit an insane amount of hardware into this compact PC case.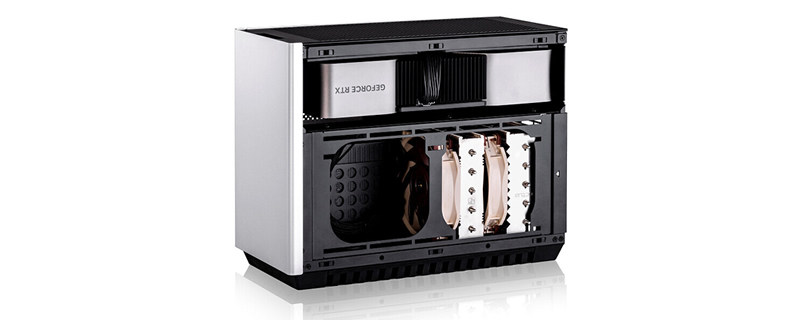 DAN Cases' new C4-SFX PC case is a Mini-ITX monster
DAN Case have revealed their new DAN C4-SFX PC enclosure, promising a broad level of hardware support that bypasses many of the traditional limitations of the Mini-ITX form factor. 
The C4-SFX will be available starting tomorrow, and it is large enough to support graphics cards as large as Nvidia's RTX 4090 (specific models, see below), 280mm All-in-One (AIO) CPU Liquid Coolers, or CPU heatsinks like Noctua's NH-D15, and motherboards within the Mini-ITX, Mini-DTX, Deep-ITX, and mATX (short 3-slot mATX). This level of hardware supports allows the DAN C4-SFX to support high-end PC hardware, and their required cooling solutions. 

In terms of PSU support, the C4-SFX supports both SFX and SFX-L power supplied, allowing users of this case to easily install 1000W PSUs within this chassis. This is great news for those who want to build a high-performance small form factor PC, as that is enough power to run both a high-end processor and an RTX 4090 graphics card. Not bad for a PC case that measures in at 253 (H) x 166 (W) x 350.2 mm (D).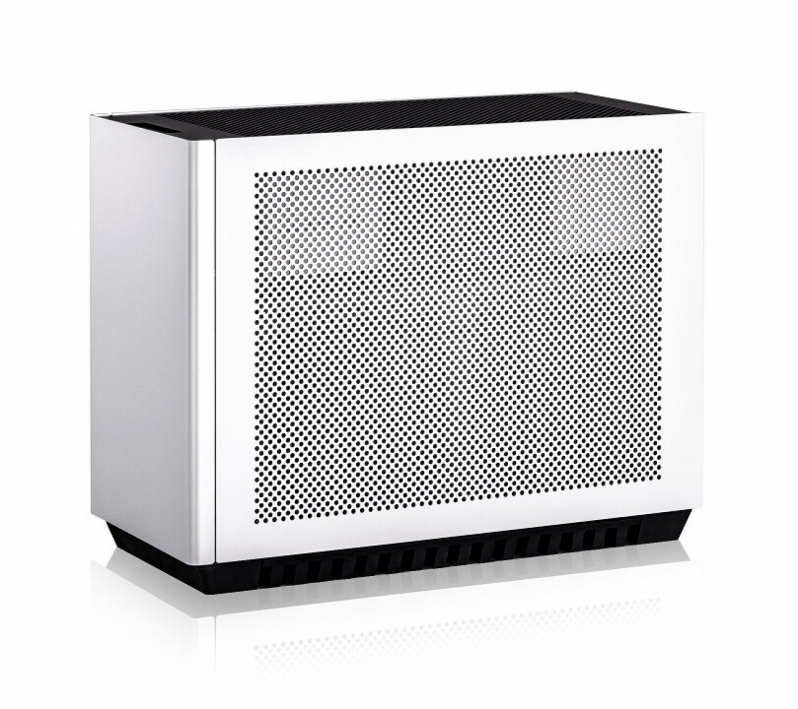 In Europe, the DAN Cases DAN C4-SFX will be available on May 16th for €205 at Caseking. In the UK, the case will be available though Overclockers UK, with Overclockers UK providing shipping options for US and Canadian customers.
Below is what Dan Cases had to say about their new design.
    The C4-SFX case was developed with focus on strong cooling and high-end hardware compatibility—while being as small as possible. This case uses a heavily optimized classic hardware layout. The list of features is long—280 mm radiator support, big air cooler up to 145 mm in height, indirect GPU cooling, ITX, deep ITX, DTX, 3.9 slot full length GPU, SFX & SFX-L Power Supply support, s.o. All this is packed in an elegant enclosure with 14L made by Lian Li. In terms of hardware support there are nearly no limits. This case is the perfect match for SFF (Small Form Factor) enthusiasts, developers who require a case with a smaller footprint due to limited desk space and gamers who want a high-end PC experience in their living room.

The case allows for tower heatsinks with 120 mm fan up to an height of 145 mm like the Noctua D12L or very big top blow heatsinks like the Noctua C14S. For these configurations it is possible to mount the power supply 90° rotated. With the radiator bracket it is possible to install 120, 140, 240 or 280 mm radiators with 25 mm thick fans for the best cooling results. You can install 3.9 slot GPUs with a length of up to 336 mm. Two 120 or 140 mm fan mount points at the top of the case allows for indirect GPU cooling if you remove the preinstalled GPU fans.

Two 2.5″ HDDs or SSDs can be mounted at the front. The drives will be mounted with rubber spacers to reduce vibration and noise. The case does come with special air flow brackets and an RTX 40-series blow through air tunnel to force hot GPU air out of the case. This will result in much better CPU temps.

The all-aluminium body will be manufactured again by Lian Li in Taiwan per their highest quality standards. A commitment to quality lies at the core of our business philosophy.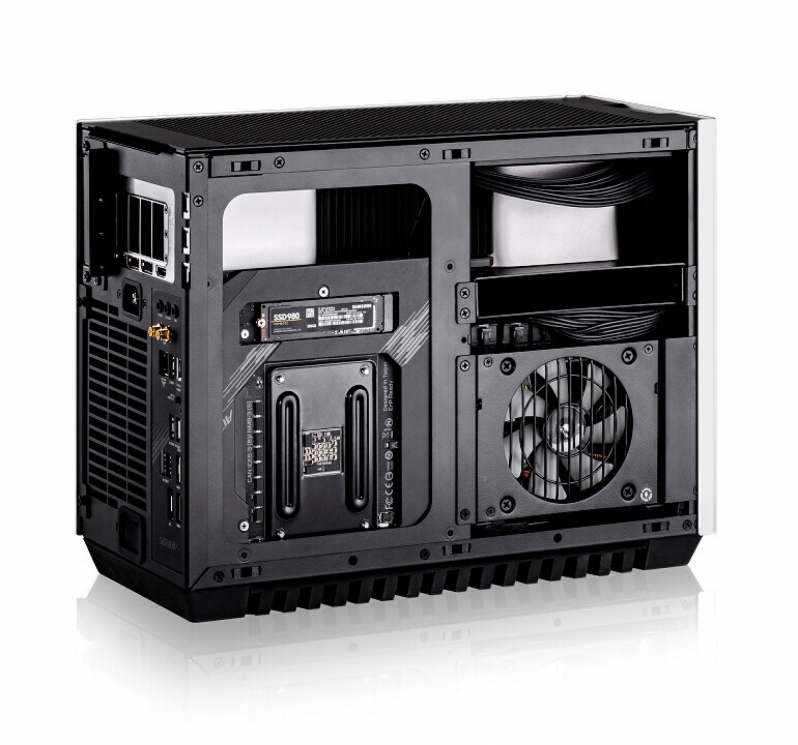 Specifications:
– Case Size: 253 (H) x 166 (W) x 350.2 mm (D)
– Overall Dimensions: 273 (H) x 166 (W) x 350.2 mm (D) / including feet
– Case Volume: 14,7 L
– Case Weight: 3.7 Kg
– IO: USB 3.2 gen 2 Type-C (internal Key-A plug)
– Material: 1.5 mm aluminium & 1.2 mm steel
– Finish: Anodized black or silver exterior (glass beats blasted), matte black painted interior
Compatibility:
– Graphic cards:
3.5 Slot up to 336 mm length
3.9-Slot up to 334 mm length
– Watercooling: up to dual 240/280 radiator
– Heatsink: up to 145 mm in height
– Motherboard: Mini-ITX, DTX, Deep-ITX, short 3-slot mATX
– Power Supply: SFX, SFX-L
– Drives: 2 x 2.5″ HDD/SSD
Fans:
– 2 x 120/140 mm fan top
– 2 x 120/140 mm fan side
– 1 x 80 or 1x 92 mm fan back side
The case will be available through our resellers
– Caseking.de (EU Customers)
– Overclockers UK (US/Canada/UK customers)
– ComputerOrbit (all countries)
– Dirac Japan partner shops (Japan customers)
RTX 4080/4090 cards that will fit:
– ASUS RTX 4080 Pro Art
– ASUS RTX 4080/4090 TUF OG
– Colorful RTX 4080/4090 BattleAx
– Gainward RTX 4080/4090 Phantom
– Gainward RTX 4080/4090 Phoenix
– Gainward RTX 4080 Panther
– Gigabyte RTX 4080 Windforce
– INNO3D RTX 4080/4090 iChill X3 / X3 OC
– KFA2/Galax RTX 4080/4090 Serious Gaming
– Manli RTX 4080
– MSI RTX 4080/4090 Ventus X3
– MSI RTX 4080 Gaming X Trio
– NVIDIA 4080/4090 Founders Edition
 -Palit RTX 4080 JetStream
– Palit RTX 4080/4090 GameRock
– Palit RTX 4080 GamingPro
– PNY RTX 4080/4090 Verto
– PNY RTX 4080/4090 XLR8
You can join the discussion on DAN Cases' DNA C4-SFX PC case on the OC3D Forums.