DIY Perks Breathable PC Case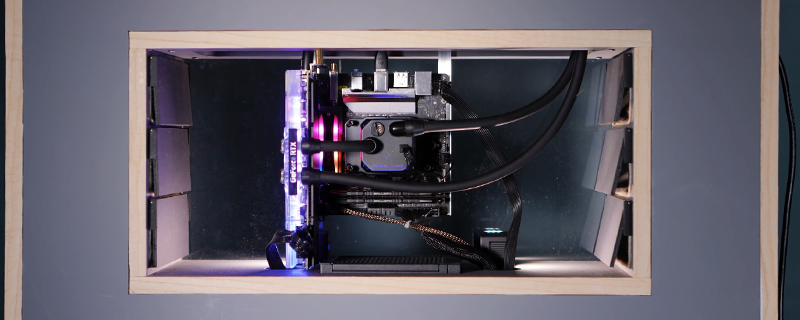 DIY Perks Breathable PC Case
Do you ever get tired of your case fans whirring away in a desperate attempt to keep your components cool? Do you wish there was a better way? Or at least, perhaps, a different way?
DIY Works on Youtube has absolutely blown our minds with their case which uses a combination of water pressure and magnets to move a huge set of bellows to keep the components cool. It's like the opposite of those old submerged mineral oil cases we used to see back in the day. I saw them anyway, but then I am very old.
Whilst nobody would pretend that this is a feasible solution if you wanted a compact gaming case, we think that the ideas behind it are a magnificent demonstration of what you can achieve with time and some engineering nouse. Who knows, perhaps this will be a sign of things to come. Yes it might be big now, and with room for improvement, but the first Steam Engines or Computers were bigger than most buildings and with almost no power and then became much smaller and more powerful as time went on.
Don't think that this is a show pony though. With a Ryzen 9 5950X and RTX 3080 both topping out at around 60°C it clearly keeps the system cool too.

Okay not everyone has the talent nor room to build something this enormous, but we will definitely stand up and applaud the bravery it took DIY Perks to not just think up the plan but have the courage to see it through in a workable format.
Discuss this on the OC3D Forums.