AMD confirms that Ryzen 8000 series Zen 5 are launching in 2024 with Navi 3.5 graphics
AMD fans should expect major CPU and iGPU advancements with their Ryzen 8000 series.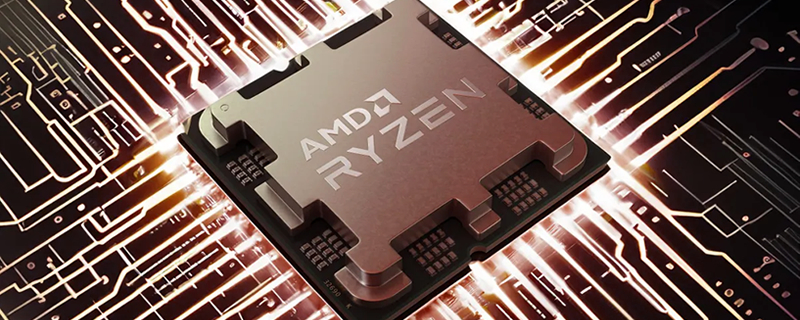 AMD fans can expect to see new AM5 Ryzen 8000 series processors next year with new CPU and graphics architectures
When AMD revealed their AM5 CPU socket, they confirmed that they would be supporting it until at least 2026, which means that users of AMD's 600 series motherboards can expect their motherboards to support several CPU upgrades over that timeframe. 
During the company's latest "Meet The Experts" webcast, as spotted by @harukae5719 on Twitter, AMD has confirmed that there will be Ryzen 7000 series processors with Navi 3.0 (RDNA 3) graphics launching this year, and that there will be Ryzen 8000 series Zen 5 processors that are launching in 2024 with Navi 3.5 (RDNA 3.5) graphics.

Currently, all of AMD's Ryzen 7000 series AM5 desktop processors feature Navi 2.0 (RDNA 2) graphics chips, which means that AMD plans to release new RDNA 3 equipped AM5 processors before the end of this year. This is likely to be a desktop release of AMD's Phoenix APUs (a CPU from AMD that is currently only available in Laptops). Alternatively, it is possible that AMD could refresh their Ryzen 7000 series CPU lineup with new models that feature a new IO-die design that features RDNA 3 graphics, though this option is unlikely.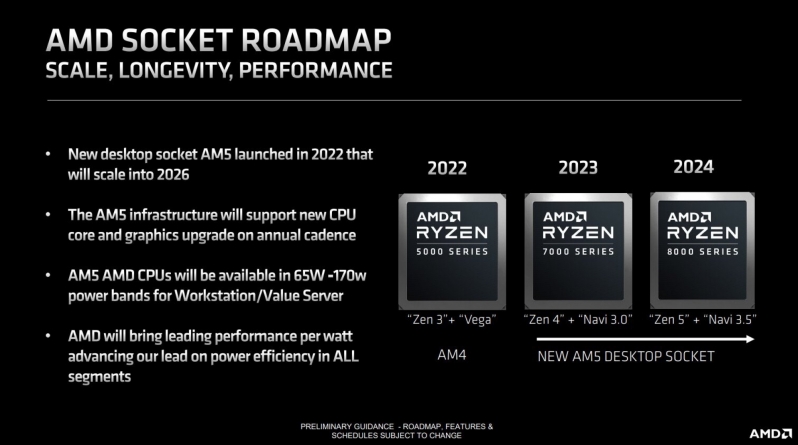 With their Ryzen 8000 series processors, AMD will be upgrading both the CPU and GPU core designs of their chips, moving from Zen 4 to Zen 5 and from RDNA 2/3 to RDNA 3.5. At this time it is unknown what process technologies AMD's Ryzen 8000 series CPUs will use, or if they will feature AMD's XDNA AI engine (which is currently present in AMD's Phoenix Zen 4 APUs).
Currently it is unknown what AMD's RDNA 3 architecture will deliver over AMD's existing RDNA 3 graphics architecture. There are rumours that AMD will be improving their geometry engine and improved SALUs with RDNA 3.5, and that RDNA 4 should feature additional improvements that focus on improved ray tracing performance and scheduling. 
You can join the discussion on AMD's confirmation of Ryzen 8000's 2024 launch on the OC3D Forums.