AMD CPU sales surpass Intel CPU sales at the EU retailer Mindfactory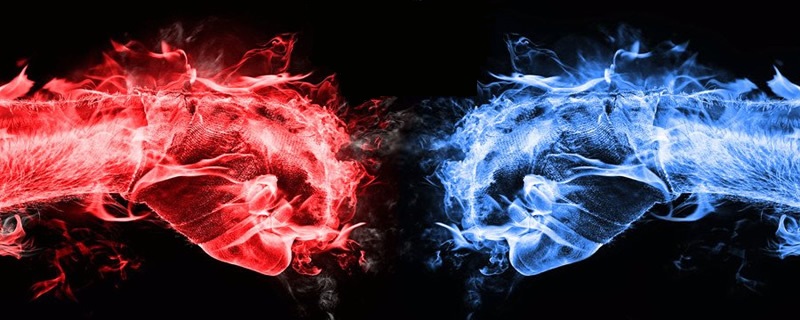 AMD CPU sales surpass Intel CPU sales at the EU retailer Mindfactory
Things are starting to look good for AMD, with the company achieving sales numbers that surpass their Intel competition at retail for the first time in over a decade at the German retailer Mindfactory.de, one of the largest retailers of PC components in the EU. 
In the month of August, 56.1% of the CPUs sold at the company were from AMD, with 43.9% being from Intel. AMD's most popular Ryzen CPUs are their R5 1600 and R7 1700, both of which offer high levels of overclocking headroom and huge core counts for their respective prices. Intel on the other had still see their i7 7700K as their most popular product, accounting for a huge portion of their total sales. 
There are a lot of factors that have contributed to Ryzen's success over the past few months, from improved performance and memory compatibility through newer BIOS iterations, to newly released in both ultra-high-end and budget-oriented price points with their Ryzen 3 and Ryzen Threadripper series CPUs. 
This data showcases a lot of consumer confidence in Ryzen, though it will be the coming months that will be the true test for AMD's Ryzen architecture as Intel releases their 8th generation of Core CPUs on the desktop market. Will AMD be able to maintain this lead as Coffee Lake hits store shelves?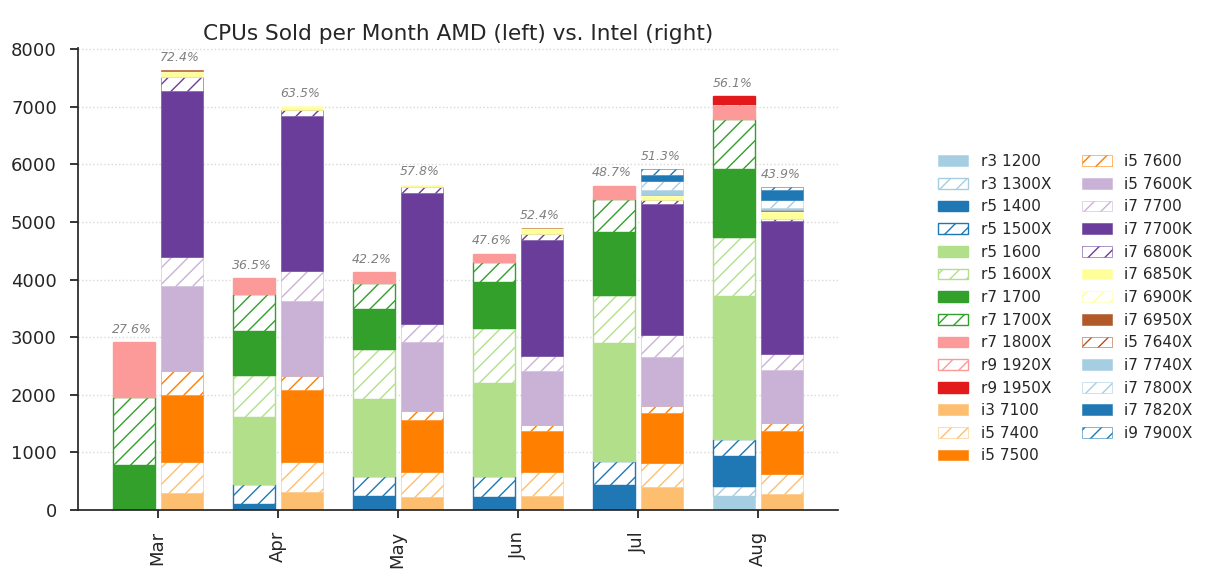 While this is all great news for AMD, it is worth noting that the company has yet to release dedicated mobile Ryzen CPUs, leaving Intel as a dominant force within the mobile market. While AMD has found success with their Ryzen CPU architecture on the desktop, the mobile/laptop market will be the testing ground that will allow AMD to get mindshare amongst regular consumers, with their Ryzen/Vega powered Ryzen mobile series offerings their strongest and most efficient APU to date. 
It must also be remembered that this data is only from a single large retailer, so it is unknown if this success has been replicated globally, even so, it is great news for AMD to find this kind of success anywhere, especially given the situation that they were in just one short year ago.   
You can join the discussion on AMD's CPU sales on the OC3D Forums.