AMD's 7nm Epyc "Rome" processors were built to compete with Intel "Ice Lake"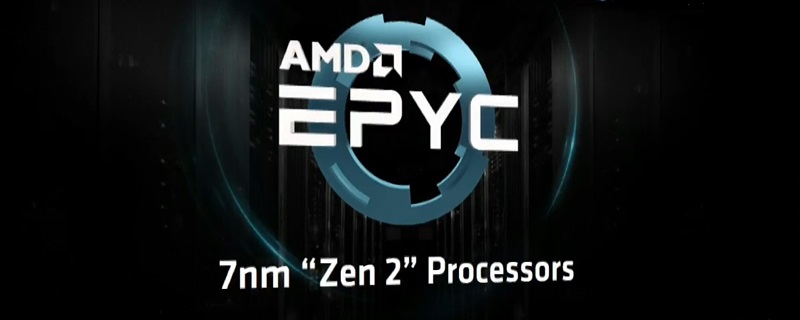 AMD's 7nm Epyc "Rome" processors were built to compete with Intel "Ice Lake"
AMD plans to release their first Zen 2 processors in early 2019, not only enhancing the company's competitive Zen architecture while also delivering a major node transition from 14/12nm to 7nm.Â
When speaking to Next Platform, AMD's Forrest Norrod, the head of AMD's Enterprise and embedded groups stated that Zen 2 and their "Rome" series of Epyc processers were designed to "compete favourably with 'Ice Lake' Xeons", a 10nm Xeon architecture that is unlikely to release in 2019 thanks to Intel's 10nm manufacturing delays.
This situation presents AMD with an opportunity to gain market share from Intel, expanding on the industry's support for EPYC to make some significant gains with Rome, thanks in part to Intel's manufacturing woes.Â
Â
When AMD was designing Rome, the company also developed an "aggressive" roadmap for Intel, to estimate where the chip giant will be when Rome release. AMD's Forrest Norrod now thing that Intel "
can't do what we thought they might be able to", which means that AMD's Rome processors are likely to have a much larger impact on the server market than expected.Â
Â

  Our plan for the Naples-Rome-Milan roadmap was based on assumptions around Intel's roadmap and our estimation of what would we do if we were Intel,

We thought deeply about what they are like, what they are not like, what their culture is and what their likely reactions are, and we planned against a very aggressive Intel roadmap, and I really Rome and Milan and what is after them against what we thought Intel could do. And then, we come to find out that they can't do what we thought they might be able to.

And so, we have an incredible opportunity. Rome was designed to compete favorably with "Ice Lake" Xeons, but it is not going to be competing against that chip. We are incredibly excited, and it is all coming together at one point.

We have reintroduced ourselves to the market, gotten the initial traction and wins, we got the initial customer support, and we validated that AMD is a safe choice with an effective processor. With the Rome processor and process, we are going to be in an incredible position going forward. Â
 Â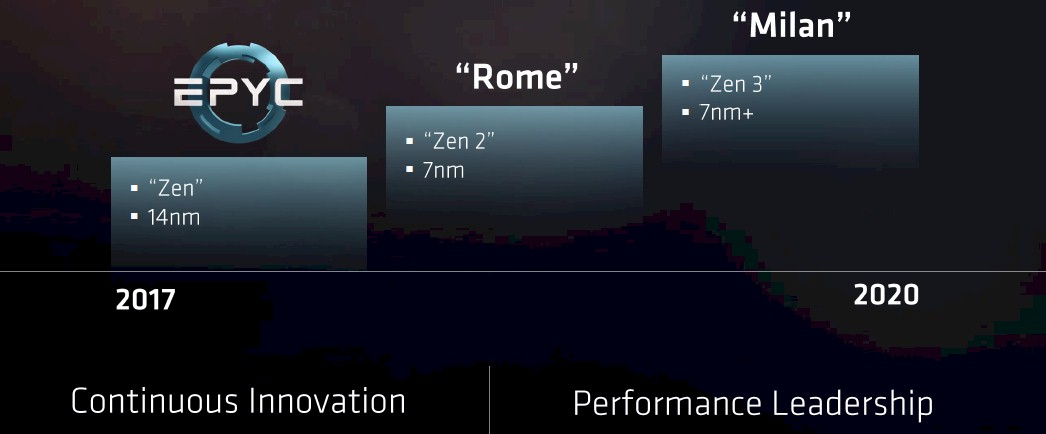 AMD has "Rome"/ Zen 2 EPYC Silicon in their labs, and the company plans to sample their upcoming product in the second half of this year, making Zen 2 EPYC on track for a release in 2019.
AMD will first release their 7nm Zen 2 silicon in their Ryzen 3rd Generation (Ryzen 3000 series) products, releasing as single chip offering before releasing as Multi-die EPYC hardware.Â
Sadly, AMD has not revealed any performance data for their Zen 2 architecture, though it is rumoured that AMD plans to use the die size benefits of 7nm to offer as many as 64-cores per Zen 2 EPYC processor/socket, with numbers like 48-cores also being reported.Â

You can join the discussion on AMD's 7nm Zen 2 EPYC processors on the OC3D Forums.Â