AMD's latest Genoa leaks point towards EPYC CPUs with 50% more cores, PCIe 5.0 and more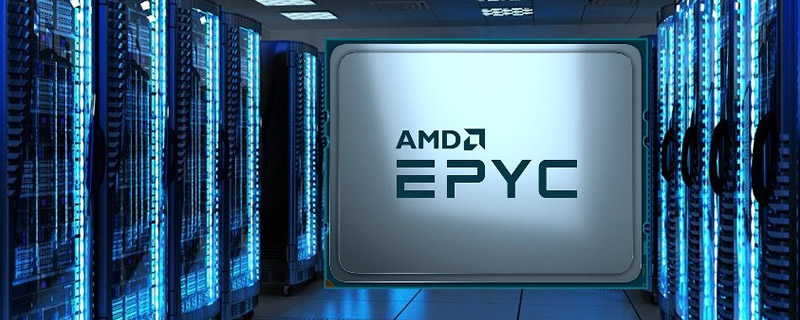 AMD's latest Genoa leaks point towards EPYC CPUs with 50% more cores, PCIe 5.0 and more
AMD's next-generation of EPYC processors are going to deliver a transformative change to the company's enterprise-grade product offerings, with leaks suggesting that the company will offer their users faster PCIe lanes, more CPU cores and additional memory channels with faster DDR memory. If true, these leaks point towards breakthrough server products from AMD, assuming that the company can ship enough products to meet the market's demand for additional chips. 
According to ExecutableFix on Twitter, AMD's plans to move EPYC to a new SP5 socket. This move has been on AMD's hardware roadmap for some time, though it looks like AMD plans to deliver its customers more than a simple socket switch with support for DDR5 memory. 
Is ExecutableFix is correct, AMD's Genoa (Zen 4) EPYC processors will feature up to 96 cores, 192 threads and utilise an LGA-6096 socket. This platform will reportedly support up to twelve channels of DDR5 memory, CPUs with TDPs of up to 320 watts (configurable to 400 watts) and 128 lanes of PCIe 5.0 connectivity. 
Based on AMD's Zen roadmap, Zen 4 will utilise a 5nm lithography process, delivering performance gains through enhanced process technology and architectural enhancements with AMD's Zen 4 CPU architecture. With Genoa, AMD fans will have more cores, a new core architecture, an enhanced lithography process, a faster DRAM standard, PCIe lanes that are two times faster, and a multi-chip design featuring up to twelve CPU core chiplets.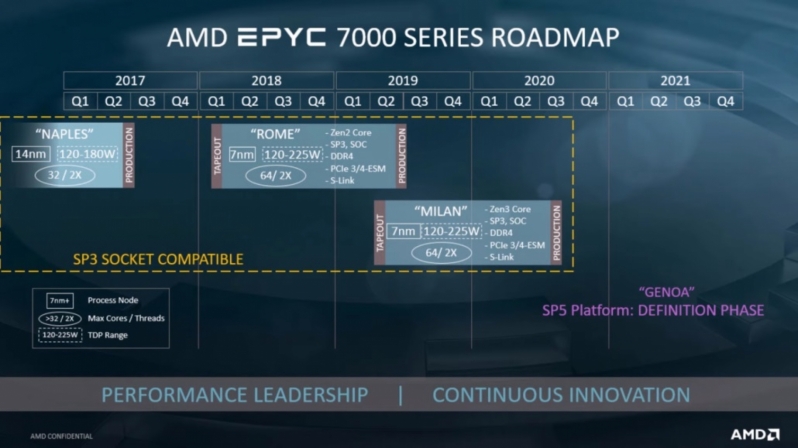 Other rumour sources have suggested that AMD's Zen 4 EPYC processors could feature a 29% IPC improvement over an equivalent Zen 3 Milan processor with the same core count and clock speeds. That alone is a tremendous feat for AMD, especially when Genoa should also offer users more DRAM channels, faster PCIe connectivity and more CPU cores. 
AMD's Zen 4 processors are expected to launch in 2022, utilising a 5nm node (likely TSMCs) and a new socket design. At this time, it is unknown when AMD's Zen 4 Ryzen processors will launch, with many suggesting that AMD will release intermediary Zen 3+ processors before launching Zen 4. 
Below is a mock-up fo AMD's Zen 4 Genoa design from ExecutableFix.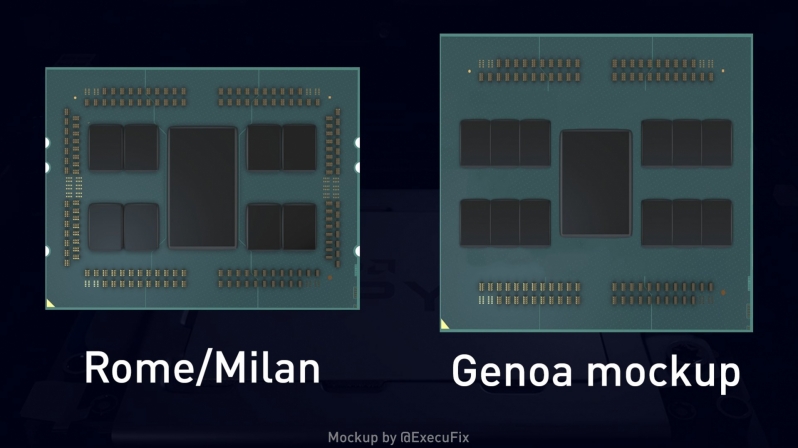 You can join the discussion on AMD's EPYC Genoa processors on the OC3D Forums.