AMD's Zen 3 "Chagal" Threadripper Processors will reportedly launch in August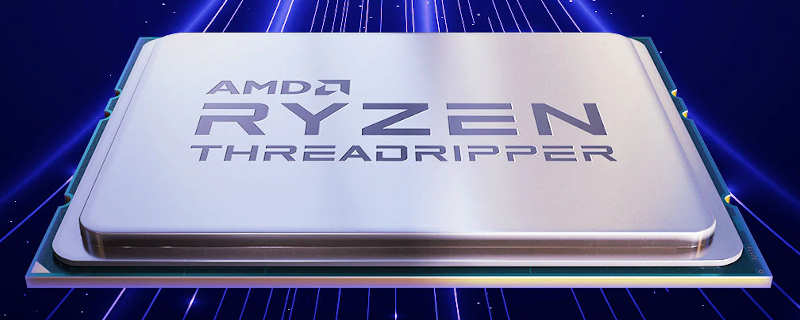 AMD's Zen 3 "Chagal" Threadripper Processors will reportedly launch in August
With their 3rd generation of Ryzen Threadripper processors, AMD revolutionalised the HEDT market. Now, over 18 months later, Intel still has no response to AMD's Ryzen Threadripper 3000 series, aside from dramatically reducing the cost of their latest Cascade Lake-X products. 
Now, AMD is ready to upgrade their Ryzen Threadripper lineup with new Zen 3 models, giving their HEDT customers the performance and efficiency improvements of AMD's latest processor designs while pushing Intel's HEDT lineup another step behind. 
According to a leaker on the Serve The Home Forums, AMD plans to reveal their Zen 3 powered EPYC processors in August 2021 and release their new processors in September. The series will reportedly offer a new 16-core model and replacements for the series' existing 24-core, 32-core, and 64-core models. The series is also likely to be compatible with today's TRX40 series motherboards, as it would make little sense for AMD to launch a new HEDT desktop platform at this time. 
If AMD's Chagal processors use AMD's Zen 3 architecture, the company's next-generation Threadripper processors will receive the same performance advantages as their Zen 3 based (AM4) Ryzen and EPYC counterparts. At launch, AMD will be unchallenged in the HEDT market, leaving Intel in a tricky position. 
With a planned August launch, AMD is unlikely to discuss Threadripper in detail at Computex 2021. With Chagal reportedly being Zen 3 based, AMD is unlikely to discuss post-Zen 3 architectures in any meaningful detail anytime soon. Why would AMD start talking about Zen 4 before all of their Zen 3 products have launched? At best, we will receive a roadmap update, don't expect anything more substantial.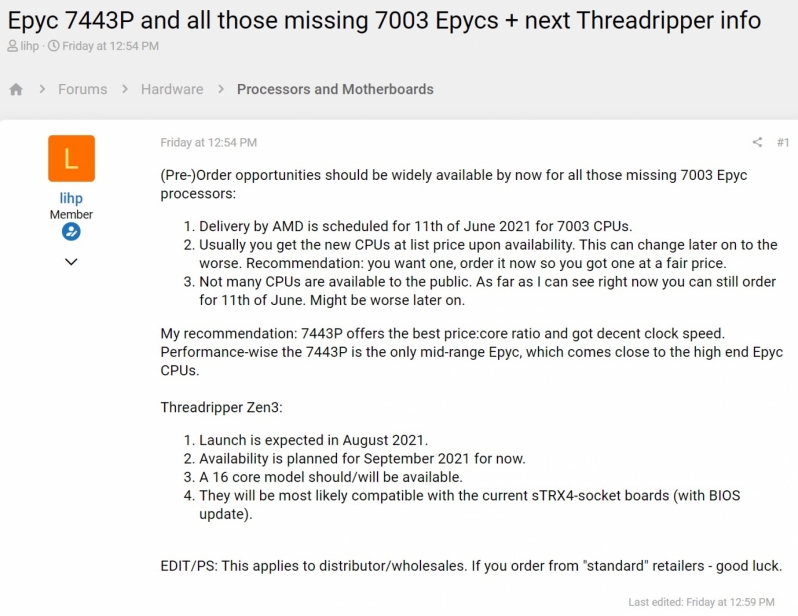 (Image from the Serve The Home Forums)
You can join the discussion on AMD's Zen 3 "Chagal" Threadripper processor reportedly launching this August on the OC3D Forums.