ASUS Maximus III Formula Motherboard Gets Pixelised
ASUS Maximus III Formula Motherboard Gets Pixelised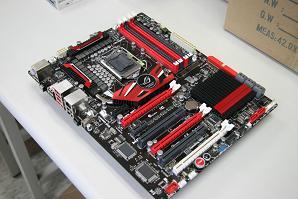 ASUS will soon be added the Maximus III Formula motherboard to its line of high-end ROG boards. We have managed to get our hands on some early images of the upcoming motherboard, which show the board to be packed with features.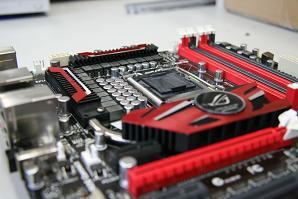 Based on Intel's Lynnfield P55 platform, the board has been designed to be a gamers' delight, claiming as yet unheard of levels of performance.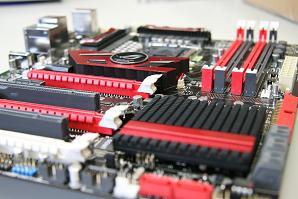 Maximus III Formula features an all new LGA 1156 CPU socket and is built around a black PCB with red and white components. With an ROG-branded cooling system, the motherboard is all-ready for overclocking the new Intel platform to the highest levels.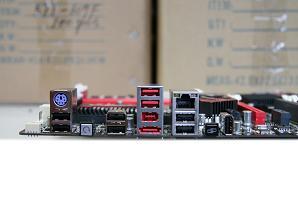 The board has enough space for four memory DIMMs, which makes it compatible with dual-channel DDR3 memory. The rear panel of the board abounds in connectivity options; these include three PCI-Express x16 slots, six SATA and one eSATA connectors, Gigabit Ethernet, a PS/2 port, and nine USB ports.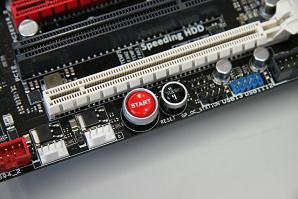 The Power, Reset and Clear CMOS buttons are also a part of the same panel.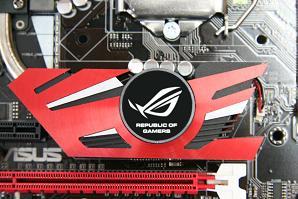 On the cooling side of things, the board is large enough to accommodate a CPU cooler. The on-board VRM coolers are connected to a fan via a heatpipe system, and when combined with the flat heatsink at the bottom of the board, should be able to keep the board cool in the most demanding conditions.
The overall combination is one that can be expected to catch the fancy of overclocking enthusiasts and allow them to push Lynnfield to the limits of its overclocking ability. No word on availability or pricing yet, but we will definitely keep you posted on the progress.
Do you find the Maximus III Formula exciting? Let you know how much in our
Forums