GIGABYTE releases their H110-D3A mining motherboard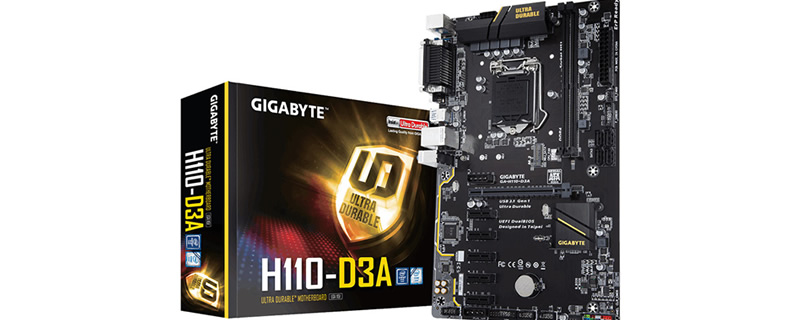 GIGABYTE releases their H110-D3A mining motherboard
Â
Gigabyte has revealed their new H110-D3A motherboard, which comes with support for up to seven GPUs for cryptocurrency mining when using the board's PCIe 16x slot, its fice PCIe 1x slots and its single M.2 slot.Â
Â
This mainboard will receive power from a 24-pin ATX power connection, an 8-pin EPS connection and two optional Molex connections. In terms of storage connectivity, this motherboard supports a single M.2 device and four SATA III 6Gbps ports, though miners will likely use the M.2 slot to connect an additional GPU.
Â
The board will come with a five phase power design and with support for dual channel memory. Â
Â
Â
 Â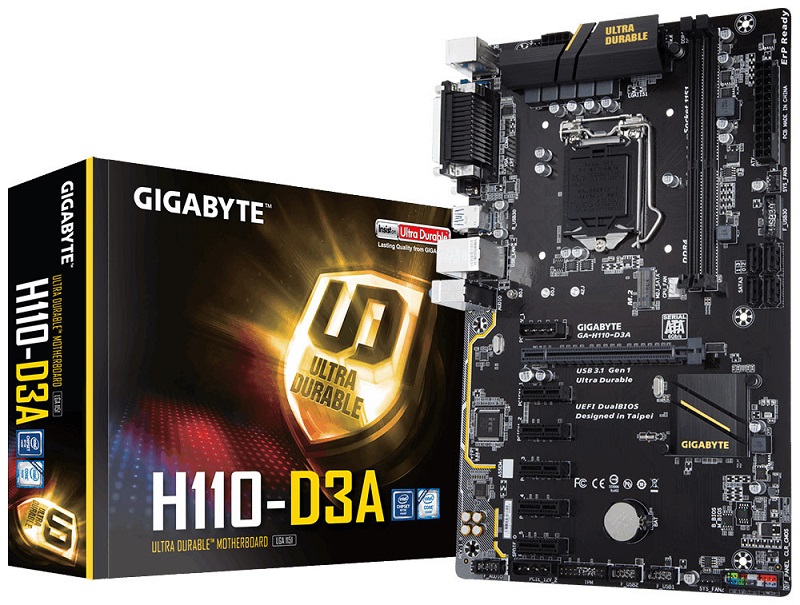 Â
This motherboard is expected to cost less than $70, though at this time Gigabyte has not confirmed their pricing.
Â

You can join the discussion on Gigabyte's H110-D3A mining motherboard on the OC3D Forums.
 Â