Intel Reveals their Gen11 and Xe Graphics Architectures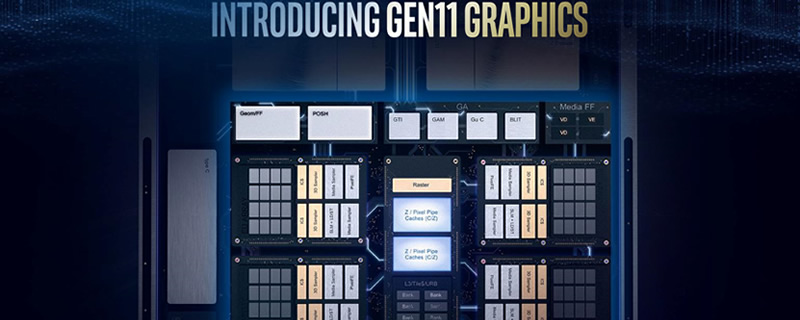 Intel Reveals their Gen11 and Xe Graphics Architectures   
Intel has officially revealed their Gen11 and Xe GPU architectures, reaffirming their commitment to the discrete GPU market in 2020 while planning to deliver compelling integrated graphics cards in 2019. 
Raja Koduri, senior vice president of Intel architecture and graphics solutions (and former head of AMD's Radeon Technologies Group), started by speaking about Intel's upcoming Gen11 graphics solutions, which aim to make more games playable when using Intel's integrated graphics solutions. 
Intel's Gen11 graphics solutions will be built using the company's 10nm manufacturing process and will ship inside Intel's 10nm processors in 2019, delivering a 2x improvement in performance per clock over their current Gen9 offerings. Intel's Gen10 will be skipped, likely due to the long-term delays of 10nm and Intel's Cannon Lake processors. If Gen11 is ready, why ship Gen10? 
Not only will performance per clock improved, but Intel's Gen11 graphics processors will also feature up to 64 execution units, which represents a huge increase over the 24 units offered with today's Gen9 (Skylake) and Gen9.5 (Kaby Lake/Coffee Lake) processors. Gen 11 graphics cards will provide over 1 TFLOP of GPU compute performance, which is a first for an Intel mobile GPU. For context, the AMD-powered Xbox One console offers 1.4TFLOPs of GPU compute performance, though at this time it is unknown how well Intel iGPUs will compare to AMD's offerings. 

Gen11 integrated graphics units will also feature a larger L3 cache (3MB), offering an almost 4x boost in capacity, support upgraded encode/decode capabilities, support Coarse Pixel Shading (which seems similar to Nvidia's Variable Rate Shading), as well as the ability to handle HDR tone mapping natively and VESA adaptive sync.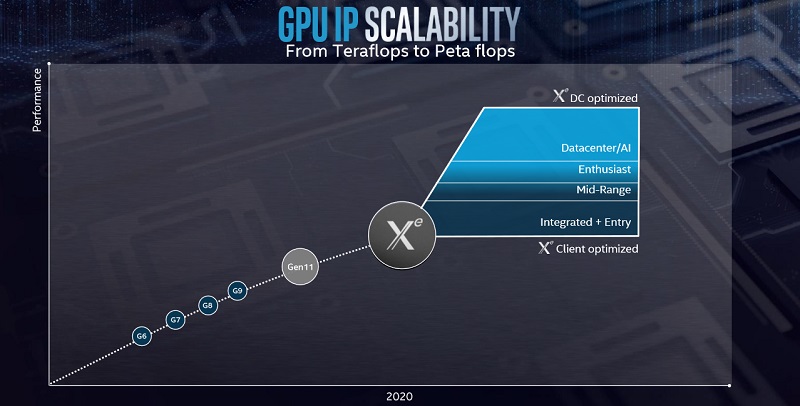 Moving onto 2020 Intel plans to release dedicated graphics products that are based on their newer Xe graphics architecture, though at this time Intel has not revealed any performance data on these upcoming processors. All we know is that Intel plans to support use cases that span from Teraflops to Petaflops, targetting entry-level consumers, enthusiasts and datacenter users. 
As 2019 progresses, Intel needs to focus on their graphics drivers to push their upcoming Gen11 iGPUs as gaming-ready, a process that will lay down the groundwork for a solid launch of their consumer-grade Xe series graphics cards in 2020. 
You can join the discussion on Intel's Gen11 and Xe graphics architectures on the OC3D Forums.