Intel's Alder Lake i3-12100 is making mincemeat of AMD's Ryzen 3 offerings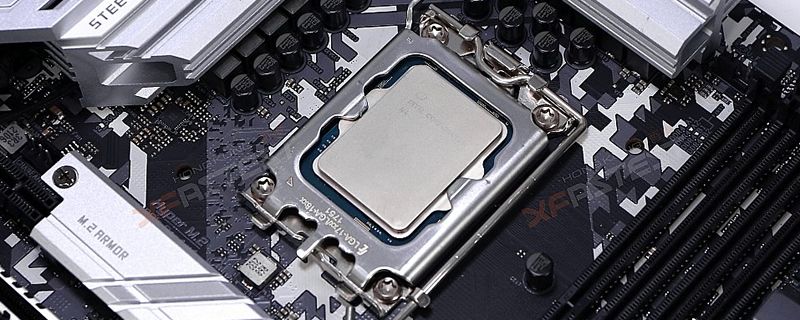 Intel's low-end Alder Lake products will make a mockery of AMD's Ryzen 3 series
Intel's hoping to expand its Alder Lake CPU offerings in early 2022, launching new i3 and i5 class 12th Generation processors on their LGA1700 socket. According to tests from Xfastest, Intel plans to make a mockery of AMD's budget offerings, especially within the lower-end i3/Ryzen 3 category.Â
Xfastest has managed to test Intel's i3-12100 processor, a 4-core 8-thread Alder Lake processor with Golden Cove cores and a boost clock speed of 4.3 GHz. Meanwhile, AMD has their Ryzen 3 series, which has not been updated since the launch of their Ryzen 3 3100 and 3300X.Â
AMD's fighting Intel's newest i3's with Zen 2?Â

AMD has not updated their Ryzen 3 desktop product stack with new Ryzen 5000 series Zen 3 processors, preventing budget-oriented gamers from benefitting from AMD's latest architectural innovations. This has left the low-end market open to a push from Intel, as AMD is doing little to deliver its latest technological innovations to this market.Â
If AMD does not launch something new soon, they will be fighting Alder Lake with Zen 2, and AMD's not winning that fight.Â
Early Benchmarks give Intel's i3-12100 a major lead
Â
When Xfastest tested their early i3-12100 processor, they used an X690 Steel Legend motherboard from ASRock and 16Â GB of dual-channel DDR4 3600MHz memory. The same memory was used for their AMD and Intel test beds.
Â
In PCMARK, Intel's i3-12100 processor headily outperforms its AMD counterparts, achieving a score of almost 7,000 while AMD's CPUs hover around the 6000 point mark.
In Puget Systems' PugetBench Premiere Pro benchmark, Intel's i3-12100 makes a mockery of AMD's offering with significantly higher scores in all categories.
Â
This benchmark highlights Intel's i3-12100 processor as a capable budget productivity processor. These results make Intel's low-end Alder Lake CPUs a great choice for those starting their Premiere Pro journey on a budget.
In 3DMARK's new CPU benchmark, Intel's i3-12100 is again on top with the highest single-threaded and multi-threaded scores. Again, Intel's Alder Lake CPUs have a considerable performance advantage over AMD's Ryzen 3 line up, highlighting why AMD needs to update its lower-end product stack.Â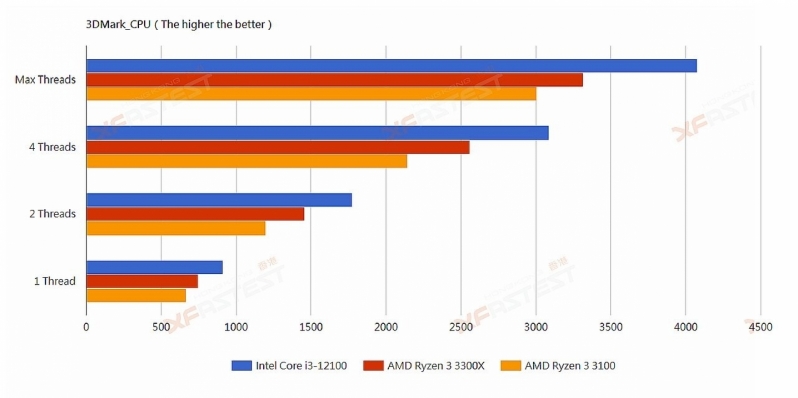 Counter-Strike: Global Offensive is a game that runs well on AMD's latest Ryzen processors, but with Alder Lake Intel gives AMD another loss. Alder Lake may be the CPU architecture of choice for 2020's budget gamers, assuming that Intel's lower-end B660 motherboards are reasonably priced.  Â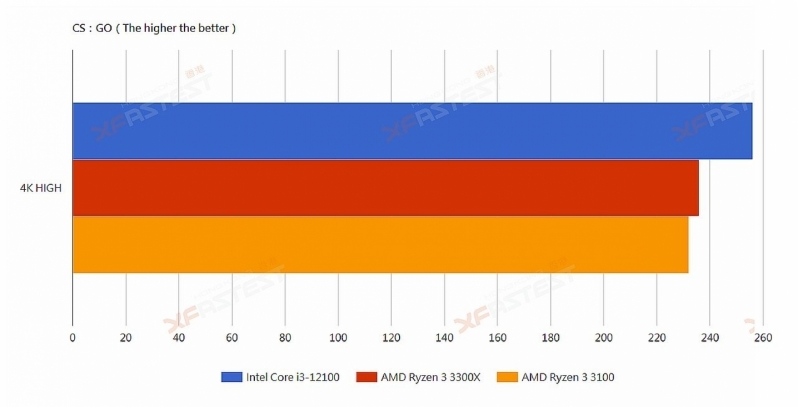 Â
With Alder Lake CPUs having such a large IHS, and Intel's i3-12100 having a low power target and relatively low maximum clock speeds, it makes sense for the i3-12100 to operate at low temperatures. With such a low TDP, Intel's Alder Lake i3-12100 processor will be easy to cool, another factor that should make it a great choice for budget-oriented gamers. Â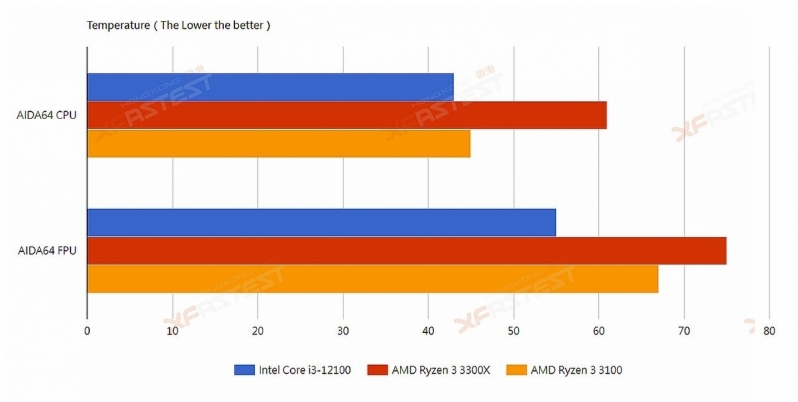 Â
AMD's strength within the low-end CPU market is quickly becoming its weakness, with AMD's failure to upgrade its sub-£250 products with new Zen 3 models being the primary cause for this change.
If AMD is expecting today's Zen 2 based Ryzen 3 CPUs to compete favourably with Alder Lake, they are wrong. Hopefully, we will see new low-end and mid-range offerings from AMD soon, but for now, it looks like the lower-end of the CPU market is moving in Intel's direction.
You can join the discussion on Intel's i3-12100 CPU making mincemeat of AMD's Ryzen 3 products on the OC3D Forums.Â