Intel's early 11th Gen Rocket Lake CPUs highlight Intel BIOS performance issues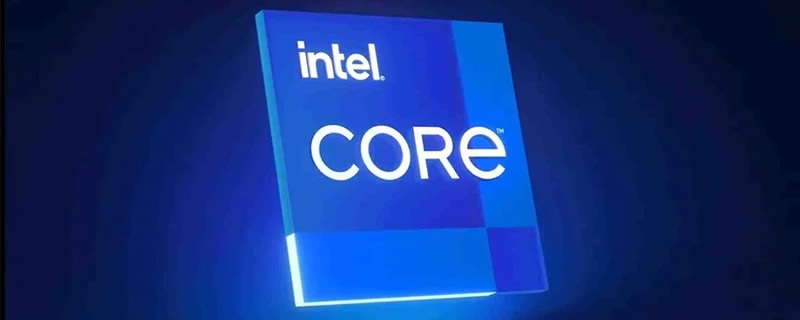 Intel's early 11th Gen Rocket Lake CPUs highlight Intel BIOS performance issues
Intel's 11th Generation Rocket Lake processors are due to release later this month, and pre-launch data for these processors are showcasing some interesting results.
HardwareLuxx's Andreas Schilling has highlighted on Twitter that his i7-11700K is delivering stronger performance levels when using newer BIOS revisions on his Z590 motherboard. This suggests that Intel may still be optimising the performance of its 11th Gen Rocket Lake processor lineup and that 11th Gen users will need to make sure that they are using their motherboard's latest BIOS'. 
Using the image below, you can see before and after results using old and new BIOS files for ASUS' Z590 Maximus XIII Hero. We can see that DDR4 memory read speeds, write speeds and latencies are improved with the motherboard's latest BIOS revision in ADIA 64. Cache performance also appears to be improved. 
Users of Intel's 11th Generation Rocket Lake processors may need to update their motherboard's BIOS to get the highest performance levels from Intel's upcoming 11th Generation processors, especially those who are using older 400 series motherboards. 
It is unusual for Intel's BIOS revisions to have large performance implications on its Core series processors. That said, it is also rare for Intel to be releasing new processors into such a competitive environment, a factor that gives Intel a reason to continue polishing its 11th Generation Rocket Lake processors. Intel needs to squeeze as much performance as possible out of their Rocket Lake processors, as they need to prevent AMD from gaining too much market share within the DIY PC market. 
At this time, we do not know how much these new BIOS revisions will impact Rocket Lake's performance in gaming or productivity applications. In a highly competitive CPU market, every performance advantage matters, and that is why BIOS revisions like these matter.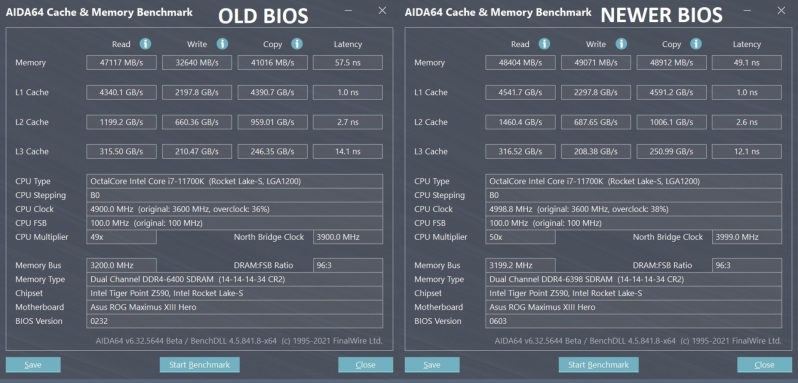 (Image from Andreas Schilling)
  
You can join the discussion on newer BIOS revisions enhancing Rocket Lake's performance on the OC3D Forums.