Intel's Rocket Lake-S series of desktop CPUs are due to launch next month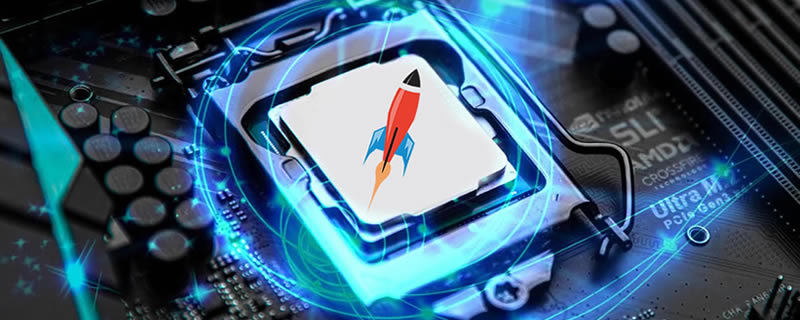 Intel's Rocket Lake-S series of desktop CPUs are due to launch next month
Rumour has it that Intel plans to launch their Rocket Lake-S series of processors on March 15th, bringing with it Intel's first major desktop core redesign of the past half-decade. 
With their new Cypress Cove cores, Intel's Rocket Lake-S series processors should deliver PC users Intel's largest single-threaded IPC boost in over five years, at least when it comes to desktop processing. Rocket Lake will also be the first Intel desktop architecture to deliver PCIe 4.0 support, Xe integrated graphics and AI/Deep Learning acceleration. This makes Rocket Lake a transformative architecture for Intel, delivering many features that AMD cannot. 
While Intel's launch is expected to be on March 15th, general availability for Intel's Rocket Lake products is not expected until early April, as reported by Videocardz. On March 15th, Intel is due to discuss the performance of their new 11th generation processors and what advantages they bring to the table over their competitor's products. 
Intel will be fighting an uphill battle, as AMD's Zen 3 architecture is powerful. Intel will need to convince buyers that their CPUs are worthwhile, even when AMD's AM4 platform can support CPUs with two times as many cores. Intel's i9-11900K will feature eight cores, while AMD's Ryzen 9 5950X will feature sixteen.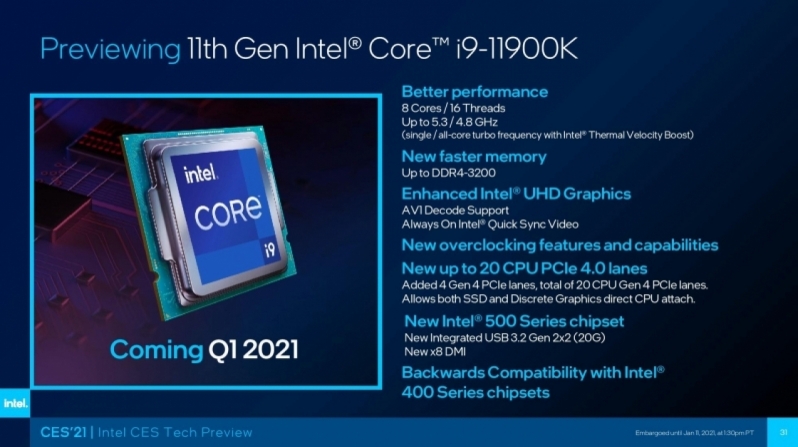 With AMD failing to keep up with consumer demand for their Ryzen 5000 series processors, Intel has an opportunity to gain sales while AMD attempts to increase their supply of processors. Intel can out-produce AMD, and people will buy Intel processors if AMD cannot keep their Ryzen 5000 series on store shelves. 
You can join the discussion on Intel's 11th Gen Rocket Lake processors reportedly launching on March 15th on the OC3D Forums.