Meet the ASUS Sabertooth Z170-S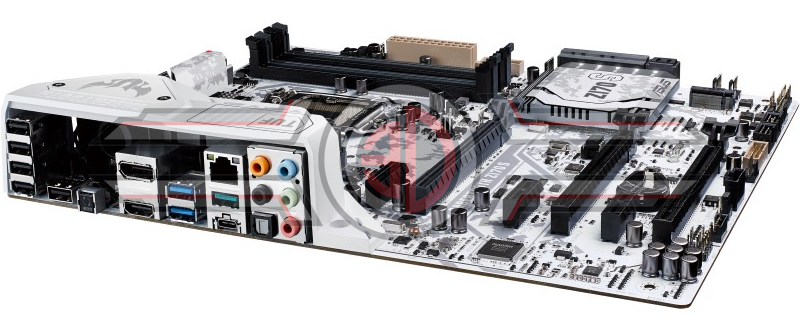 Meet the ASUS Sabertooth Z170-S
A lot of us has been waiting for ASUS' White Knight to show up, to save us from this tide of standard Black and Red Z170 motherboards and provide us with something that is almost unique, yes there are other white boards out there, but not many of them are even close to looking this good.
What is strange about this Sabranco motherboard is that unlike previous generations it is not a simple carbon copy of the ASUS Z170 Sabertooth with a bit of white paint, this is an entirely different motherboard design from ASUS, designed to give us everything that Intel's Z170 platform can offer, but it is expected to come at a more reasonable price than previous Sabranco style motherboards.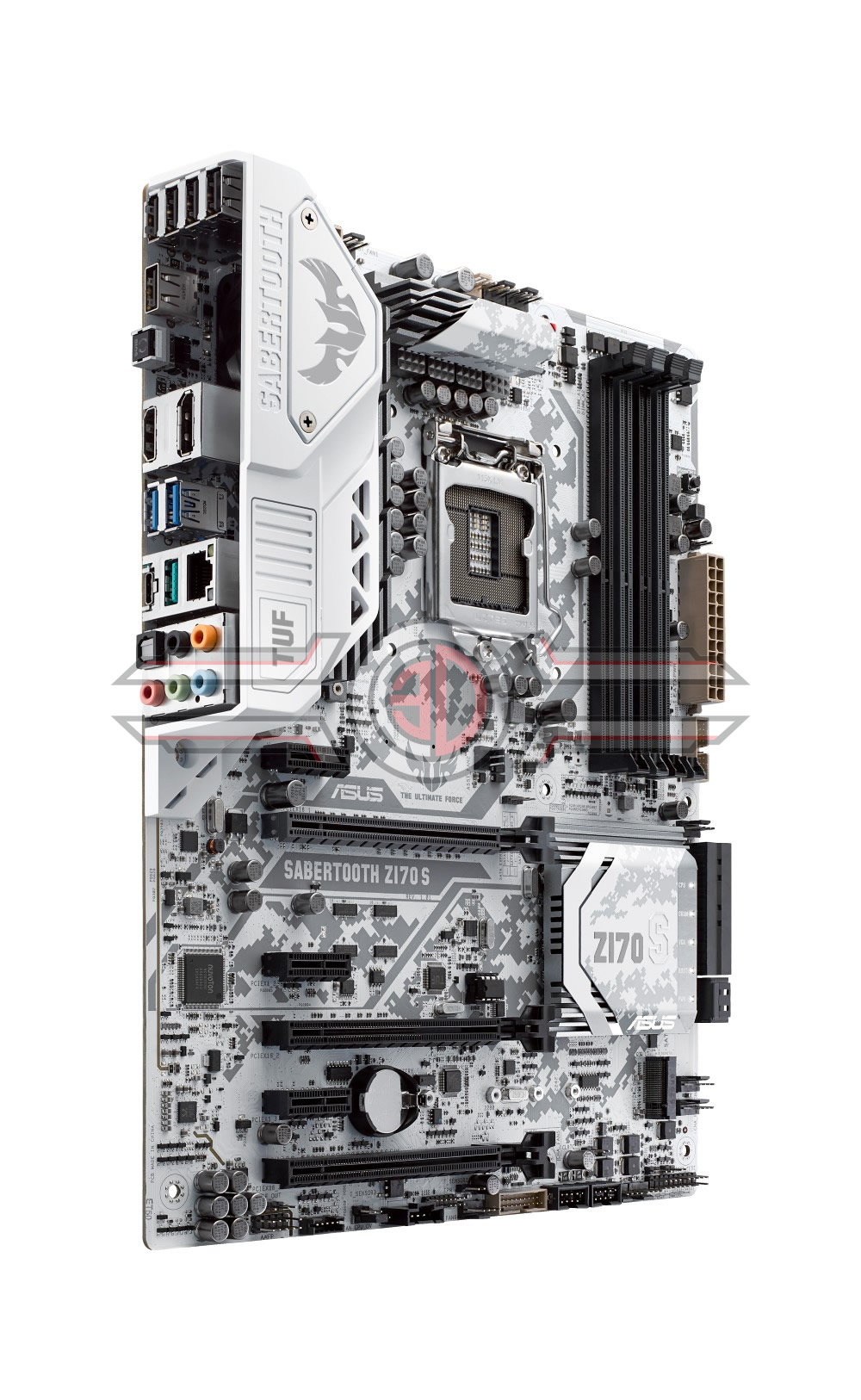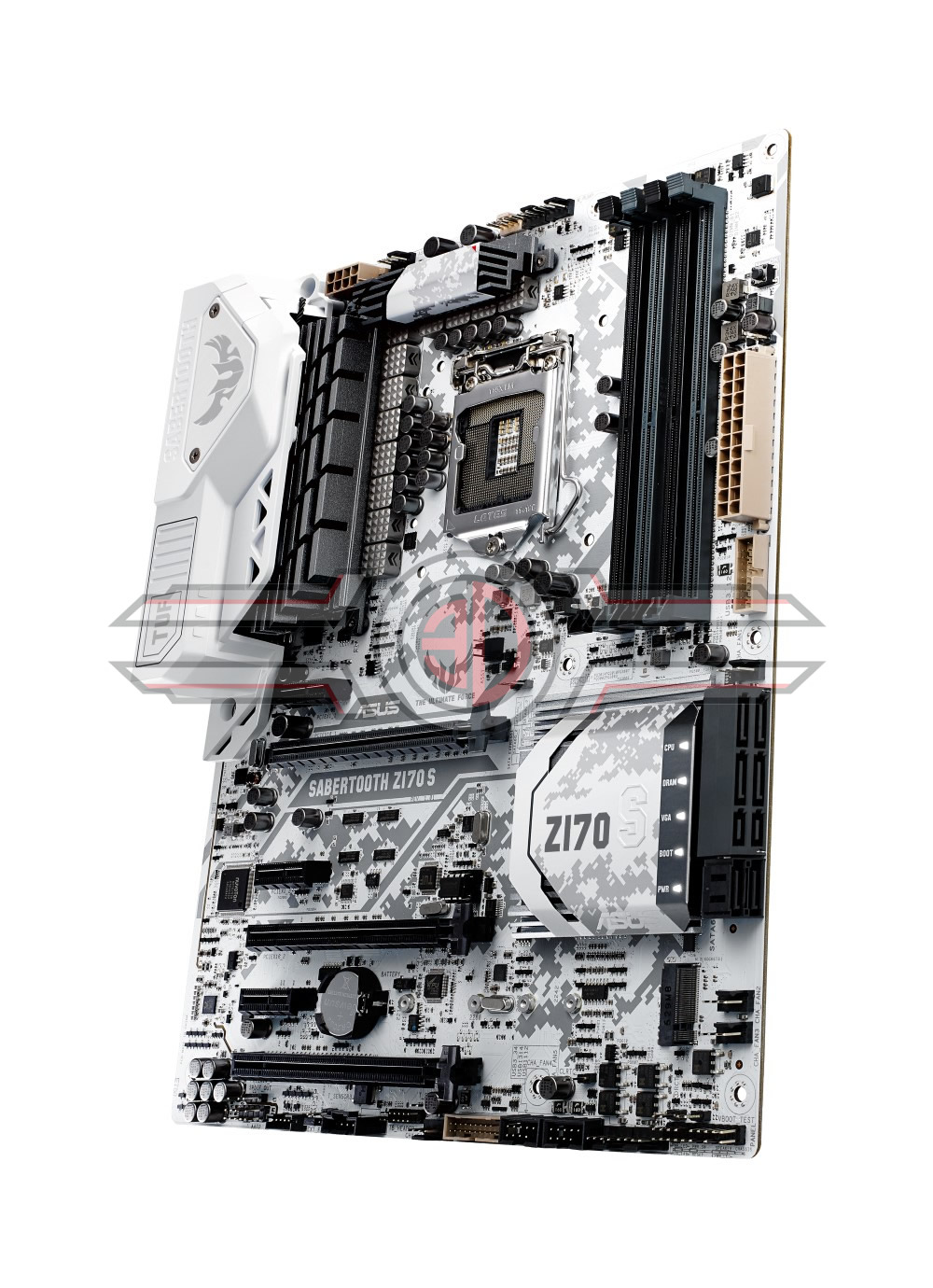 What we have here is something that is distinctly Sabranco, with it's white and grey Camouflage design and more than enough features to even keep the highest end enthusiasts happy. 
While this motherboard seems to lack the RGB LEDS that many motherboards come with these days the ASUS Sabetooth Z170-S replaces that with a colour scheme and a aesthetic which most users will simply not want to change. If you want a white Z170 motherboard for a arctic themed PC or whatever white theme you desire this is it!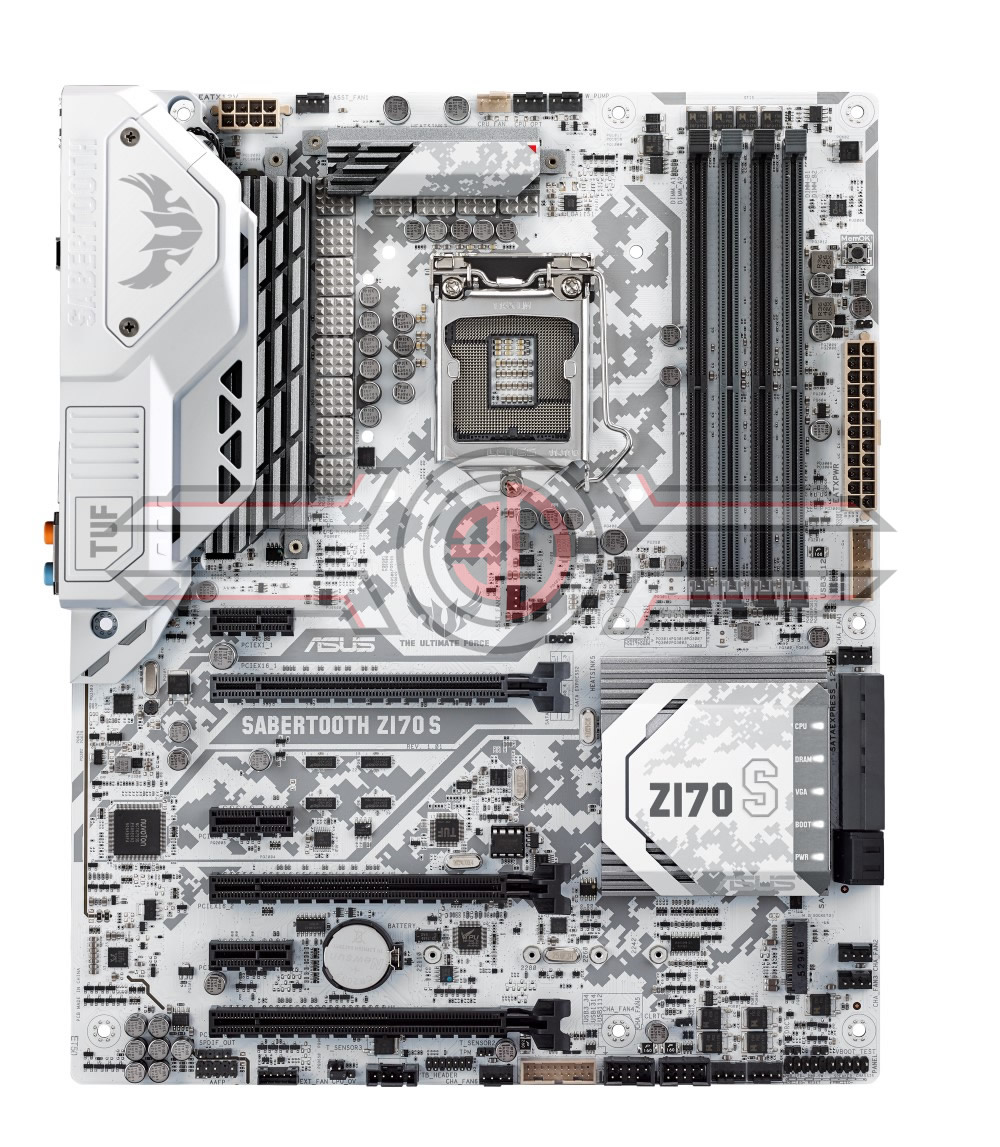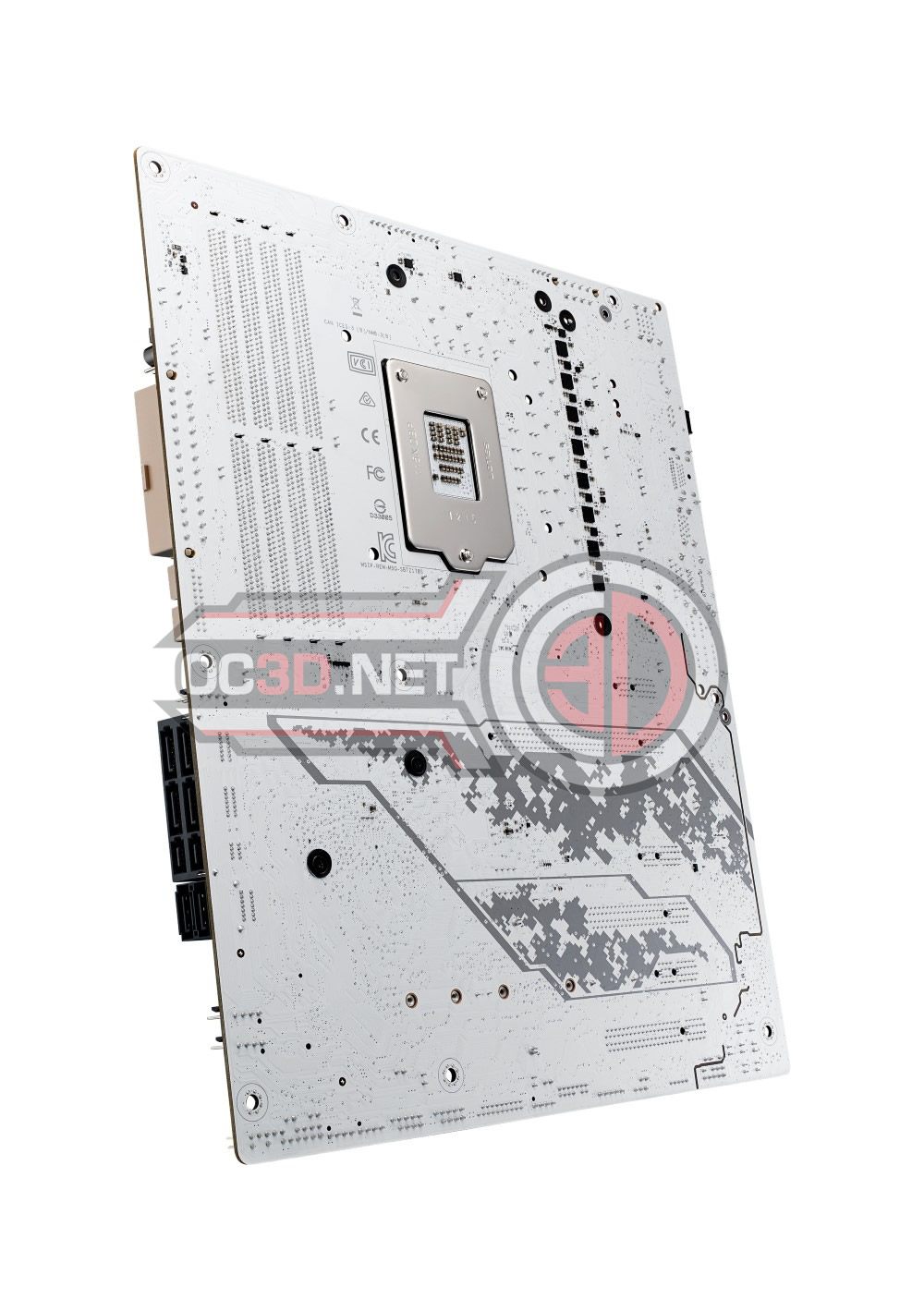 As I have said before the ASUS Sabertooth Z170-S has all the features that a normal user would need, with an M.2 slot for Ultra Fast NVMe storage, several PCIe lanes for your GPU requirements, USB 3.1 ports, USB Type-C and plenty of SATA connections for your storage needs.   
The only thing that I could say is missing from this motherboard is a U.2 port, though considering that that is a feature that is only present on >£200 motherboards at present we can understand why it is not on this more affordable motherboard.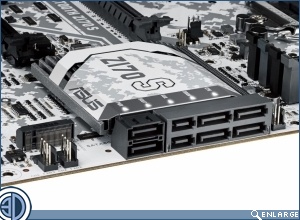 ASUS' white Sabranco motherboards have always been something that has been close to our hearts, providing us with great performance and an aesthetic that is pretty hard to beat. Hopefully ASUS will be sending us one of these to do some testing on soon, as we would love to give this new white Sabertooth the full review treatment. 
We have not heard official word from ASUS yet, but we expect this motherboard to be available at the end of the month at retailers. 
You can join the discussion on the ASUS Z170-S Sabertooth on the OC3D Forums. 
The Sabranco has returned! Meet the ASUS Sabertooth Z170-S. @ASUS_ROGUK https://t.co/PWF76TabUP pic.twitter.com/fp3Hspv05i

— OC3D (@OC3D) January 5, 2016