ASUS ROG Strix XG43UQ 4K 144Hz HDMI 2.1 Gaming Monitor is now available to pre-order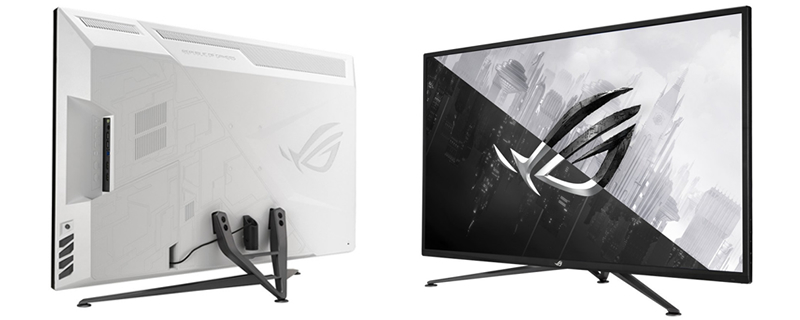 ASUS ROG Strix XG43UQ 4K 144Hz HDMI 2.1 Gaming Monitor is now available to pre-order
ASUS' new ROG Strix XG43UQ Gaming Monitor is now available to pre-order at
Overclockers UK
, a 43-inch 4K monitor that supports refresh rates of up to 144Hz, DisplayPort 1.4 with Display Stream Compression and HDMI 2.1.Â
With their ROG Strix XG43UQ, ASUS' offering gamers a screen that can utilise DisplayPort 1.4 (with DSC) for 4K 144Hz PC gaming using DisplayPort 1.4 (without chroma sub-sampling) and 4K 120Hz console gaming using HDMI 2.1. This screen also supports AMD's FreeSync Premium Pro technology, has a DisplayHDR 1000 certification, and covers 90% of the DCI-P3 colour space.
This monitor also supports ASUS's ELMB Sync technology, delivering users Variable Refresh rate support alongside ASUS' Extreme Low Motion Blur technology, giving gamers VRR support and motion blur reduction. This allows gamers to benefit from sharper visuals, high framerates and variable refresh rates.Â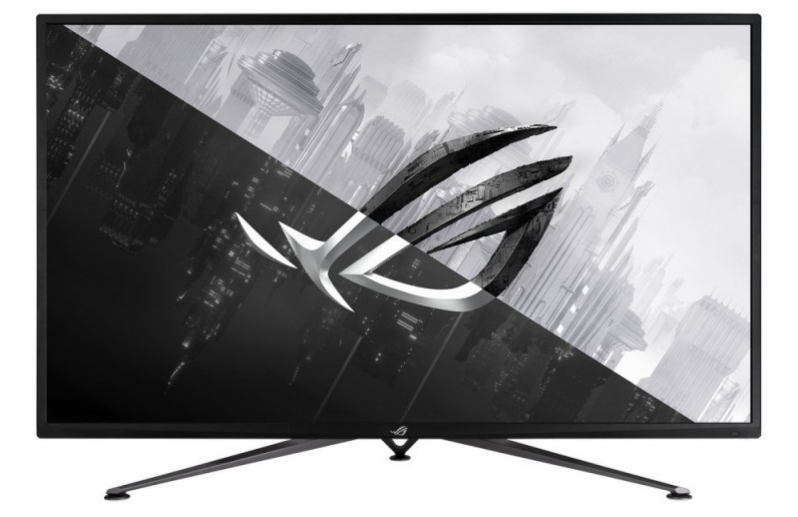 With two HDMI 2.1 connections and a single DisplayPort 1.4 connection, ASUS' ROG Strix XG43UQ can be connected to a PC, Xbox Series X and PlayStation 5 simultaneously, which is great news for hardcore gamers.
The ROG Strix XG43UQ uses a 43-inch matte HDR display, minimising screen reflectivity. This factor helps differentiate the ROG Strix XG43UQ from most other 43-inch screens.Â
While ASUS' ROG Strix screen does boast a lot of features, it is a 43-inch VA panel with edge-lit local dimming, giving the screen a level of HDR support that's inferior to OLED screens. That said, no OLED screens that we know of support both DisplayPort 1.4 and HDMI 2.1 and 144Hz refresh rates at 4K. ASUS' ELMB-Sync feature is also a useful add-on for gamers.Â
At Overclockers UK, ASUS' ROG Strix XG43UQ has a UK pricepoint of £1,348.99, which is a lot for a single screen. That said, this screen is an HDMI 2.1 compatible HDR monitor that supports high refresh rates. Those are all premium features, though this monitor's pricing does price it similarly to LG's 4K HDMI 2.1 OLED TVs.Â
 Â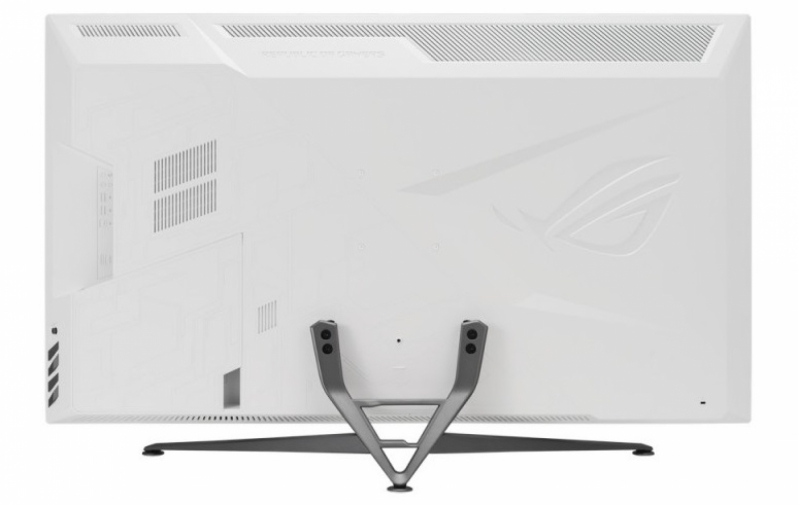 Â
You can join the discussion on ASUS' ROG Strix XG43UQ 4K 144Hz monitor becoming available to pre-order on the OC3D Forums.