Gecube to release Dual X1650XT GPU on one graphics card and runs CrossFire
News Posted 06/12/2006
Author: PV5150
Source: OCW
---
Today, GeCube announce availability of it latest graphics solution – the Gemini 2 Dual GPU card.

Gemini 2 integrates two 80nm X1650XT onto the same card. This allows one to experience almost doubled performance through the use of a single card. The card comes with 4 digital output which allows you to hook up to 4 monitors.

On top of that, ATi CrossFire Physics support enhance real live explosion scenes for realistic gaming. To sum up, the Gemini 2 is the only Single card with CrossFire capability. It has 4 Digital Video Outputs that can be connected directly to 4 outputs to be used as clone or extended mode. It supports ATi's Crossfire Physics for realistic gaming experience.

Most importantly, it uses a single slot design and it works on all PCI express CrossFire boards. The card also supports HDCP (High-bandwidth Digital-content Copy Protection)and supports Blu-ray, HD DVD playback. The card uses high quality capacitors and a 7 cm fan to cool the card. The card supports AViivo™ display technology and HDR+ (6X)AA functions. It also has 2 x 24 pipeline. 10 bits display for the best display.

The card is is Windows Vista™ ready,it has received WHQL(Windows Hardware Quality Labs) certification.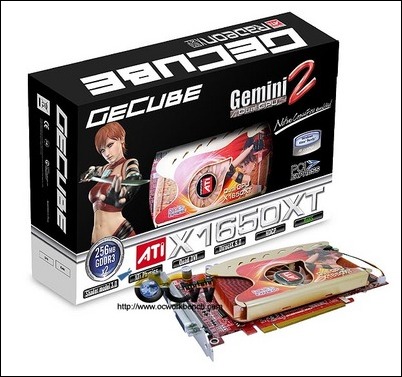 Feel free to discuss this product in our forum