Gigabyte reveals its RTX 3060 graphics card lineup – GPUs for "ultimate 1080p gameplay"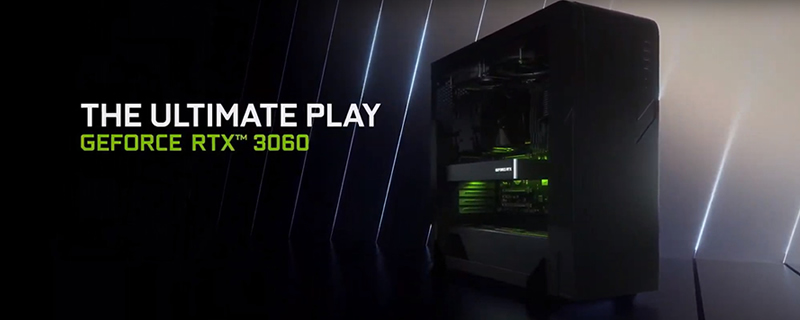 Gigabyte reveals its RTX 3060 graphics card lineup – GPUs for "ultimate 1080p gameplay"
Gigabyte has officially revealed their RTX 3060 GPU lineup, revealing four new models while confirming that additional models are in the works. All of these new graphics cards will feature 12GB of GDDR6 memory, a generous allocation of VRAM given Nvidia's decision to launch its RTX 3070 with 8GB of memory and their RTX 3080 with 10GB of memory.Â
At this time, Gigabyte has not revealed an AORUS model for Nvidia's RTX 3060 graphics card, having revealed Gaming OC, Vision OC Eagle OC and Eagle models. At this time the clock speeds of these custom RTX 3060 graphics cards remain unconfirmed.Â
Like all other RTX series graphics cards, Nvidia's RTX 3060 supports Microsoft's full DirectX 12 feature set, the hardware features which define the next-generation of gaming. This includes hardware-accelerated ray tracing, Direct Storage, Variable Rate Shading and support for Mesh Shaders. In addition to this, Nvidia's RTX 3060 also supports Nvidia's DLSS technology, one of the killer features of the company's RTX GPU lineup.Â
Â
Â
  GIGABYTE launched four graphics cards for the first wave – GeForce RTX 3060 GAMING OC 12G, GeForce RTX 3060 VISION OC 12G, GeForce RTX 3060 EAGLE OC 12G, and GeForce RTX 3060 EAGLE 12G. All graphics cards are designed to fulfil the demands of different customers. The GAMING OC series is the best choice for mainstream gamers. The VISION OC series is designed for creators who love elegant aesthetics but want to keep powerful performance. The EAGLE series is the best choice for those who pursue a unique outlook design, while maintaining both efficiency and durability. In addition, we'll also release the AORUS series graphics card on the GeForce RTX 3060 series to bring the best gaming experience for you. Coming soon!

With its efficient, high-performance architecture and the second generation of NVIDIA RTX, the GeForce RTX 3060 brings amazing hardware ray-tracing capabilities and support for NVIDIA DLSS and other technologies.

Like all RTX 30 Series GPUs, the RTX 3060 supports the trifecta of GeForce gaming innovations: NVIDIA DLSS, NVIDIA Reflex and NVIDIA Broadcast, which accelerate performance and enhance image quality. Together with real-time ray tracing, these technologies are the foundation of the GeForce gaming platform, which brings unparalleled performance and features to games and gamers everywhere.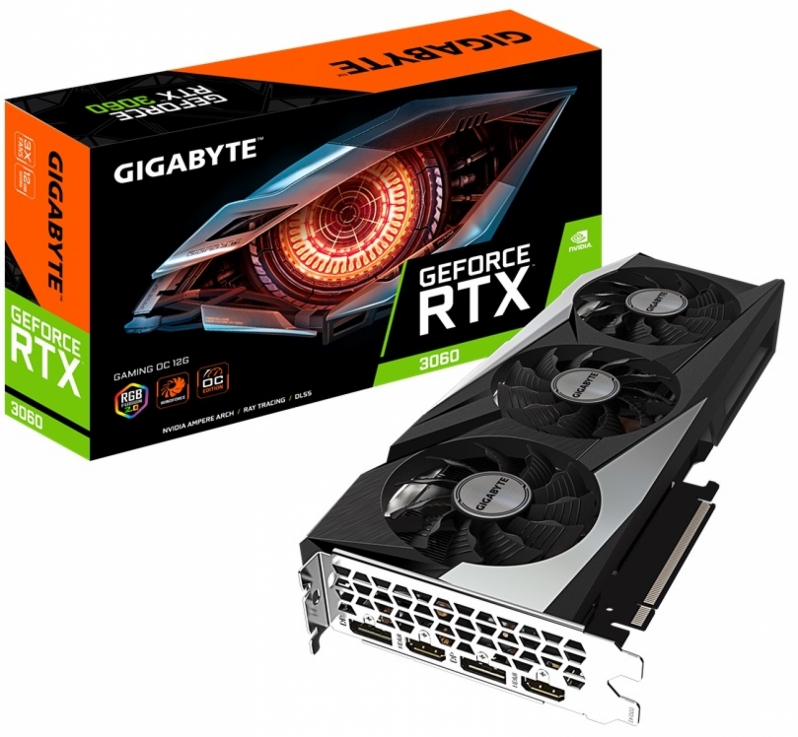 Â
For now, Gigabyte's RTX 3060 Gaming OC is the company's top-tier RTX 3060 model, offering users a triple-fan cooling solution that will ensure that the graphics card will be kept cool and quiet under load. This graphics card will also support RGB lighting though Gigabyte's RGB fusion 2.0 software and features fans with graphene nano lubricant to ensure a long life for the graphics card's fans.Â
  GAMING OC – Gaming with Performance and Cooling

GIGABYTE WINDFORCE 3X cooling system features three unique blade fans, alternate spinning, composite copper heat pipes direct touch GPU, 3D active fan and Screen cooling, which together provide high efficiency heat dissipation. These cooling technologies keep the graphics card at a low temperature at any time, resulting in higher and more stable performance. The middle fan spins in reverse to optimize airflow for heat dissipation, enabling more efficient performance at a lower temperature. Screen cooling extends the heatsink to allow air flow to pass through, providing better heat dissipation. In addition, graphene nano lubricant can extend the fan life by 2.1 times, close to the life of double ball bearing, and is quieter. RGB fusion 2.0 allows users to adjust the color of the lights and various special effects, and synchronize with other AORUS devices. Due to its Ultra-Durable components, cooling technology and RGB lighting, GAMING OC series is the best choice for performance gamers.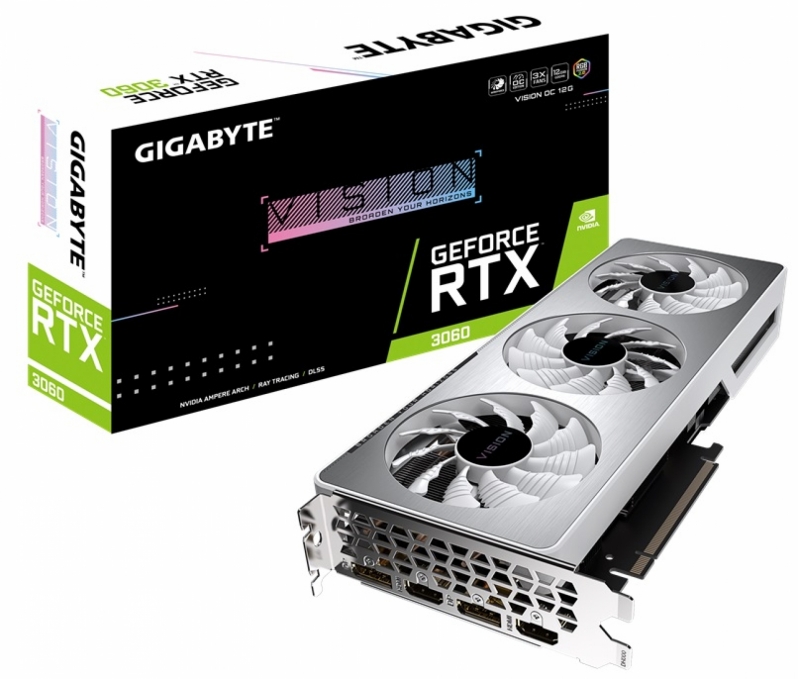 Â
Gigabyte's Vision OC is designed for content creators, marketing the graphics card's 12GB frame buffer as a major asset for video editors and 3d modellers. Nvidia's support for ray tracing and AI acceleration will also make Nvidia's RTX 3060 ideal for some creation-focused use cases.Â
  VISION OC – A stylish exterior for Content Creators

The VISION OC series is exquisitely designed for content creators. Instead of the black and gray often used by mainstream gaming graphics cards, it adopts a more elegant silver and white, with the simple lines for embellishment. The VISION OC is very suitable to rig up an all-white PC aesthetic and offers users another choice for their graphics card. In addition, the thermal design, components, and performance are just as good as GAMING OC, thereby ensuring users can not only appreciate the aesthetics but also enjoy powerful performance and stable cooling.
Â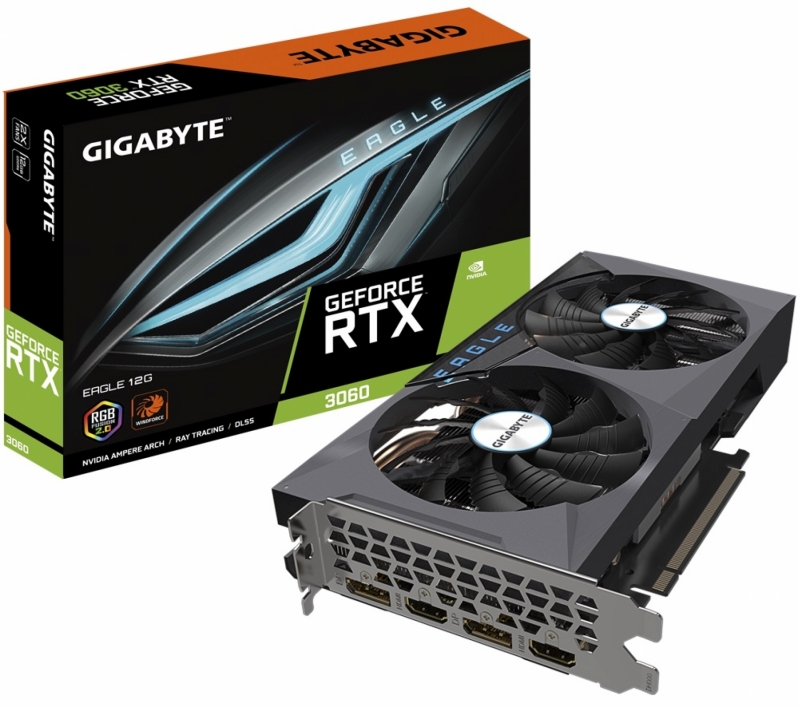 Â
Gigabyte's Eagle series is the company's baseline custom GPU product line, offering users a more minimalist design with relatively little RGB lighting and a cooling solution that is less advanced than the RTX 3060 Gaming OC. That said, Gigabyte's other RTX 30 series Eagle GPUs have proven to be highly capable products, despite their cost-optimised design. With the RTX 3060 Eagle, Gigabyte may have another budget performer on their hands.Â
   EAGLE OC – Unique and Durable.

It's the best dual fan solution for users. GIGABYTE WINDFORCE 2X cooling technology features two 100mm unique blade fans, Ultra-Durable components, graphene nano lubricant, and Screen cooling, so the graphics card can get the best heat dissipation and computing performance. EAGLE OC and EAGLE are the best choices for gamers who prioritize personalization. The aesthetic is inspired by space science-fiction elements with mechanical materials, a transparent cover, and a bright logo on the card, thereby allowing the user to express themselves uniquely. There is an RGB light on the side, allowing users to adjust the color of the lights and various effects through RGB fusion 2.0, and synchronize with other AORUS devices.

GIGABYTE graphics card uses the multi-phase power supply design to allow the MOSFET to operate at a lower temperature, and over-temperature protection design and load balancing for each MOSFET, plus the Ultra Durable certified chokes and capacitors, to provide excellent performance and longer system life. The back plate not only strengthens the overall structure but also prevents the PCB from bending or falling parts.Â
Gigabyte's RTX 3060 graphics cards are due to release in late February.Â
You can join the discussion on Gigabyte's RTX 3060 GPU lineup on the OC3D Forums.Â