Graphics card DRAM pricing expected to stop increasing during Q3 2021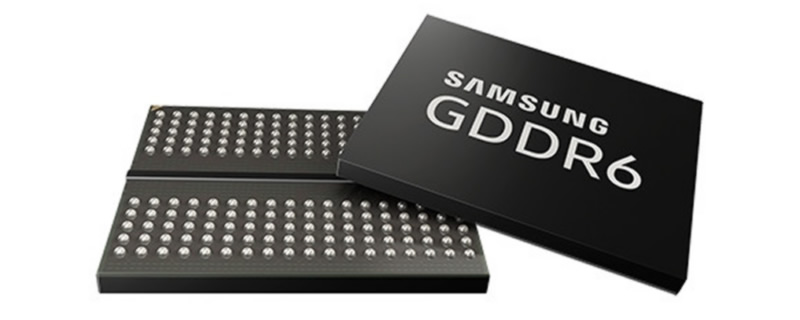 Graphics card DRAM pricing expected to stop increasing Q3 2021
The value of many cryptocurrencies is far below their all-time highs, which has caused many changes to the graphics DRAM market. Whether it be to increasing levels of regulations on cryptocurrencies or Ethereum's current value, the demand for new graphics cards from cryptocurrency miners had been significantly lowered, so much so that it's starting to impact graphics DRAM pricing.Â
With lowering demand, the elevated pricing of GDDR5 and GDDR6 memory has started to see downward pressures, a factor that is due to stop GPU memory pricing from continuing to increase in value over this quarter.Â
For PC and console gamers, this is great news. GDDR6 DRAM powered most of the latest PC graphics cards and is a vital component of Sony/Microsoft's latest consoles. Lowered DRAM prices will help make the latest graphics card more affordable, and lessened demand will make this DRAM easier to acquire.Â
While DRAM pricing remains high, lessened pressure on GPU DRAM pricing should positively affect graphics card pricing and availability. Let's hope that this will help the PC industry get past its hardware shortage and return pricing to sane levels.Â
Â
What follows is Trendforce's press release on graphics DRAM pricing.Â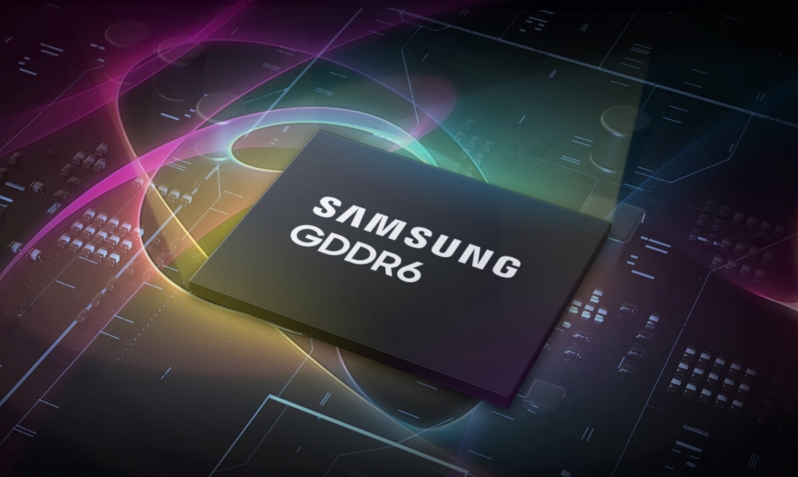 Â
PR – Sudden Drop in Cryptocurrency Prices Hurts Graphics DRAM Market in 3Q21, Says TrendForce
The stay-at-home economy remains robust due to the ongoing COVID-19 pandemic, so the sales of gaming products such as game consoles and the demand for related components are being kept at a decent level, according to TrendForce's latest investigations. However, the values of cryptocurrencies have plummeted in the past two months because of active interventions from many governments, with the graphics DRAM market entering into a bearish turn in 3Q21 as a result. While graphics DRAM prices in the spot market will likely show the most severe fluctuations, contract prices of graphics DRAM are expected to increase by 10-15% QoQ in 3Q21 since DRAM suppliers still prioritize the production of server DRAM over other product categories, and the vast majority of graphics DRAM supply is still cornered by major purchasers.
It should be pointed out that, given the highly volatile nature of the graphics DRAM market, it is relatively normal for graphics DRAM prices to reverse course or undergo a more drastic fluctuation compared with other mainstream DRAM products. As such, should the cryptocurrency market remain bearish, and manufacturers of smartphones or PCs reduce their upcoming production volumes in light of the ongoing pandemic and component supply issues, graphics DRAM prices are unlikely to experience further increase in 4Q21. Instead, TrendForce expects prices in 4Q21 to largely hold flat compared to the third quarter.
Sudden drop in ETH prices led to plummeting GDDR5 and GDDR6 spot prices
Recent observations on the spot trading of graphics DRAM products indicate that the changes in this market closely correlate to the changes in the value of ether (ETH) because graphics cards are the crucial tool for processing the mining algorithm of this cryptocurrency. ETH prices fell by more than 50% within a two-month span as a result of the latest measures enacted by regulatory agencies around the world to suppress the speculation of cryptocurrencies. Accordingly, cryptocurrency miners' and investors' interest in ETH has also diminished significantly. The plunging demand from cryptocurrency miners also means that a substantial number of graphics cards are being pushed into the second-hand market. TrendForce's investigation shows that spot prices of graphics cards have fallen by about 20-60% over the past month or more. The differences in the magnitude of decline depends on brand and technology generation. Furthermore, the across-the-board decline in spot prices of graphics cards has also severely constrained the spot demand for graphics DRAM.
According to TrendForce's understanding, even though spot prices are still higher than contract prices for GDDR6 chips, the difference is rapidly shrinking. This, in turn, will have an adverse effect on the general price trend of GDDR6 chips in the future. The trading is even more subdued for GDDR5 chips that are used in the earlier generations of graphics cards. Spot prices are now actually about 20% lower than contract prices for GDDR5 chips. The difference here indicates that there is a glut of older graphics cards, and the GDDR5 chips that are embedded in them are no longer in high demand.
Â

 Â
Contract prices of graphics DRAM are expected to increase by nearly 15% for 3Q21 as graphics DRAM suppliers' fulfillment rate remains relatively low
Regarding the contract market for graphics DRAM, the sell-side has considerable leverage in price negotiations as these suppliers prioritize the production of server DRAM ahead of other product categories. In the current ecosystem of discrete graphics cards, graphics DRAM buyers such as Nvidia are still opting for a business model based on bundle sales (that is, graphics card manufacturers that purchase Nvidia GPUs must also purchase graphics DRAM from Nvidia). Given that Nvidia and AMD have cornered the vast majority of graphics DRAM supply, notebook OEMs and small- and medium-sized manufacturers of computer components (such as motherboards) will find it difficult to procure sufficient graphics DRAM, while DRAM suppliers' fulfillment rate for graphics DRAM chips remains relatively low. These aforementioned factors are responsible for not only the nearly 15% QoQ hike in the overall contract prices of graphics DRAM for 3Q21 (which is slightly higher than the corresponding price hikes in mainstream PC and server DRAM products for 3Q21), but also why spot prices of GDDR6 chips are about 10-15% higher than contract prices.
On the whole, prices in the graphics DRAM spot market, which is an extremely responsive market, have already begun to reflect the weakening demand from the end-product segment, particularly for graphics cards used in cryptocurrency mining. As the supply of second-hand graphics card increases, some graphics card manufacturers may thus kick off promotional price cuts to boost sales. In addition, buyers in the spot market may also begin anticipating even lower prices, and this anticipation will likely either lead to a massive decline in their graphics card demand or result in these buyers adopting a speculative attitude regarding graphics DRAM. TrendForce therefore believes that the gap between spot prices and contract prices of GDDR6 chips will begin to narrow in 3Q21.
You can join the discussion on crypto crackdowns impacting GPU memory prices on the OC3D Forums.Â