HIS Gives HD4830 IceQ4
Â
The HIS Radeon™ HD 4830 IceQ 4 512MB GDDR3 card is powered by the 4830 GPU and ships with the core speed set to 575MHz and memory speed up to 1800MHz.
IceQ represents the most advanced factory-fitted cooling solution available in the market today, with its unique 'push the heat out of the system' design and legendary noise characteristics.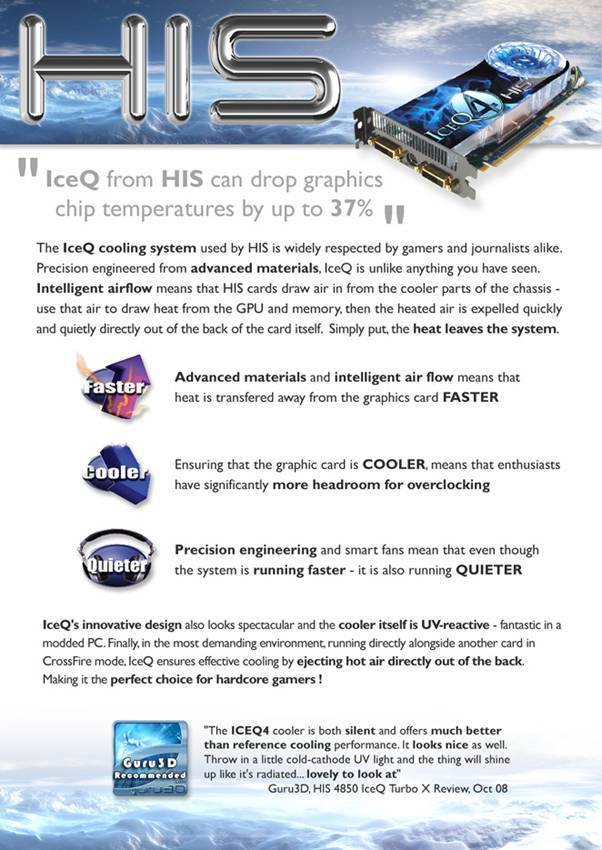 The powerful new TeraScale graphics will propel you deep into your gameplay with seamless frame rates and high resolutions.
Enhanced anti-aliasing (AA) and anisotropic filtering create striking graphics with unparalleled realism so you can max out the settings of the most demanding next-generation games or revitalize your favorite titles.
Play today while preparing for tomorrow with tessellation, support for DirectX® 10.1 and scalable ATI CrossFireX™ technology.

Â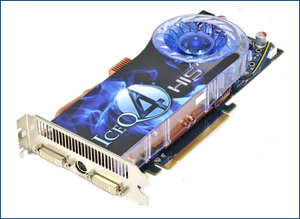 Â