It has Tempered Glass: It has RGB – Cooler Master has the GPU Support that you Need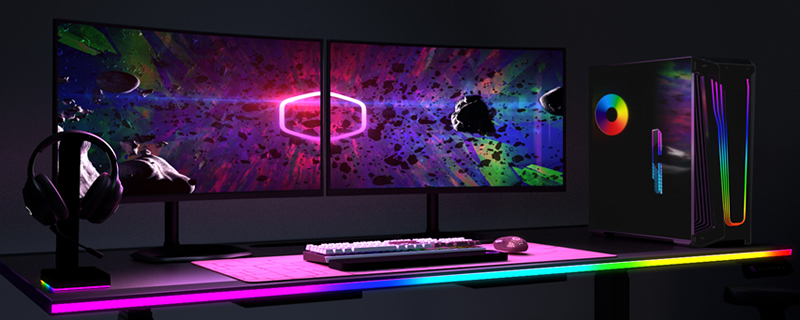 It has Tempered Glass: It has RGB – Cooler Master has the GPU Support that you Need
Cooler Master has officially revealed the most "Gamer" product. Does anything else even compare to this artwork of tempered glass and RGB that is the MasterAccessory ARGB GPU Bracket? Yes, that is Cooler Master's official name for their new RGB illuminated GPU support. Â
With graphics cards becoming larger and heavier, GPU sag is now a bigger issue than ever before. Hardware enthusiasts need something to keep their graphics cards steady and to keep their system looking good in the process. To achieve this goal, Cooler Master has created a GPU support that's suitable for both RGB enthusiasts and minimalists alike, creating a product that can dazzle users with RGB lighting or offer a "near-invisible aesthetic" when its lighting is disabled.Â
This quarter, Cooler Master will be launching their Tempered Glass ARGB support bracket, which ships with two graphics card support, allowing users to place the unit at the end or side of their graphics card. The unit's tool-free design should make installation a simple process, coming with a "solid base" with a "strong magnet" that secures the support bracket within steel enclosures. Â
With the MasterAccessory ARGB GPU Support Bracket, Cooler Master plans to support your graphics card in style, keeping strain off your PCIe slots to ensure that your graphics card remains steady. Cooler Master has designed this product with a sliding/locking mechanism which allows the support bracket to be placed under any graphics card, regardless of your graphics card or PC case (within reason).
Cooler Master plans to ship their MasterAccessory ARGB GPU Support Bracket this quarter with an estimated MSRP of $24.99 and a two-year warranty.  Â
 Â
   A New Type Of Reinforcement

Tempered glass, addressable RGB, and edge-lighting technology all crammed into a not-so-simple graphics card support bracket. Sure, GPU brackets are an important tool in keeping your motherboard's PCI-e slot safe from sag but we bet you didn't expect it to be the new centerpiece to your build.

The MasterAccessory ARGB GPU Support Bracket utilizes the strength and aesthetic of tempered glass in completely new ways. The strength of the TG supports the biggest, baddest cards out there. The CNC machining provides edge-lit ARGB. The universal design of the support arm offers hassle-free adjustment, by sliding and locking in place, to fit a high range of graphics card and PC case combinations. If your build is on the subtler side, switch off the lighting for an elegant, invisible GPU support bracket.

Equal parts functional and artistic, the MasterAccessory ARGB GPU Support Bracket keeps your PCI-e slots safe as effectively as it keeps you staring at your glorious build for way too long.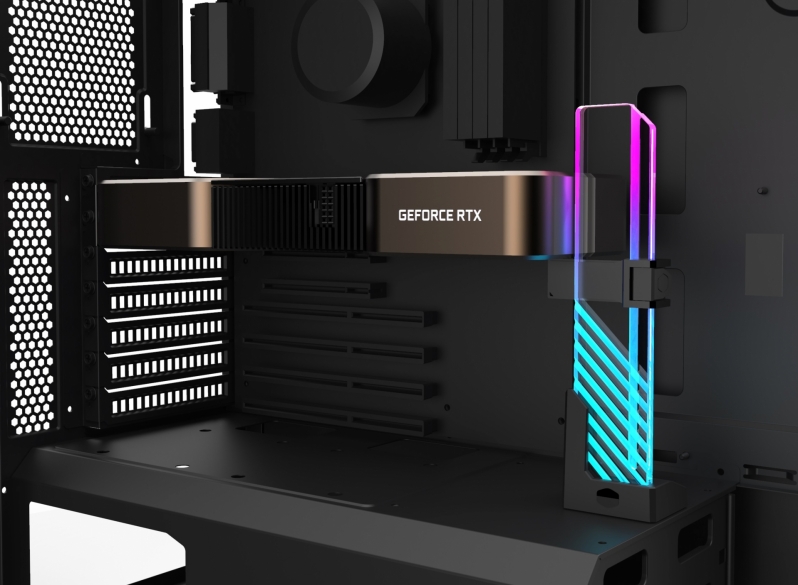 Â
See of Cooler Master's product announcements from their 2021 Virtual Showcase here.Â
You can join the discussion on Cooler Master's MasterAccessory ARGB GPU Support Bracket on the OC3D Forums.Â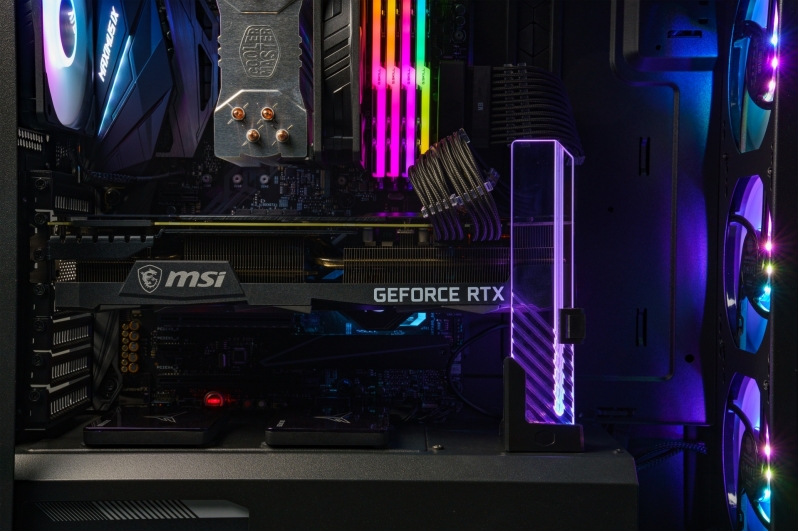 Â