Nvidia's RTX 2060 12GB refresh is reportedly SUPER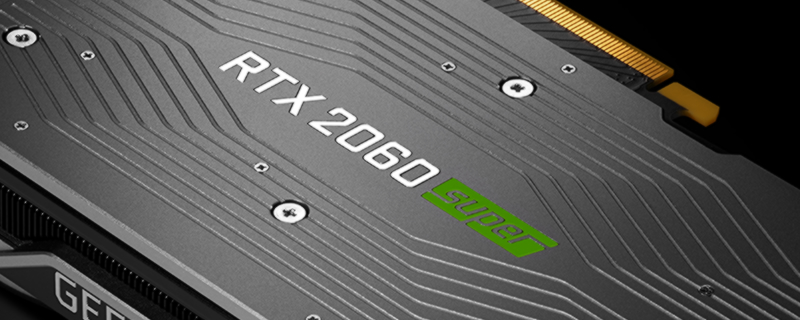 Nvidia's RTX 2060 12GB Refresh may feature an RTX 2060 SUPER's GPU core Â
Specifications for Nvidia's RTX 2060 12 GB have leaked, and they are not what we expected. If Videocardz's leaked specs are correct Nvidia's RTX 2060 12 GB is a strange RTX 2060/2060 SUPER hybrid with an expanded frame buffer, making it an incredibly strange GPU release.
All major GPU manufacturers currently have supply problems They simply cannot manufacture enough GPUs to meet the industry's demand for more hardware. In an effort to combat these shortages, Nvidia's reviving and revamping its RTX 2060 design, manufacturing a new mid-range graphics card for consumers without using any of their 8 nm silicon allocation from Samsung.
With 2,176 CUDA cores, Nvidia's 12 GB RTX 2060 uses the same core as their RTX 2060 SUPER. That said, thanks to its 192-bit memory bus and 14Gbps GDDR6 memory, it has the same memory bandwidth as a standard RTX 2060. The GPU also has a reported TDP of 184 watts, which is higher than a standard RTX 2060/2060 SUPER graphics card.Â

Mixed and Matched Specifications
There are two ways of looking at Nvidia's 12 GB RTX 2060, it's either an upgraded RTX 2060 or an RTX 2060 SUPER with nerfed memory bandwidth and a 50% memory capacity upgrade.
Regardless of which way you look at it, this graphics card is set to be Nvidia's new sub-RTX 3060 graphics cards. With this factor in mind, the RTX 2060 12 GB's specifications suddenly make a lot of sense.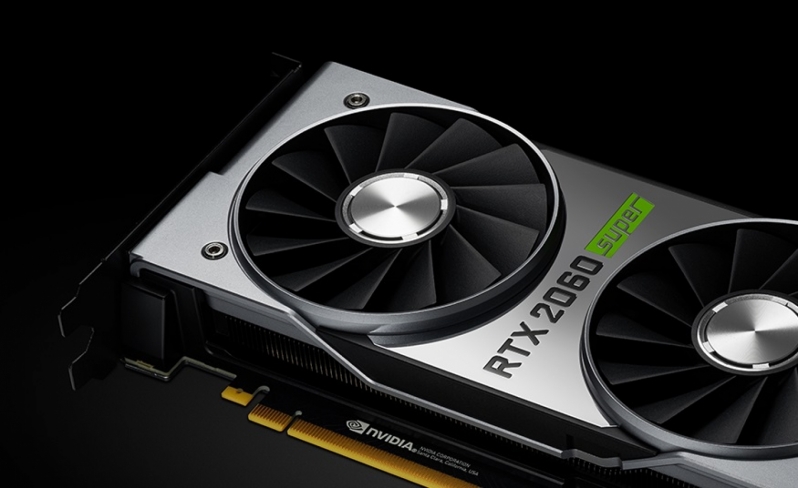 Â
Nvidia's RTX 2060 12GB cannot beat Nvidia's RTX 3060
If you are wondering why Nvidia may have designed its RTX 2060 12 GB with these leaked specifications, you should consider the specifications of Nvidia's RTX 3060.
Nvidia's RTX 3060 has a 12Â GB frame buffer, 15Gbps GDDR6 memory, and a 192-bit memory bus. This is less memory bandwidth than an RTX 2060 SUPER, which uses 8 GB of 14Gbps GDDR6 memory on a 256-bit memory bus. Creating a 12 GB RTX 2060 with 14Gbps of memory with a 192-bit memory bus ensures that Nvidia's revamped RTX 2060 is slower than their RTX 3060.
So why has Nvidia chosen this memory configuration? Because their RTX 2060 12 GB must lose to their RTX 3060 in all benchmarks. With 8 GB of memory over a 256-bit memory bus, a re-released RTX 2060 SUPER could outperform Nvidia's RTX 3060 in some use cases. Specifically, when memory bandwidth is a limiting factor.
Nvidia's 12Â GB RTX 2060 will not just lose to the RTX 3060 when it comes to memory bandwidth, it also lacks PCIe 4.0 support and support for Resizeable BAR. On top of this, Nvidia's RTX 2060 uses Nvidia's Turing GPU architecture and older generation RT cores and Tensor cores. In short, Nvidia has made sure that its RTX 2060 refresh does not compete with their RTX 30 series GPUs.
So what is the purpose of Nvidia's RTX 2060 12 GB?
This is a simple question to answer. Nvidia's rumoured RTX 2060 12 GB is designed to give Nvidia more mid-range GPU sales and generate more revenue for the company. That's the simple business plan. This plan is also designed to minimise the opportunities that AMD and Intel will have to gain market share by targeting the sub-RTX 3060 GPU market.
Nvidia wants to deny its competitors a chance to gain market share in the low-end market by launching a sub-RTX 3060 GPU that is DLSS-compatible. Failing to do so would allow AMD and Intel to potentially gain market share, and create more demand for non-DLSS reconstruction technologies in games (such as Intel's XeSS technology).
You can join the discussion on Nvidia's leaked RTX 2060 12 GB specifications on the OC3D Forums.Â
Â