Nvidia's RTX 3080 Ti laptop GPU reportedly features 16 Gbps GDDR6 memory
Nvidia's RTX 3080 Ti mobile GPU reportedly features faster memory and a higher TGP than their RTX 3080 mobile GPU
Nvidia's planning to reveal new RTX series mobile graphics cards in January, new RTX 30 series SKUs that promise to deliver mobile gamers higher performance levels than their predecessors.
According to Videocardz, Nvidia's new RTX mobile flagship will be their RTX 3080 Ti, which will feature faster memory than Nvidia's mobile RTX 3080, more CUDA cores and a higher maximum TGP.
Nvidia's RTX 3080 Ti mobile reportedly features 16 Gbps GDDR6 memory, which is a clear upgrade over the 14 Gbps memory used with their RTX 3080 mobile GPU. On top of that, the RTX 3080 Ti is said to feature a maximum TGP of 175W, which is 10W higher than the RTX 3080 mobile. Beyond that, Nvidia's RTX 3080 Ti mobile reportedly has more CUDA cores than their RTX 3080 mobile.

Currently, Nvidia is expected to reveal their RTX 3080 Ti mobile GPU at CES 2022, allowing laptop manufacturers to reveal and release new gaming/workstation laptops that can boast more powerful graphics solutions than their predecessors.
When compared to its desktop counterpart, Nvidia's RTX 3080 has less memory (8 GB VS 10 GB) and less performant memory (GDDR6 VS GDDR6X). Combine this with the RTX 3080 mobile's CUDA core count and lowered power limit, and Nvidia's RTX 3080 mobile can be seen as significantly less performant than its desktop counterpart. That said, this should be expected from practically all mobile graphics products.Â
You can join the discussion on Nvidia's RTX 3080 Ti mobile graphics card on the OC3D Forums.Â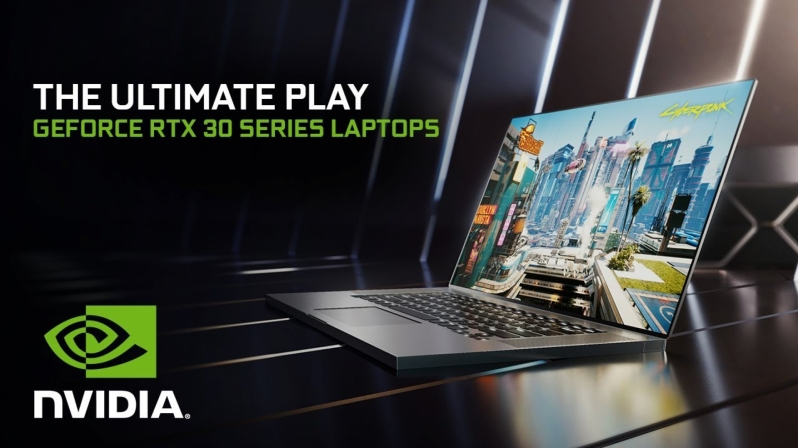 Â