Nvidia's RTX 4080 is now available for BELOW its MSRP in the UK
An RTX 4080 for £1099.99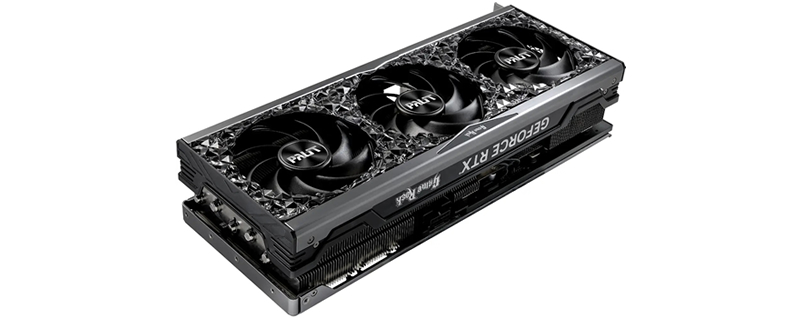 Two of Palit's RTX 4080 models are now available for below Nvidia's official MSRP in the UK
At AWD-IT, Palit's RTX 4080 GAMEROCK and RTX 4080 OMNIBLACK are now available for £1099.99, which is £100 below Nvidia's official UK MSRP price of £1199.99.
Earlier this week, in response to changes in the value of the US dollar, Nvidia's UK MSRP for their RTX 4080 graphics card lowered from £1269.99 to £1199.99, with similar pricing changes happening in Europe. Now, RTX 4080 graphics cards are now selling for below Nvidia's new MSRP at multiple UK retailers, with AWD-IT currently having the lowest RTX 4080 prices.Â
At Overclockers UK, we have also spotted RTX 4080 models that are selling below the graphics card's UK MSRP of £1199.99, with Palit's GAMEROCK Omniblack model selling for £1169.99. So far, we have only found Palit RTX 4080 GPUs being sold for prices below Nvidia's MSRP, though rumour has it that Nvidia is considering an official price drop for their RTX 4080 graphics card.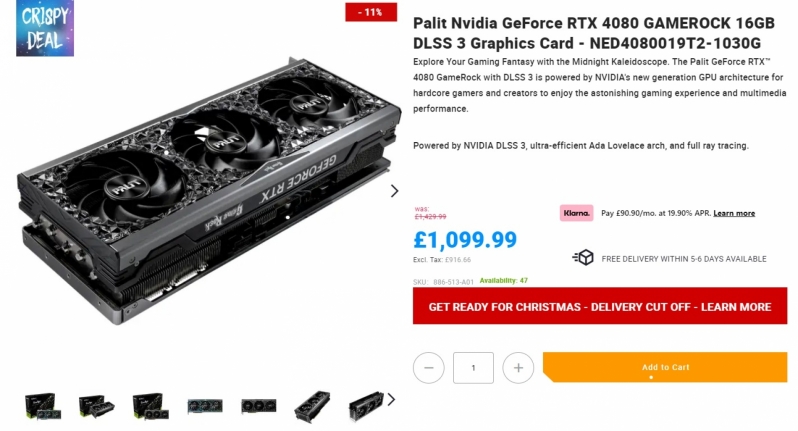 Nvidia's RTX 4080 graphics card is not selling well, with several models of the graphics cards remaining available widely in the UK. Simply put, most consumers seem to be unwilling to purchase a non-flagship graphics card for £1,000+ prices. RTX 4090 graphics cards are more expensive and are sold-out at most retailers, but the RTX 4080 has remained on store shelves despite its RTX 3090 Ti beating performance levels.Â
At this time it is unknown if the pricing of these Palit RTX 4080 graphics cards are indicative of a planned RTX 4080 price drop, or some kind of promotional pricing.
You can join the discussion on Palit's RTX 4080 graphics cards selling below Nvidia's MSRP on the OC3D Forums.Â