AMD Announced XConnect External GPU Tech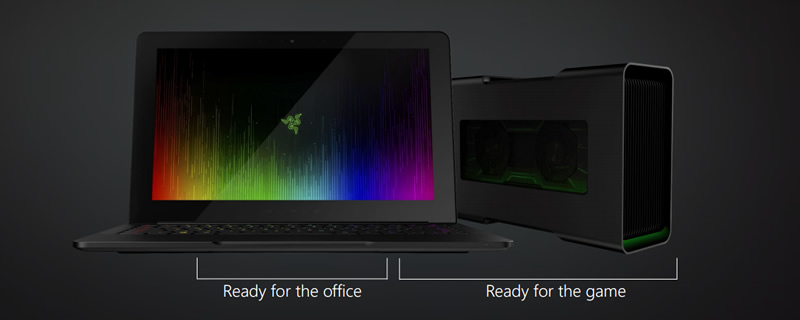 AMD Announced XConnect External GPU Tech
AMD has announced XConnect External GPU Tech which was made in  a surprising collaboration with Intel's Thunderbolt Group and Razer. 
This new technology not only makes plug and play external GPUs possible, but makes them easy to use and configure with Thunderbolt 3, Windows 10 and the newest AMD Drivers. 
Now gaming on a laptops need not burden users with heavy and clunky units, but users can now buy a lightweight and slimline design that supports Thunderbolt 3 and simply plug in their external GPU unit when required.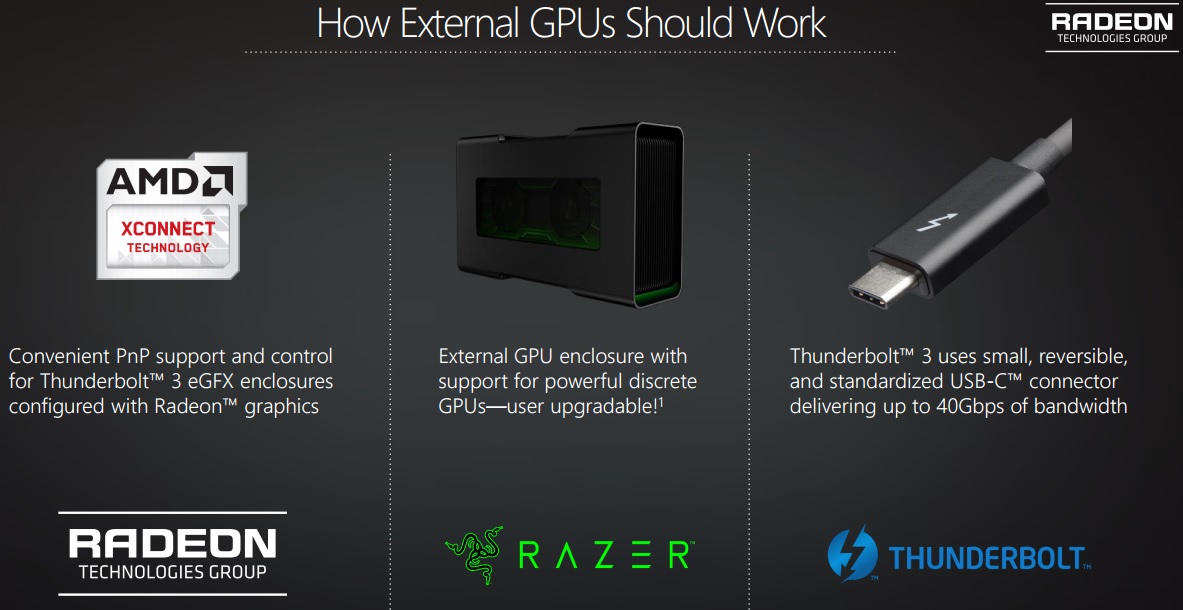 Right now this technology is supported by Windows 10 users that use AMD latest 16.3 Driver or newer, alongside any of AMD modern or future GPUs.  

QUALIFIED RADEON GRAPHICS CARDS:
? AMD Radeon R9 Fury
? AMD Radeon R9 Nano
? AMD Radeon R9 300 Series
? AMD Radeon R9 290X
? AMD Radeon R9 290
? AMD Radeon R9 280
? Mobile derivatives of these ASICs
? PLANNED: Radeon dGPU products based on the Polaris architecture
VALIDATED THUNDERBOLT 3 SYSTEM REQUIREMENTS:
? Radeon Software 16.3 drivers (or later)
? 1x Thunderbolt 3 port
? 40Gbps Thunderbolt 3 cable
? Windows 10 build 10586 (or later)
? System BIOS ACPI extensions for Thunderbolt eGFX (check with vendor)
? Thunderbolt firmware (NVM) v.16 (or higher)
? Pass Thunderbolt certification
XConnect technology does not require the use of any proprietary cables or implementing some other new technologies into mobile devices but works using the existing Thunderbolt 3 standard, allowing a mobile system to connect to an external GPU with 40Gbps of bandwidth, which is equivalent to a PCIe Gen 3 x4 connection. 
External XConnect enclosures will be fully upgradeable, allowing the user to change their GPU in the future as games become more demanding, giving laptop gamers the option to simply replace their GPU instead of replacing their entire laptop.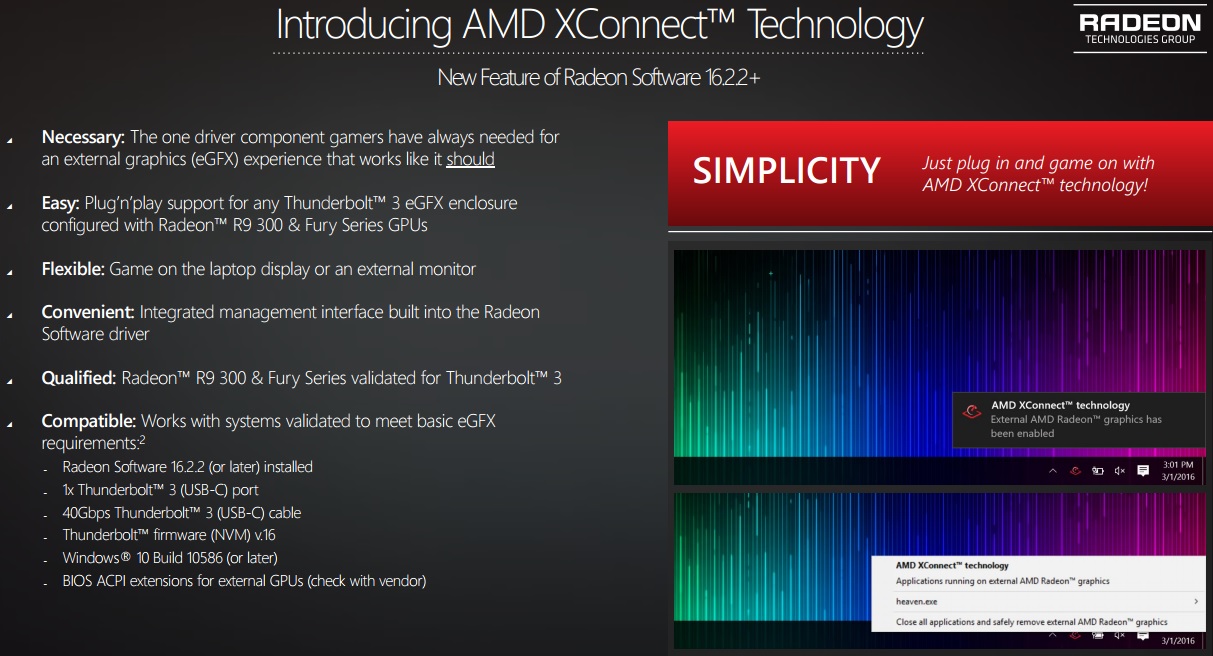 What this collaboration has achieved is no doubt a great thing for the industry, allowing external GPUs to work in a simple yet effective way while keeping the technology open to adoption by any system maker that meets the technologies hardware requirements. 
To make this technology possible AMD and Intel had to work together, which is something that many enthusiasts will find very surprising given their competition in the x86 CPU market. This achievement really shows exactly what kind of good can be done when companies can put aside their differences to build something that really benefits consumers.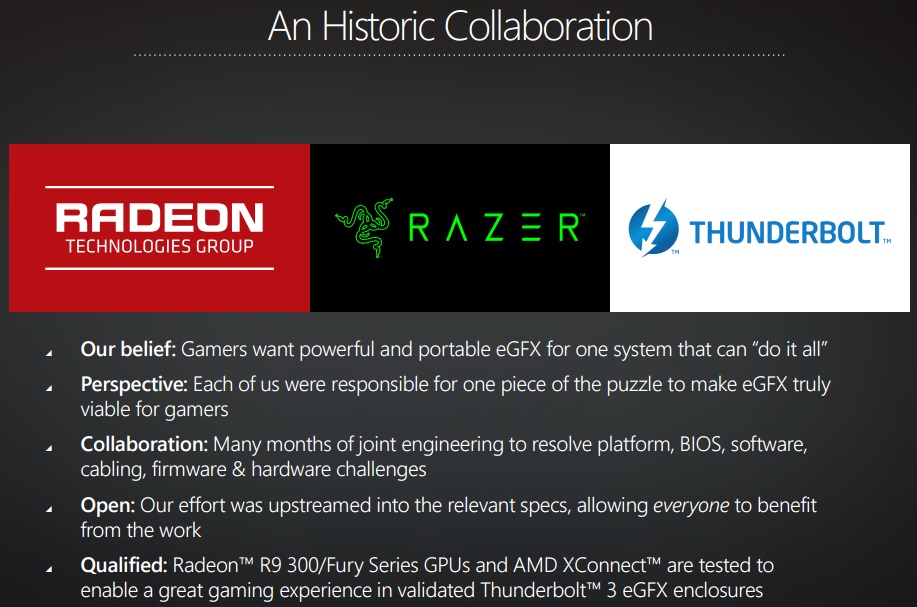 Razer will be the first company to launch external GPU enclusures and laptops that support this technology, with their Razer Core eGFX Enclosure supporting GPUs that have up to a 375W TDP. 
The Razer Blade Stealth Ultrabook will be the first shipping laptop that supports this technology, with the notebook supporting either a 12.5″ 1440p or a 12.5″ 4K touch display with an Intel i7 6500U CPU.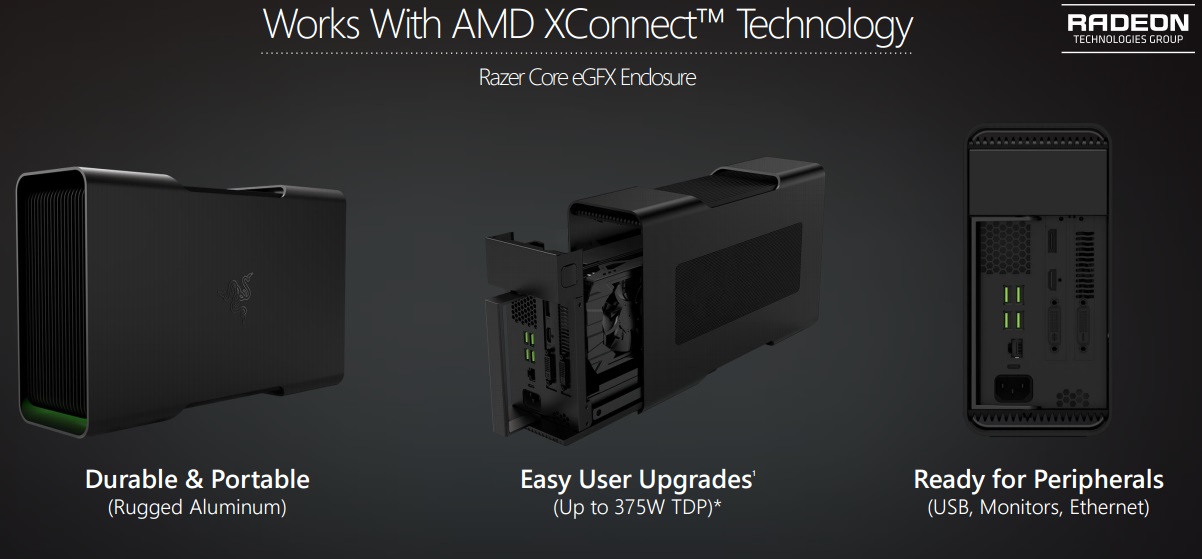 This new technology allows those who use gaming laptops to have an unprecedented level of performance, allowing mobile products to be paired with even today's highest end desktop GPUs in order to make even 4K gaming on laptops a reality.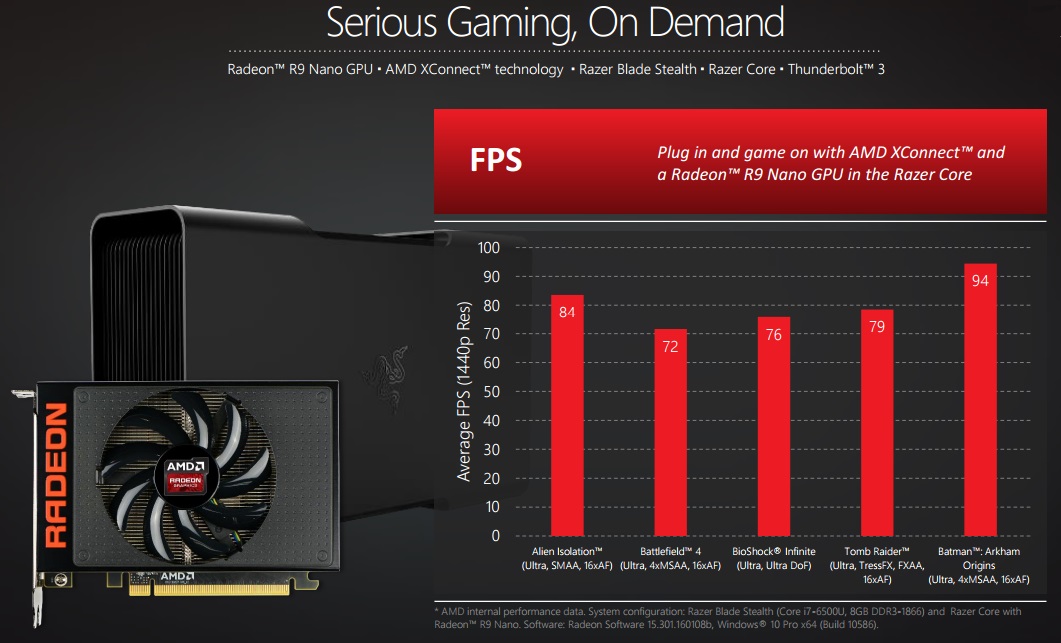 You can join the discussion on AMD's XConnect technology on the OC3D Forums. 
AMD has announced their new XConnect External GPU Technology.https://t.co/H283eoFSwp pic.twitter.com/xjOltGdIAk

— OC3D (@OC3D) March 10, 2016