AMD claims that "More Memory Matters" ahead of RTX 4070 launch
As memory demands rise, gamers need graphics cards with more VRAM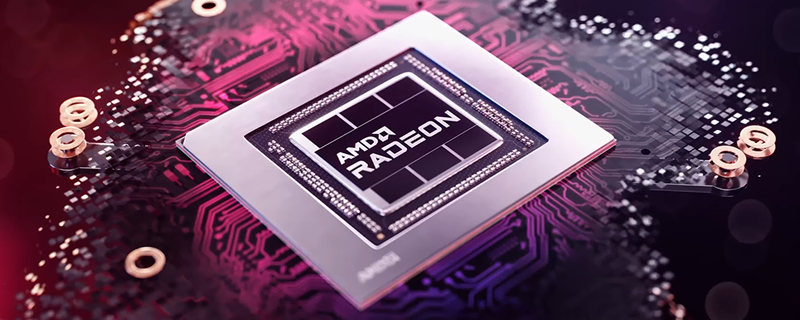 AMD's latest GPUs are more generous with VRAM, and that's a big selling point
Nvidia has received a lot of criticism in recent years over the VRAM (Video Memory) sizes of many of their latest graphics cards, be it with their 6GB RTX 2060, their 8GB RTX 3070, or their 10GB RTX 3080.
As the memory demands for modern games continues to increase, more and more gamers are finding that their graphics cards do not have enough memory to run games with their highest settings, even if their graphics cards have enough graphical horsepower to do so. If your GPU does not have enough memory, you will run into performance issues, crashes, or other problems, making VRAM size a critical aspect of any new graphics card.

Ahead of the launch of Nvidia's 12GB RTX 4070 graphics card, AMD has released a new blog post that states that "more memory matters", highlighting that many newly released PC games can use well over 10GB of memory at 4K, and that AMD offers gamers more GPU memory at many price points. 

AMD's RTX 4080 competitor is their RX 7900 XTX, a graphics card that offers gamers 24GB of GDDR6 memory. That's 50% more memory than Nvidia's RTX 4080, and on average AMD has claimed that their graphics card offering gamers 7.6% more performance. On top of that, AMD's RX 7900 XTX costs $200 less than an RTX 4080, which is a big deal for those who don't want to spend over $1000 on a graphics card.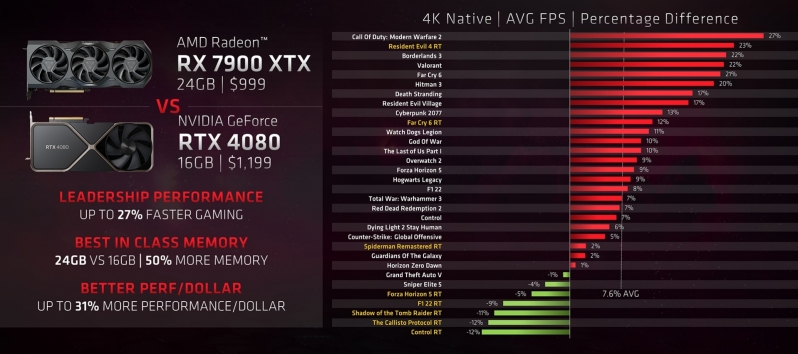 Moving down to AMD's RX 7900 XT, which AMD claims is an RTX 4070 competitor, AMD claims a 10.1% performance advantage on average. On top of that, AMD's GPU ships with 67% more memory, offering users 20 GB of GDDR6 memory instead of 12GB. 
It is worth noting that AMD has not enabled Nvidia's DLSS 3 technology when testing any games, dismissing one of the primary advantages of Nvidia's RTX 40 series GPU lineup. AMD has FSR 3 on the horizon to compete with DLSS 3, but it remains to be seen whether or not AMD can deliver similar framerate boosts with their FSR 3 technology.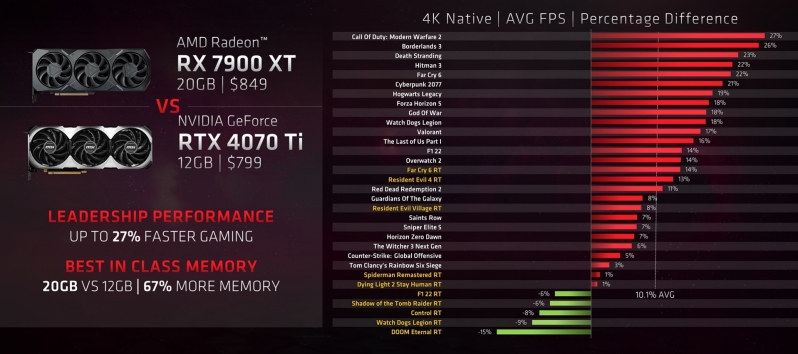 Moving to the lower-end of the GPU market we have AMD's RX 6800 XT and Nvidia's RTX 3070 Ti, a match up where AMD offers customers two times as much memory and a 19.2% average performance advantage. These performance numbers do not account for ray tracing performance, unlike the RX 7900 XT or RX 7900 XTX comparisons.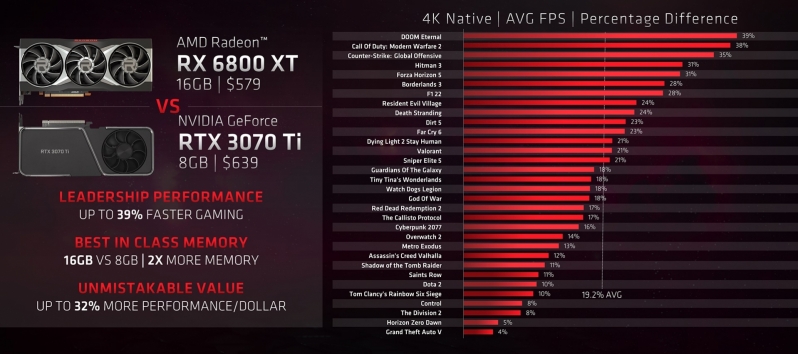 While Nvidia deserve criticism for not being generous with the VRAM sizes of their graphics cards, AMD still needs to prove that they will offer more video memory than their rival when they start launching lower-end RX 7000 series RDNA 3 graphics cards. 
The PC gaming market needs more competition within the sub-£600 GPU market, and AMD can deliver that with RX 7800, RX 7700, and RX 7600 series graphics cards. Let's hope that AMD are generous with VRAM on these graphics cards, of today's talking points will come back to bite them.
You can join the discussion on AMD's claims that "More Memory Matters" on the OC3D Forums.