AMD R9 Fury X2 launching in December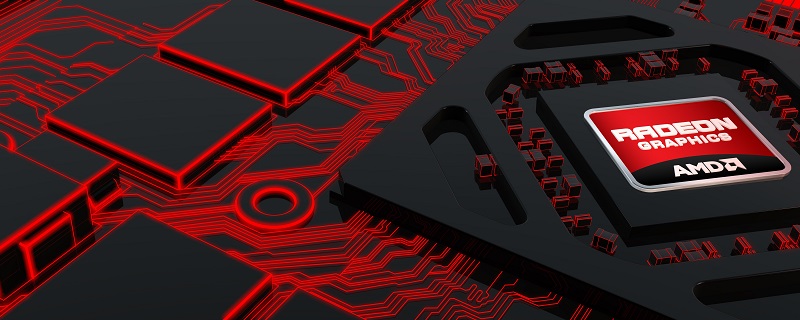 AMD R9 Fury X2 launching in December
 It looks like AMD will soon be releasing their newest and fasted GPU, a dual Fiji monster called the AMD R9 Fury X2. The GPU is currently rumored to be released in December and is already known to have been sent to developers and other industry insiders. 
The AMD R9 Fury X2 is essentially two R9 Fury X GPUs on a single PCB, offering 2X the theoretical performance and coming water cooled as standard.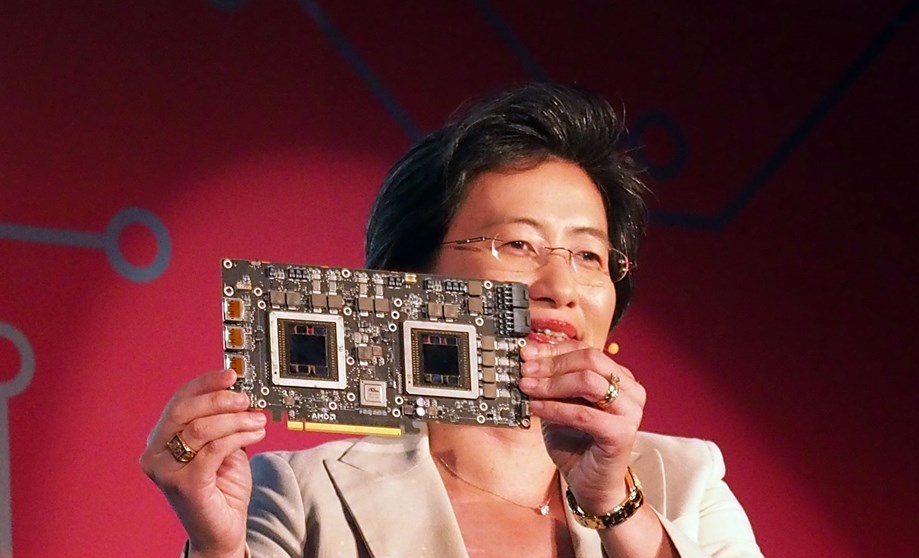 With the Fury X2, AMD is aiming to boost 4K-performance with up to 80%, according to internal documents. Both Fiji-XT GPUs in the Fury X2 will have clock speeds of up to 1GHz while the stacked 8GB of HBM will run at 500MHz. It's worth noting that the Fury X2 will supposedly not work on 32bit Windows, but let's be honest, if you're getting a video card like this, you're probably running a 64bit OS anyway. A full list of specifications, courtesy of WCCFtech, can be found below.
| | |
| --- | --- |
| GPU |  Fiji XT x2 (Gemini) |
| Stream Processors | 8192 |
| GCN Compute Units | 128 |
| Render Output Units | 128 |
| Texture Mapping Units | 512 |
| GPU Frequency | Up to 1GHz |
| Memory | 8GB HBM (4GB per GPU) |
| Memory Interface | 8192bit (4096 per GPU) |
| Memory Frequency | 500MHz |
| Effective Memory Speed | 1Gbps |
| Memory Bandwidth | 1 Terabyte per second |
| Cooling Solution | Liquid cooling |
| Performance (FP32) | 16.38 TFLOPS |
| TDP | Approx. 375W |
| GFlops/watt | Approx. 43.7 |
| Launch Price | TBA |
| Launch Date | November/December 2015 |
Dat feeling when your just arrived closed liquid cooling pre-release GPU turns out to not be so closed after all pic.twitter.com/umpVUtdVwc

— Johan Andersson (@repi) November 26, 2015
DICE's Johan Andersson, the chief architect of the companies Frostbite Engine has already received a pre-release version of AMD's R9 Fury X2, but as you can see from the tweet above, he has not had the best experience with this early model.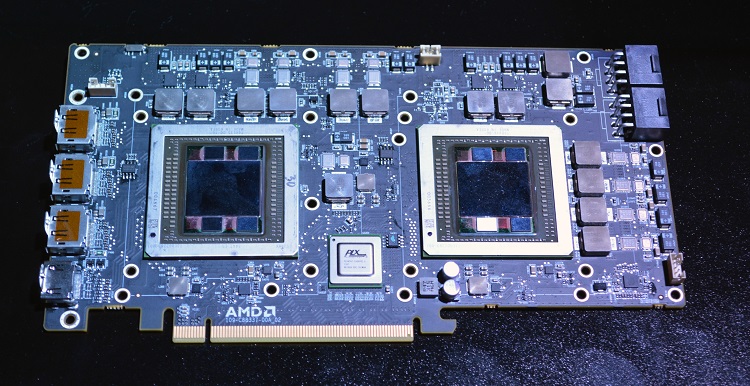 It will be very interesting to see how this monster GPU performs when it releases next month, and how Nvidia will respond to this release. Does Nvidia have a Dual GTX 980Ti or Titan X coming?
You can join the discussion on AMD's R9 Fury X2 on the OC3D Forums. 
AMD R9 Fury X2 launching in December, offering two full Fury X GPU cores. https://t.co/fnqDf1Tnyq pic.twitter.com/rlo1DNPzEY

— OC3D (@OC3D) November 27, 2015