AMD Reveals their Radeon VII GPU – The First 7nm Gaming GPU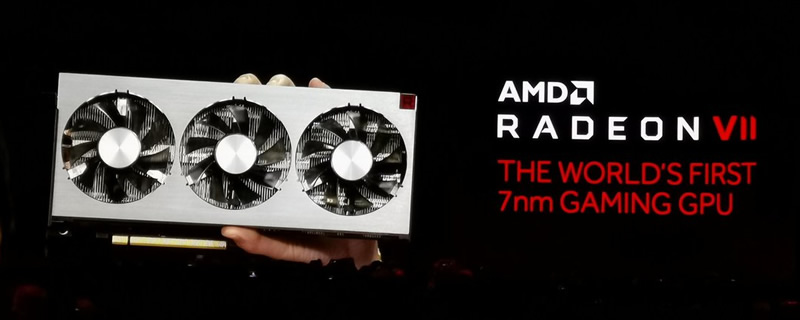 AMD Reveals their Radeon VII GPU – The First 7nm Gaming GPU 
AMD has officially revealed their Radeon VII (Seven) at their CES 2019 keynote, the world's first gaming graphics cards to utilise TSMC's 7nm lithography node. 
The graphics card is said to offer 25% more performance than the RX Vega 64 at the same level of power consumption, while also offering industry-leading memory bandwidth thanks to the graphics cards 16GB of HBM2 memory. This graphics card delivers over 1TB/s of memory bandwidth. 
Strangely, AMD has opted to give their Radeon Vega VII 60 compute units, which is less than the 64 offered on their Vega 64, though these Vega compute units will be running at up to 1.8GHz, which is a significant uplift over the company's existing Vega offerings.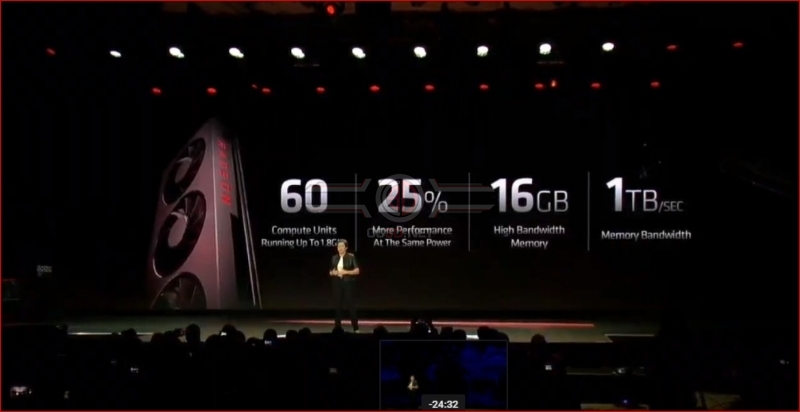 In gaming, AMD's Radeon VII graphics card uses AMD's 2nd Generation Vega architecture, offering performance gains of 25-45% over the company's original Vega graphics cards. This gives AMD performance levels that are similar to Nvidia's Turing-based RTX 2080 graphics card, but without support for Nvidia's RTX technologies.    

Right now, AMD plans to launch their Radeon VII graphics card on February 7th, launching with a game bundle that includes Resident Evil 2, The Division 2 and Devil May Cry V.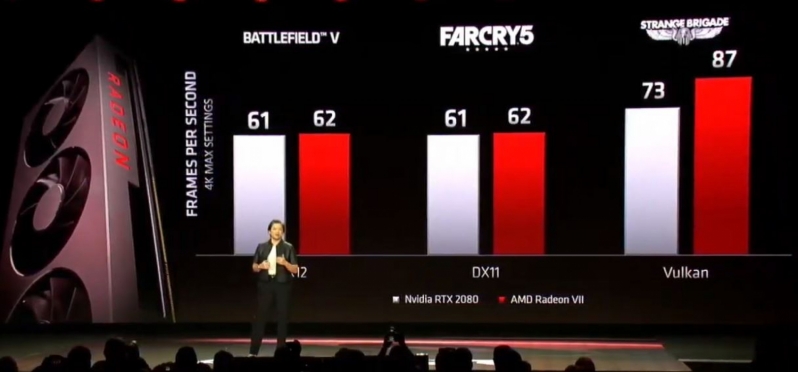 AMD plans to launch their Radeon VII graphics card for $699, which translates to around £660 in the UK if you include VAT. Two eight-pin PCIe power connectors will be used to power the graphics card.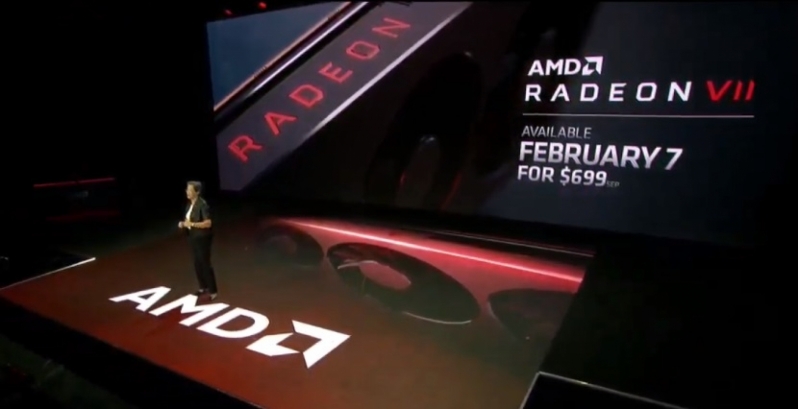 You can join the discussion on AMD's Radeon VII graphics card on the OC3D Forums.