AMD's officially bringing Smart Access Memory to the Ryzen 3000 series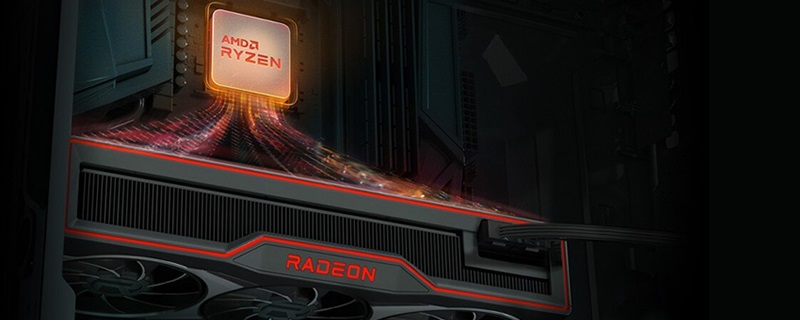 AMD's officially bringing Smart Access Memory to the Ryzen 3000 series 
When revealing their Radeon RX 6700 XT graphics card, AMD confirmed that Smart Access Memory support is coming to the Ryzen 3000 series of processors, delivering official support for one of AMD's killer platform features to a broader number of PC gamers. 
For the uninitiated, AMD's Smart Access Memory is a platform-level feature that allows AMD's Radeon RX 6000 series graphics cards to utilise a feature called PCIe Resizable BAR, allowing AMD to break past platform restrictions to deliver higher levels of system performance on Radeon-powered systems. 
To be more specific, Smart Access Memory allows your system's processor to access all of your graphics card's VRAM, pushing past the limits of yesteryear by allowing CPUs to utilise more of the bandwidth of PCI express and harness the full potential of your GPU's memory to deliver the best possible gaming performance. 
It was already available, but now it's official

OC3D regulars will know that we tested AMD's Smart Access Memory feature with our Ryzen 9 3950X processor back in December 2020, making AMD's official reveal of Smart Access Memory on Ryzen 3000 series processors nothing new. That said, there is an important distinction between official support and unofficial support. 
For months, Ryzen 3000 series CPU users would utilise Resizable BAR on their Ryzen 3000 series CPUs with the right motherboards and BIOS updates. Still, AMD's official support of this feature means that PC gamers can expect validated driver and BIOS support for these features, which is a huge perk for Ryzen 3000 series CPU owners. 
It is worth noting that AMD excludes their Ryzen 5 3400G and Ryzen 3 3200G when saying that Smart Access Memory is available on the Ryzen 3000 series. Those two processors are technically Zen+ processors with Ryzen 3000 series branding, making these processors unlike all other desktop Ryzen 3000 series processors, which are all based on AMD's Zen 2 architecture. 
In January, we also tested Smart Access Memory with Intel's i9-10850K processor, confirming that Resizable BAR could deliver similar performance increased on Intel processors, despite not being officially supported by AMD.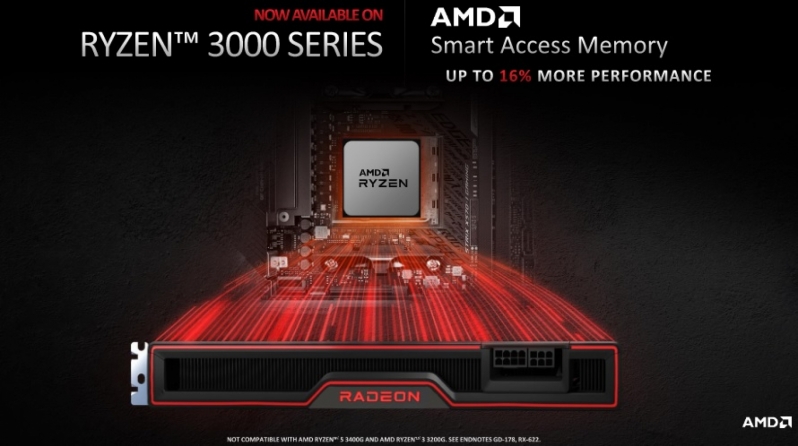 You can join the discussion on AMD bringing Smart Access Memory to its Ryzen 3000 series processors on the OC3D Forums.