AMD's RX Vega Nano has been pictured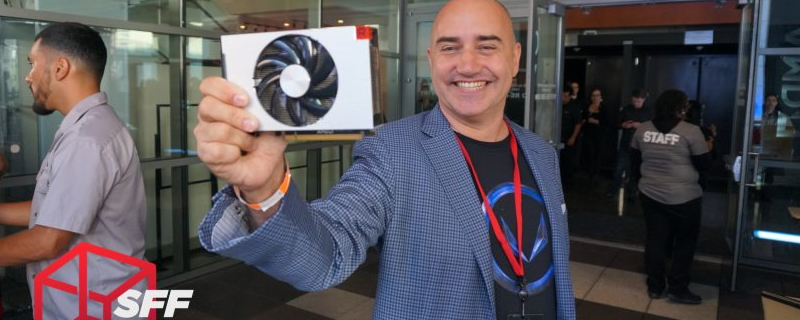 AMD's RX Vega Nano has been pictured
At SIGGRAPH 2017, SSF Network has been able to get an exclusive look at AMD's upcoming RX Vega NANO, a GPU that is designed to utilise AMD's new Vega GPU design and enable the construction of low-power, small form factor systems.
This GPU looks very similar to AMD's older R9 Fury Nano, with a cooler design that comes with a similar aesthetic as the RX Vega Limited edition. We can see the same silver shroud design and the same red Radeon logo on the top edge of the cooler.
At this time the specifications of this GPU can only be guessed at, though if it is anything like the R9 Fury Nano, it will utilise all the GPU cores used in its larger counterpart but at lower clock speeds to maintain a low TDP and thermals.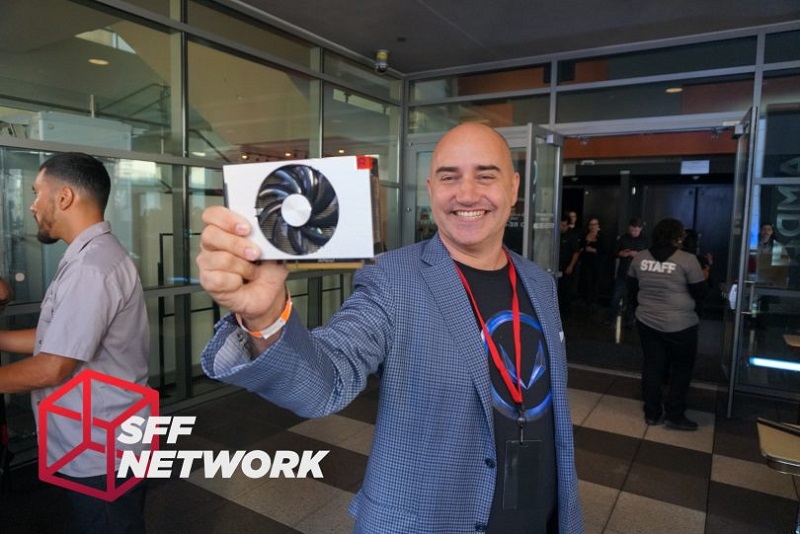 (Image from SFF Network)  

At this time it is unknown when AMD will announce their RX Vega Nano officially, though it is expected to be released after their mainline RX Vega series of GPUs. 
You can join the discussion on AMD's RX Vega Nano on the OC3D Forums.