ASUS Introduces MG24UQ 24-inch Ultra HD FreeSync Monitor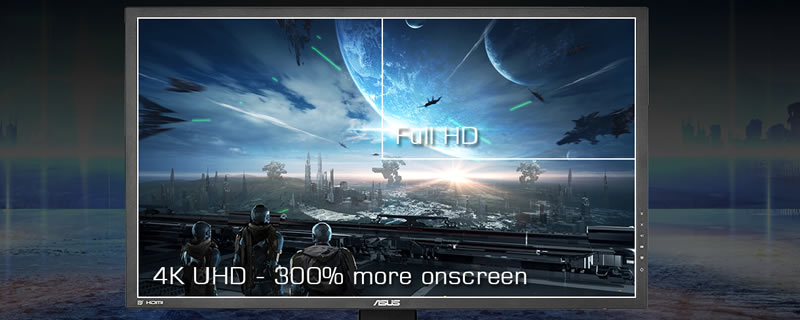 ASUS Introduces MG24UQ 24-inch Ultra HD FreeSync Monitor
ASUS has quickly grown to become one of the largest monitor vendors in the PC market, recently having announced that they have acquired 40% market share in the gaming LCD market, making them one of, if not the most popular choice for gaming monitors on the market.  
Now ASUS has announced their new MG24UQ FreeSync displays, offering 4K resolutions and FreeSync support, making these monitors very attractive to any high resolution gamer that is using an AMD GPU.
The MG24UQ is a 24″ IPS display, offering wide viewing angles and great colour reproduction with 100% sRGB coverage. 
This monitor may not be an ASUS Republic of Gamers Branded panel, but it still offers everything that you would expect from a high end ASUS Monitor, with support for Adaptive Refresh rates with VESA Adaptice Sync/AMD FreeSync and offers a robust and highly adjustable stand.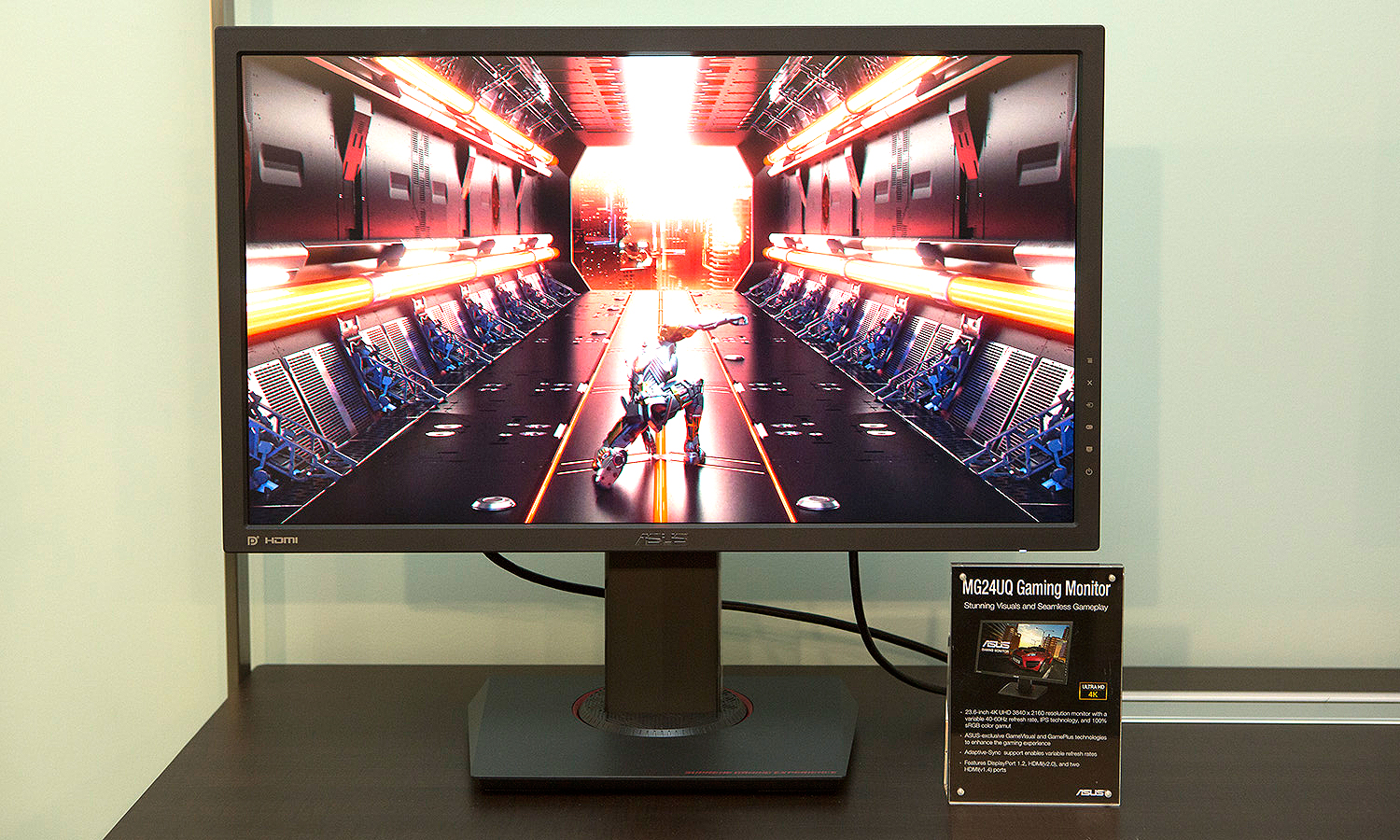 One of the best selling points of ASUS' gaming monitors has always been their stand design, offering great swivel, tilt, pivot and height adjustment options, which is one of the many reasons why ASUS has been making such gains in the monitor gaming market. 
For connectivity the monitor will support DisplayPort 1.2, HDMI 2.0 and HDMI 1.4 for connectivity and contain USB 3.0 ports for charging your portable devices and for use as a hub for your PC. 

One of the best things about this monitor in my eyes is that ASUS have actually defined that Adaptive Refresh/FreeSync Range of the display, purchasers to know exactly what to expect out of the display when using AMD FreeSync. 
While some may think that 40-60Hz is a rather small window, but remember that this display is 4K, so these framerates are exactly the window that high end gamers need at 4K, giving them a nice adaptive refresh window for when their games force their framerates under 60FPS when under heavy loads. 
ASUS offer some of the best gaming displays on the market, so it is great to see ASUS widening their 4K offering with new FreeSync versions. 
One other thing to note here is that ASUS' FreeSync monitors tend to be much more affordable than their G-Sync counterparts, meaning that these monitors should come in with very good pricing. 
You can join the discussion on ASUS' 4K MG24UQ FreeSync monitors on the OC3D Forums. 
ASUS has introduced their new MG24UQ 24-inch Ultra HD FreeSync Monitor.https://t.co/SZjkBzOJru pic.twitter.com/U0namrIZbZ

— OC3D (@OC3D) March 7, 2016