ASUS launches their Radeon RX 7600 ROG Strix and Dual graphics cards
Three new ASUS GPUs have just become available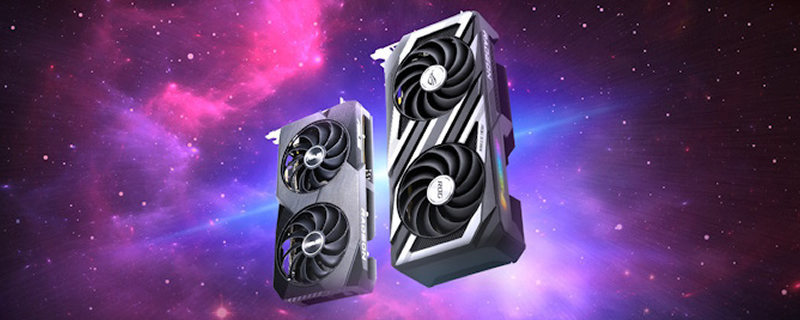 Press Release – Upgrade to next gen with AMD Radeon RX 7600 graphics cards from ROG Strix and ASUS Dual
AMD launched a new era of gaming excellence with its AMD Radeon™ RX 7900 XTX and Radeon RX 7900 XT graphics cards. Now, we're ready to gear up gamers everywhere with three new additions to the family: the ROG Strix AMD Radeon RX 7600, ASUS Dual AMD Radeon RX 7600, and ASUS Dual AMD Radeon RX 7600 V2 graphics cards. Designed to strike the perfect balance between affordability and gaming power, these graphics cards deliver stunning visuals and fluid performance.
Game on with the ROG Strix AMD Radeon RX 7600

Key generation-over-generation upgrades make the ROG Strix AMD Radeon RX 7600 graphics card a serious contender for your next gaming PC. Compared to the last-gen ROG Strix AMD Radeon RX 6600XT, it operates more quietly while running at broadly similar temperatures, and it has a TGP of 145W.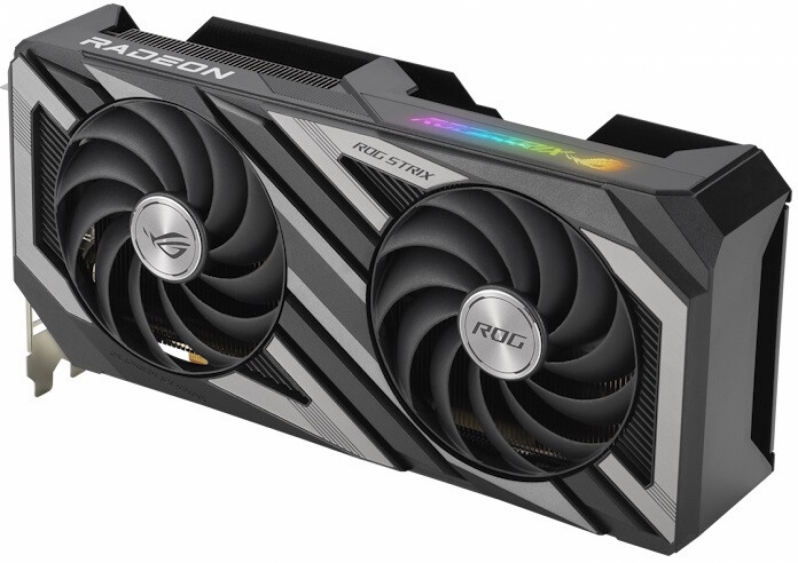 An efficient GPU and an effective cooling solution make all the difference. Two of our 11-blade Axial-tech fans keep a steady stream of cooling air moving through its 2.9-slot heatsink, and their dual ball fan bearings help ensure a long lifetime. Venting in the aluminum protective backplate provides another pathway for heat to dissipate from the card. It's equipped with 0dB tech, too, so the fans will entirely spin down for silent operation whenever temperatures permit. A Dual BIOS switch lets gamers easily prioritize performance or quiet operation.
Angular lines and contrasting elements give the ROG Strix AMD Radeon RX 7600 graphics card a striking personality, but the metallic black and silver hues across its shroud ensure that it'll fit in nicely with a wide range of hardware. Addressable RGB LEDs at the top corner of the card allow you to add a dash of customizable color that you can synchronize with the rest of your compatible gear through ASUS Aura Sync.
The ASUS Dual AMD Radeon RX 7600 never loses its cool
ASUS Dual graphics cards deliver great performance and essential features in compact, space-saving designs. If you're plotting a small-form-factor gaming PC, the ASUS Dual AMD Radeon RX 7600 or the ASUS Dual AMD Radeon RX 7600 V2 graphics card might be the perfect pick. Their short card length and slimmed-down heatsink ensure that they'll have ample access to fresh air in situations where thicker cards would be choked.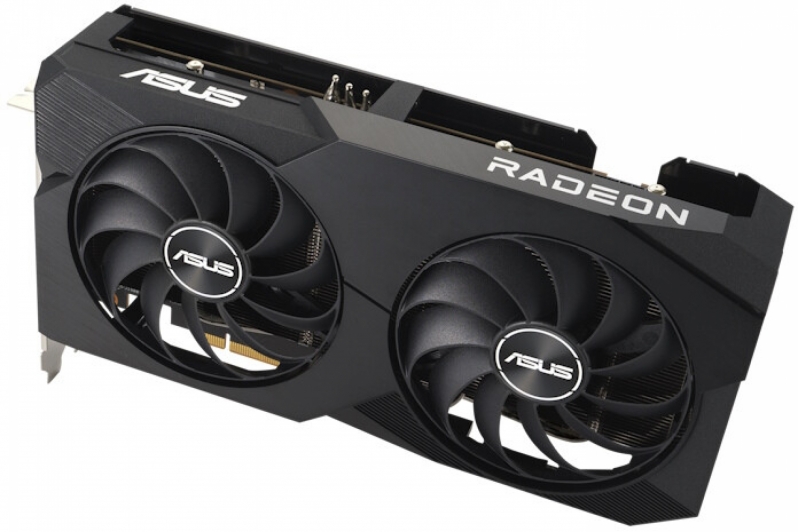 As with the ROG Strix variant, the Dual models feature a pair of Axial-tech fans precision-engineered to quietly deliver a steady stream of cooling air. For silent operation during light workloads when GPU temperatures are low, the cards' 0dB tech will spin the fans down entirely. These cards are constructed with our Auto-Extreme Technology, an automated manufacturing process that allows all soldering to be completed in a single pass. This reduces thermal strain on components and avoids the use of harsh cleaning chemicals, resulting in less environmental impact, lower manufacturing power consumption, and a more reliable product overall.
Easy control with GPU Tweak III
The ROG Strix AMD Radeon RX 7600 and Dual AMD Radeon RX 7600 graphics cards offer an excellent balance of acoustic, thermal, and graphics performance right out of the box. But many enthusiasts will be eager to fine-tune their graphics cards to best suit their personal preferences. That's why we offer the easy-to-use GPU Tweak III app.
Built on years of feedback from the PC community, this tool makes it easy to overclock or undervolt your graphics card, customize your fan curves, and monitor vital hardware information. Whether you're looking for plug-and-play experience with our preset profiles, or a comprehensive panel of tools to customize your card exactly to your liking, GPU Tweak III has what you need.
You can join the discussion on ASUS' ROG Strix and Dual Radeon RX 7600 GPUs on the OC3D Forums.