ASUS reveals new ProArt RTX 4070 Ti and RTX 4080 graphics cards
Sometimes you need a GPU that doesn't have a 'gamer' aesthetic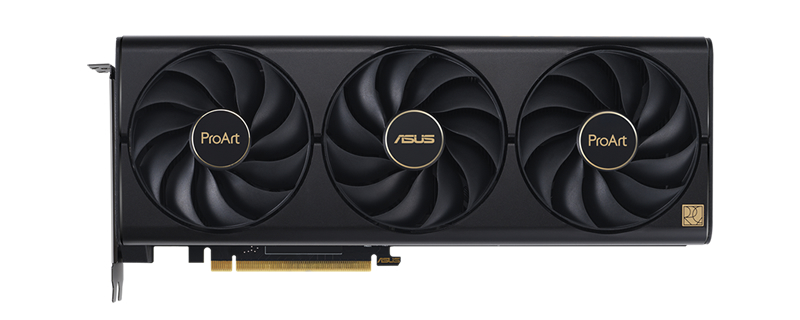 ASUS' launches their first ProArt series GPUs at the 2023 NAB Show Centennial
ASUS' ProArt brand is entering the world of GeForce with their newly revealed RTX 4070 Ti and RTX 4080 graphics cards, offering buyers a professional product that looks sleek and lacks "gamer" add-ons like RGB lighting.
With their ProArt series of graphics cards, ASUS are catering to those who want to use Nvidia's latest graphics cards for professional use, be it for AI, content creation, video encoding, or other productivity tasks. With their 2.5-slot design and narrower overall design than many of ASUS' other RTX 4070 Ti or 4080 models, ASUS' ProArt series also boasts broader case compatibility than many of their other GPU designs. This graphics card is certainly a lot smaller than Nvidia's RTX 4080 Founders Edition.
    The very first ASUS ProArt graphics cards — ProArt GeForce RTX 4070 Ti and ProArt GeForce RTX 4080 — will also debut at the 2023 NAB Show Centennial. These sleek and compact 2.5-slot footprint graphics cards are compatible with chassis of various sizes, and each features Axial-tech fans with dual ball bearings for higher airflow, lower noise, and increased durability. The GPU Tweak III Profile Connect feature enables creators to seamlessly optimize system performance and cooling for any task. ASUS Auto-Extreme manufacturing ensures the graphics cards are built to exacting specifications, ensuring the highest quality and reliability.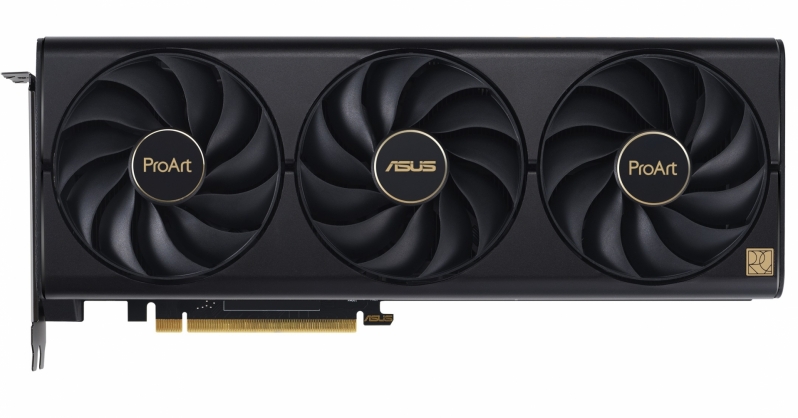 If you want a graphics card for your studio PC build and don't want the flashy lights than most other graphics cards ship with, ASUS' ProArt series appears to be a solid choice. With its trio of Axial-Tech fans and its long heatsink, ASUS' ProArt series GPUs feature ample cooling potential, while keeping their overall GPU sizes to reasonable levels.
Sadly, we do not know what ASUS' planned pricing is for their RTX 4070 Ti and RTX 4080 ProArt series graphics cards, or if the company plans to release an RTX 4070 ProArt model in the future. 
You can join the discussion on ASUS' RTX 4070 Ti and RTX 4080 ProArt graphics cards on the OC3D Forums.