ASUS reveals their ROG Matrix RTX 4090, the world's fastest RTX 4090
This RTX 4090 features the industry's highest factory overclock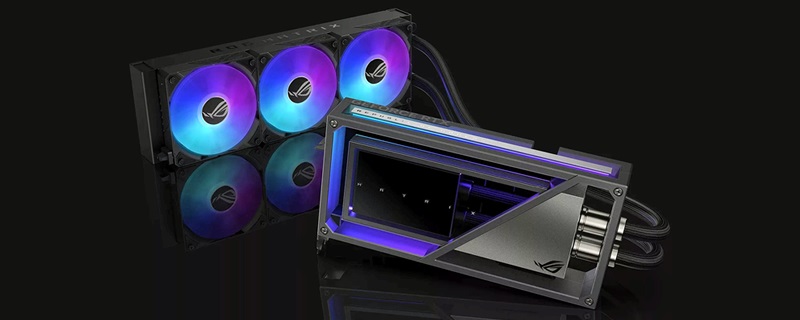 ASUS has revealed the world's fastest graphics card, the ROG Matrix RTX 4090
At Computex 2023, ASUS has revealed what they believe to be the world's fastest graphics card, their ROG Matrix RTX 4090, a limited edition graphics card that will launch in Q3 2023. 
ASUS' ROG Matrix RTX 4090 is the company's first Matrix series graphics card since the company's ROG Matrix RTX 2080 Ti, and is the first ASUS discrete graphics card that will ship with liquid metal TIM (Thermal Interface Material). The graphics card also features a highly-binned RTX 4090 GPU core, a factor that allows ASUS to ship their limited edition RTX 4090 graphics card with the highest factory overclock of any currently released RTX 4090 model. This is what makes this graphics card the world's fastest.

With its custom liquid cooling solution and its liquid metal thermal interface material, ASUS promises excellent thermals with their ROG Matrix RTX 4090, stating that their custom full-cover cold plate and 360mm liquid cooling setup can keep this graphics card at just under 60 degrees when used in its 450W TGP mode when the units fans are set to 1,000 RPM. Those are excellent thermals given those fan profiles, and something that should make this GPU silent when used with its quiet mode BIOS profile.
ASUS' ROG Matrix RTX 4090 utilises the same ROG MF-12S fans and extra-thick 360mm liquid cooling radiator as the company's premium ROG Ryujin III CPU liquid cooler. The fans used with this GPU are daisy-chained, and the power/RGB cables used with these fans are discretely hidden within the AIO's tubing. This makes the ROG Matrix RTX 4090 a cable management dream when compared with other all-in-one liquid cooled graphics cards.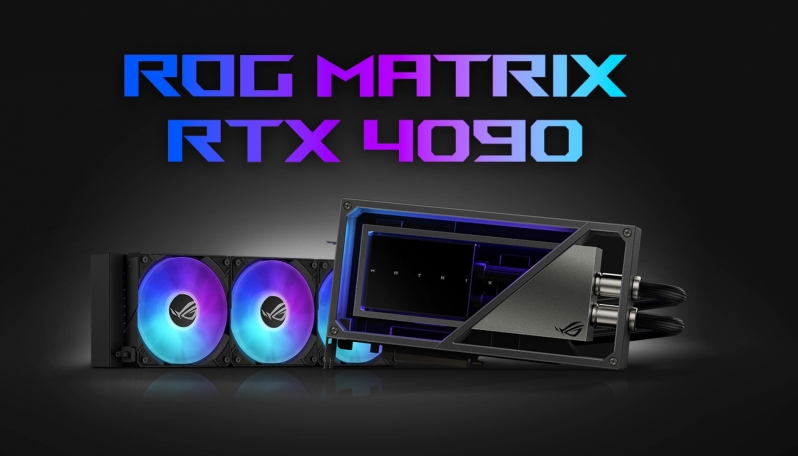 ASUS has confirmed that they will be releasing their ROG Matrix RTX 4090 graphics card in Q3 2023 in limited quantities. This is a collectors edition RTX 4090 graphics card, both due to this GPU's highly premium nature, and the fact that this graphics card utilises the highest quality RTX 4090 silicon that ASUS has access to.
With their ROG Matrix RTX 4090, ASUS are promising stellar performance levels, strong aesthetics and excellent cooling. ASUS created this graphics card to be the king of RTX 4090s, though it is possible that one of their competitors could release something slightly faster.
You can join the discussion on ASUS' ROG RTX 4090 Matrix graphics card on the OC3D Forums.