ASUS Turbo Charges its ROG Strix LC RX 6900 XT with Faster RDNA 2 Silicon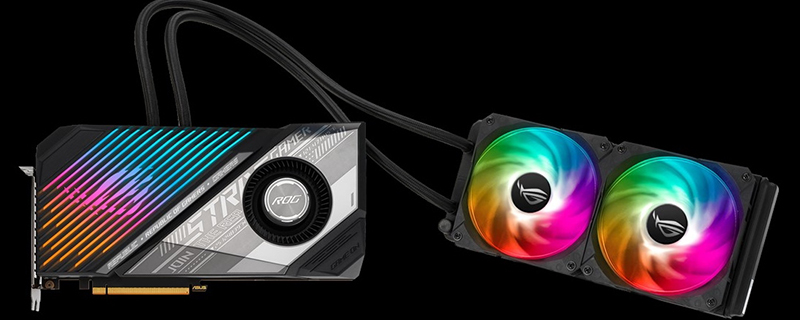 ASUS Turbo Charges its ROG Strix LC RX 6900 XT with Faster RDNA 2 Silicon
ASUS has just launched its ROG Strix LC RX 6900 XT TOP Edition, a revamped version of its existing ROG Strix LC model that utilises AMD's high-binned Navi 21 XTXH silicon. This new graphics card features a significant boost in both its Game Clock and Boost Clock than ASUS's older model, enabling a significant performance uplift for their top-tier Radeon graphics card. 
The Radeon RX 6900 XT Strix LC TOP features the same hybrid cooling solution as its lower-speed counterpart, combining a 240mm Closed-Loop Liquid Cooler (CLC) with a supplementary blower-style heatsink. This design ensures adequate cooling for the GPU's memory, VRMs and other components while offering quiet operation. 
Compared to AMD's reference RX 6900 XT, ASUS' Strix LC TOP model features a game clock speed that's 360MHz higher and a boost clock speed that is 275MHz higher. These clock speed uplifts should deliver significant performance improvements over lower-end RX 6900 XT designs. 
Like many Radeon RX 6900 XT designs, the ROG Strix LC RX 6900 XT features a single HDMI 2.1 display output, two native DisplayPort 1.4 ports and a single USB Type-C connection. As you can see in the images below, both the Strix LC graphics card and the fans on its 240mm liquid cooling radiator feature addressable RGB lighting.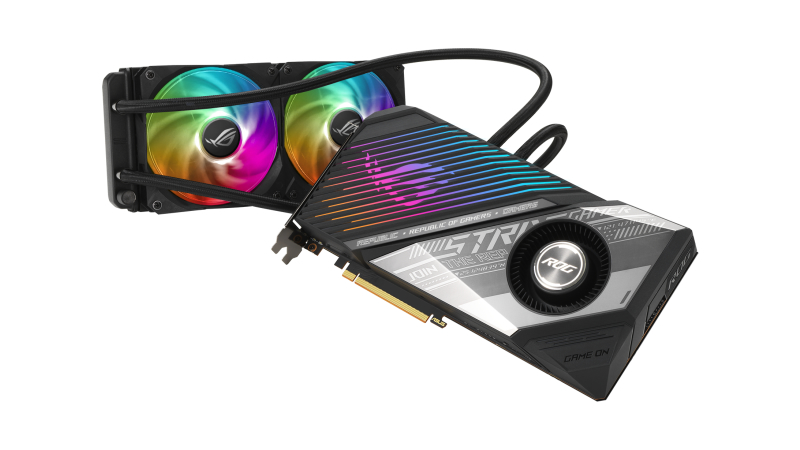 Even with its liquid cooling setup, the ROG Strix LC RX 6900 XT TOP is a relatively thick graphics card given its 2.2 slot form factor. This means that users of this GPU will need to keep three PCIe slots of space free to fit this graphics card. This spacing should be normal for most systems, but it is worth noting that this graphics card still requires 3-slots of space within your system. 
Below are the ROG Strix LC RX 6900 XT TOP's confirmed specifications.    
 
Radeon
RX 6800 XT
(Reference)

Radeon
RX 6900 XT
(Reference)

ROG Strix LC
RX 6900 XT
ROG Strix LC
RX 6900 XT TOP
Compute Units
72
80
80
80
Game Frequency
2015 MHz
2015 MHz
2135 MHz 
2375 MHz 
Boost Frequency
2250 MHz
2250 MHz
2365 MHz 
2525 MHz 
VRAM Size
16GB
16GB
16GB
16GB
VRAM Speed
16 Gbps
16 Gbps
16 Gbps
16 Gbps
Infinity Cache
128MB
128MB
128MB
128MB
Power Inputs
2×8-pin
2×8-pin 
3×8-pin
3×8-pin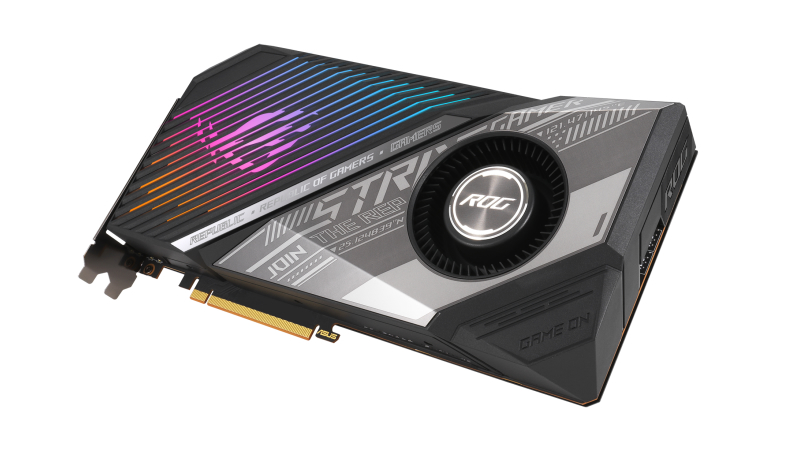 You can join the discussion on ASUS giving its RX 6900 XT Strix LC graphics card a performance boost on the OC3D Forums.