ASUS x Noctua RTX 40 series GPUs are expected to CES 2023
An RTX 4090 with Noctua cooling – Is that a match made in heaven?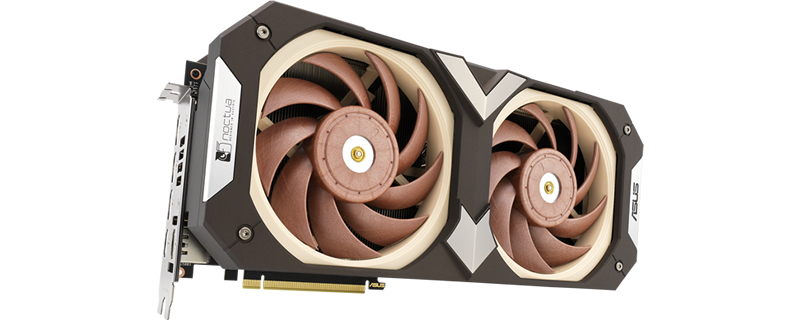 It looks like we will be seeing new Noctua Edition graphics cards at CES 2023
nApoleon, the Editor of Chiphell, has revealed that ASUS plans to reveal RTX 40 series Noctua Edition graphics cards at CES 2023, new GPU designs that will feature heatsinks and fans that are designed by Noctua, one of the world's most famed manufacturers of CPU heatsinks and fans. 
ASUS introduced Noctua Edition graphics cards as part of their RTX 30 series product lineup, offering users graphics card designs that utilise desktop-grade cooling fans and hyper-optimised Noctua heatsinks. These GPUs were released in RTX 3070 and RTX 3080 flavours are were known to be cool running and very quiet when compared to competing graphics cards. Now that Nvidia's RTX 40 series is here, Noctua fans are eager to see what ASUS and Noctua have up their sleeves this time.

With the launch of Nvidia's RTX 40 series, larger heatsinks and larger fans have become a common sight, so much so that ASUS large RTX 3070 and RTX 3070 Noctua Edition graphics cards are no longer seen as oversized graphics cards. Large GPUs are now commonplace, so it will be interesting to see what ASUS and Noctua can create for Nvidia's RTX 40 series. Will Noctua's GPU heatsinks get even larger, or will they retain a similar form factor to last time?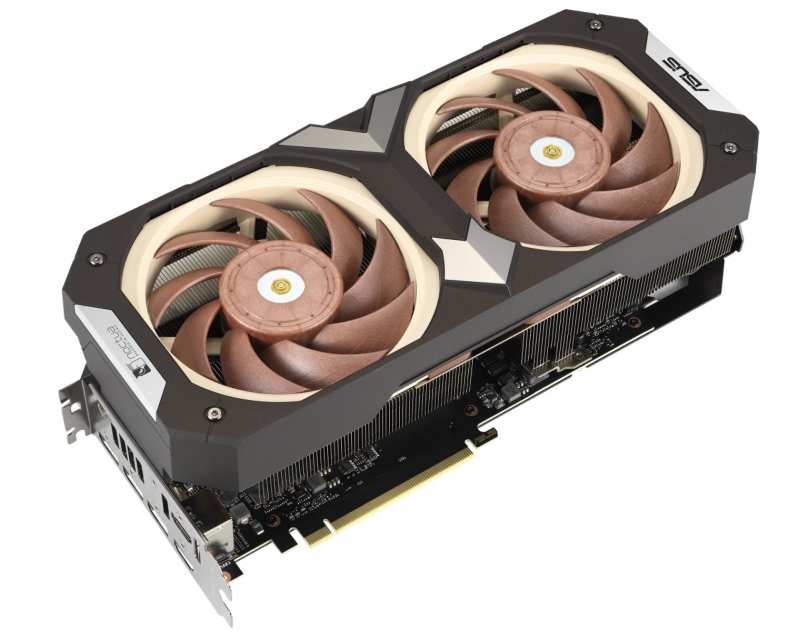 With Nvidia's RTX 4090 graphics card having a TDP of 450 watts, Noctua's large cooling fans and heatsinks make more sense than ever on a graphics card. Perhaps we will see another dual 120mm cooled RTX 4090, or even a colossal 3x 120mm fan model. The latter option seems unlikely given how few PC cases could support a 360mm+ length graphics card, but it is hard to deny that such a huge graphics card would have a lot of cooling potential.  
You can join the discussion on ASUS' planned RTX 40 series Noctua Edition graphics cards on the OC3D Forums.