ATI's Roadmap Leaked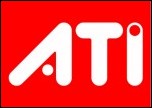 A leaked ATI chipset roadmap has appeared on the net today. At least for now, it appears that the acquisition by AMD could accelerate the rollout of products and ATI. While battling Intel on the low-end, ATI's chipsets and graphics processors begin to align closely with AMD to offer high-end gaming solutions for FX processors.
According to the slides published, ATI will update its 2006 lineup of integrated graphics chipsets with the RS690 model, which will go head-to-head with Intel's currently shipping G965.
Of particular interest is that in the second quarter of 2007, ATI will debut its first DirectX10 capable processor in the R600 series (RV610). Starting in the third quarter, ATI will introduce a new generation Crossfire chipset, code-named RD790, which will support Hyperthreading 3, the second generation PCI Express bus, DirectX 10 and AMD's first quad-core processor.

Feel free to discuss this development in our forum