Bethesda to have a E3 Showcase this year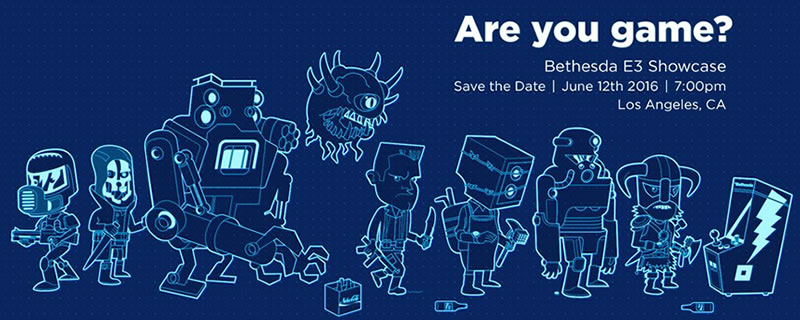 Bethesda to have a E3 Showcase this year
At last years E3 Bethesda stole the show with their Fallout 4 announcement, starting the show by announcing the release of one of the most popular games of 2015. 
Bethesda have announced that they are having another E3 press conference this year, which will be taking place on June 12th at 7pm, the Sunday night before E3 truly begins.
With DOOM 2016 and Fallout 4 having already been released gamers everywhere will be curious about what Bethesda will be showing, will there be Fallout 4 DLC, gameplay for Dishonored 2 or will we be seeing anything completely new like The Elder Scrolls VI?
Are you game? #BE3 pic.twitter.com/5qNZeHi7X5

— Bethesda Softworks (@bethesda) February 1, 2016
You can join the discussion on Bethesda's 2016 E3 Showcase on the OC3D Forums. 

Bethesda have announced that they are having an E3 press conference this year. https://t.co/ntoBUfym2G pic.twitter.com/RlnxzknkiL

— OC3D (@OC3D) February 1, 2016