Caffeine, the first DX12 game has been released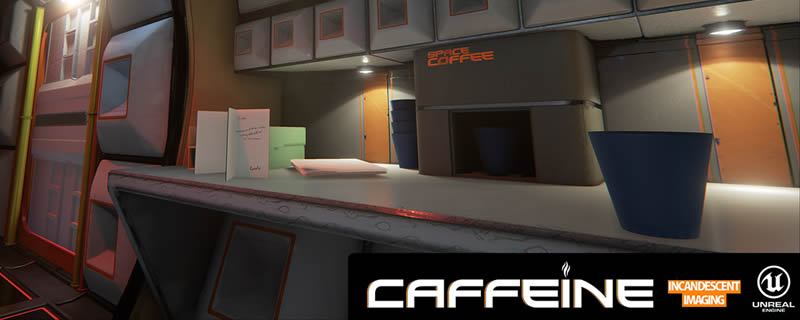 Caffeine, the first DX12 game has been released
With Caffeine's v110 patch it has became the first ever game released that supports DirectX 12, with the developer claiming that the new API will deliver a 20% performance boost when compared to DirectX 11. 
This game was developed using the Unreal Engine 4 and was developed by a single man team, so we should not consider this game as the best of what DirectX 12 is capable off.   
Graphics
Caffeine utilises various technologies like DirectX 12, Ray traced distance field shadowing and dynamic lighting to give players a visually stunning game which looks great on low and ultra settings.
Audio
Caffeine features stunning sound design from Jonathan Wachoru (Outlast) and a serene music score by Adam Klingman of Bay Drive Sound.

Oculus Rift Support
On release Caffeine will have full in-game Oculus Rift support by hitting alt+tab while in-game. The main menu and settings menus are currently displaying incorrectly while in stereo mode, this will be patched into the game later on in release week so we can iron out gameplay related issues first.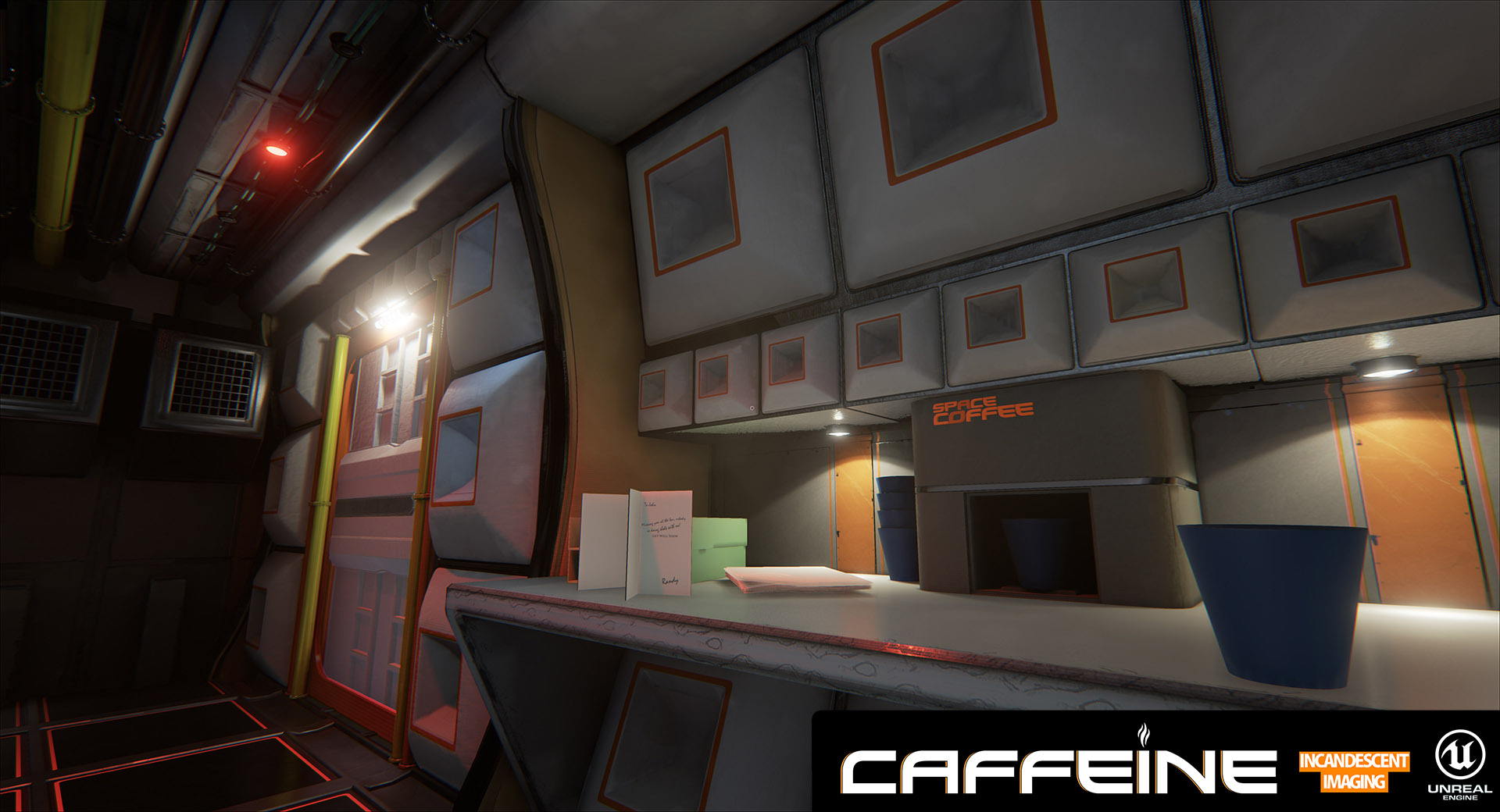 This game is very easy to run, requiring a minimum of a dual core CPU and 4GB or RAM and recommending a R9 270 or GTX 760, which is not particularly high end these days. 
One thing to note is that this game recommends that you have 8GB of RAM, which is actually higher than the system storage requirements. 
MINIMUM:
OS:

 Microsoft Windows 7 and above 

Processor:

 2Ghz Dual Core Processor 

Memory:

 4 GB RAM 

Graphics:

 1GB Dedicated Graphics Card 

DirectX:

 Version 11 

Hard Drive:

 4 GB available space
RECOMMENDED:
OS:

 Microsoft Windows 7 and above 

Processor:

 2.8Ghz Quad Core or Higher 

Memory:

 8 GB RAM 

Graphics:

 AMD R9 270 or Nvidia GeForce 760 or Higher (2GB+ Recommended) 

DirectX:

 Version 11 

Hard Drive:

 4 GB available space
Being an indie title this game is not exactly the most beautiful game out there, but it is still the first officially released DirectX 12 title out there, which hopefully means that others will be coming soon. 
You can join the discussion on Caffeine, the first ever DirectX 12 game on the OC3D Forums. 
Caffeine, the first DX12 game has been released. http://t.co/8krSjqguav pic.twitter.com/10DOSbpfWZ

— OC3D (@OC3D) October 17, 2015