Canon announces 250 megapixel CMOS sensor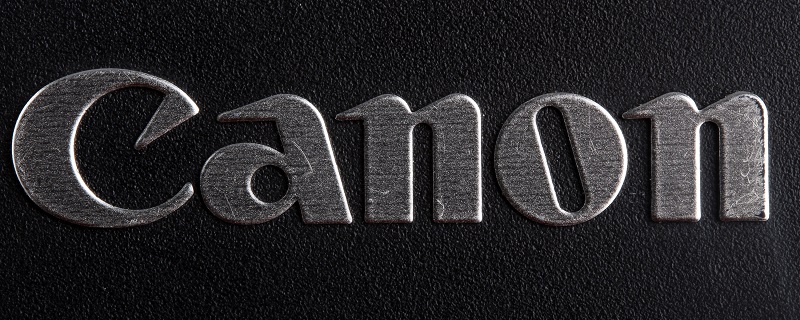 Canon announces 250 megapixel CMOS sensor
Japanese company Canon has announced that it has developed an APS-H-sized CMOS sensor which features a resolution of 19,580 x 12,600 at an astounding 250 megapixels. With this, Canon has set the world record for the highest amount of pixels in its size (as of 7 September, 2015).
According to Canon, the new sensor was able to capture still images of an airplane at a shooting distance of 18km. The press release states that the lettering on the side of the plane could be distinguished, which is an amazing achievement.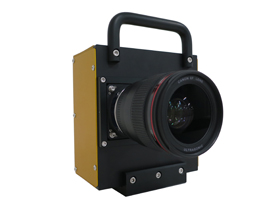 Camera prototype featuring the new sensor
With CMOS sensors, high pixel counts usually result in signal delays and problems with timing, but according to Canon, this isn't the case with its new sensor. The new technology reportedly features a signal readout speed of 1.25 billion pixels/s. Aside from photo's, the CMOS sensor can also shoot incredibly crisp video at a resolution that is 30 times higher than 4K video. It is worth noting that the max framerate at this resolution is 5 frames per second.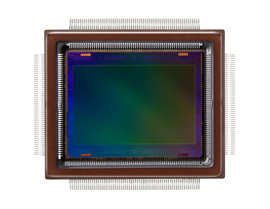 Canon's new CMOS sensor
Canon is looking to implement this technology into 'specialized surveillance and crime prevention tools, ultra-high-resolution measuring instruments and other industrial equipment.' With that in mind, it's unlikely that this sensor will make it into a (consumer-grade) DSLR camera in the near future. Still, it's good to know that camera technology is moving forward.
What would you do with this chip? Let us know.
Join the discussion on the newly announced 250MP CMOS sensor on the OC3D Forums.
#Canon has announced a 250 megapixel (19,580 x 12,600) APS-H CMOS sensor. http://t.co/6UuuKxvD8S pic.twitter.com/uEHAnBBV9e

— OC3D (@OC3D) September 7, 2015