Galax/KFA2 to Release HOF Series PCIe NVMe SSD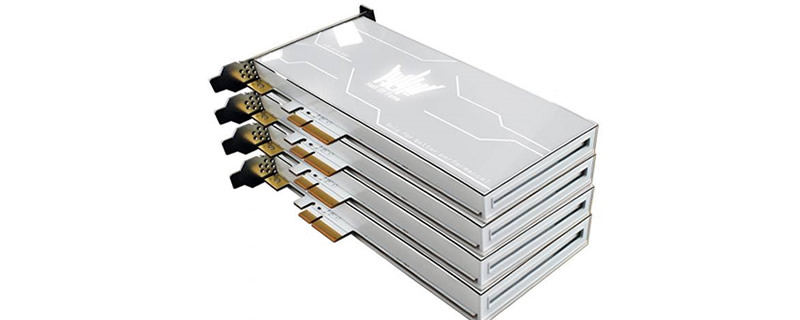 Galax/KFA2 to Release HOF Series PCIe NVMe SSD
Galax/KFA2 is going to Release a HOF Series PCIe NVMe SSD with read and write speeds of 2600 MB/s and 1300 MB/s respectively and a sexy white enclosure. 
This SSD will use a PCIe 3.0 x4 interface and offer speeds that offer super fast speeds that are more than 4x that of traditional SATA SSDs when it comes to write speeds.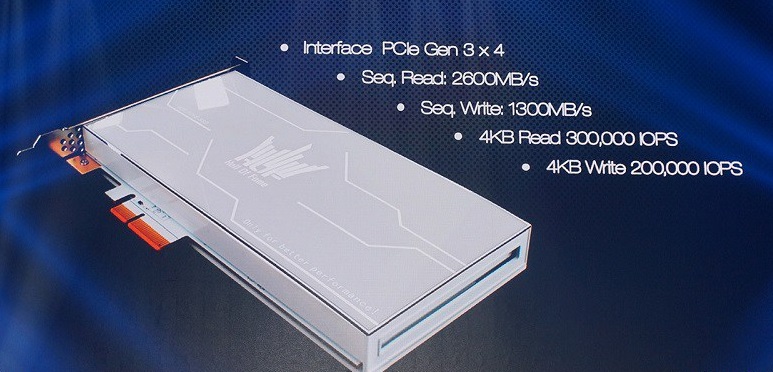 This SSD is currently said to be in the final stage of KFA2/Galax's Validation process, which makes us expect that this SSD will come sometime this year. 
As part of the Hall of Fame series this SSD features the brands signature white colour scheme and even a white PCB for the GPU, making this the perfect PCIe SSD for those with an arctic themed PC.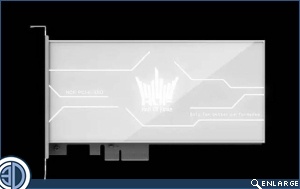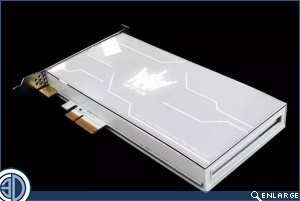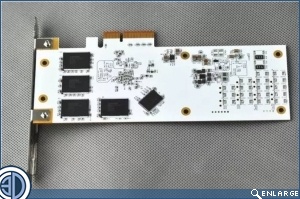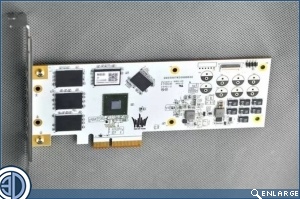 Below are some test results for this SSD, showing the drives speeds in both a single drove configuration and a 4x RAID 0 configuration, which offers speeds of over 7000MB/s read speeds and over 5000MB/s write speeds.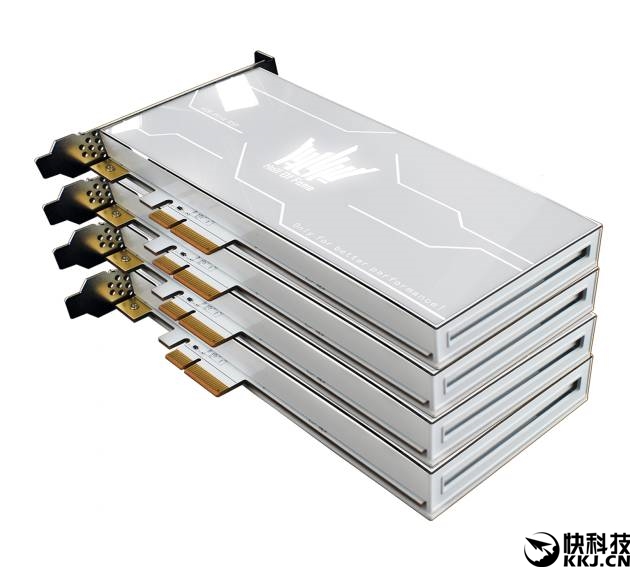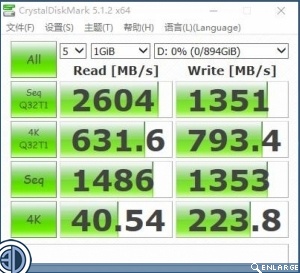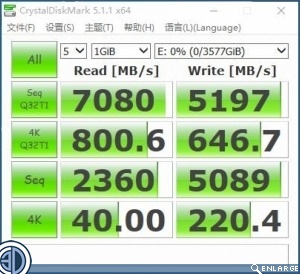 Hopefully we will start seeing more NVMe SSDs come to the market to challenge Intel and Samsung who are currently the only two major players in the NVMe SSD market. 
This offering from KFA2/Galax really shows us that manufacturers can build great looking NVMe SSD products, especially when compared to Intel's SSD 750.
We have spoken to KFA2 regarding this product and at the moment it looks like this product will not be released in the UK. Right now we know that this product is going to be released in the Asian market, but hopefully the company will consider a worldwide release if consumers show enough interest. 
If you want to see this product release in your country we advise you to tweet at Galax/KFA2 or otherwise express your interest on Social media, as the NVMe SSD market is in dire need of some competition and this product is easily the most aesthetically pleasing PCIe SSD that we have seen so far. 
You can join the discussion on KFA2's upcoming HOF series NVMe SSD on the OC3D Forums.   
//
Galax/KFA2 is going to release a Hall of Fame series PCIe NVMe SSD. What do you think?https://t.co/ywClAzxCuW pic.twitter.com/J6zXHT82df

— OC3D (@OC3D) February 29, 2016