Gigabyte launches the world's first low profile RTX 40 series GPU
This RTX 4060 is tiny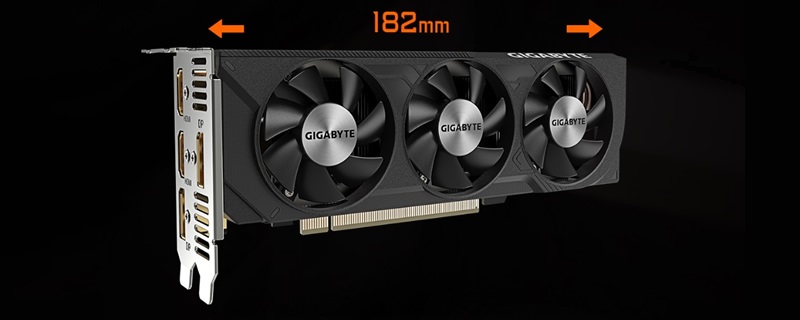 Gigabyte's low profile RTX 4060 could be the perfect GPU upgrade for your HTPC
Gigabyte has officially revealed their RTX 4060 OC Low Profile graphics card, a new RTX 4060 model that fits within the compact half-height PCIe form factor. This is the first RTX 40 series graphics card that has been made for this form factor, making this RTX 4060 an ideal upgrade for users of ultra-compact HTPCs, or pre-built PCs that lack support for full sized PCIe devices.
Despite being a ultra compact graphics card, this low profile RTX 4060 graphics card does feature a small factory overclock, with a GPU core clock of 2475 MHz, which is a tad higher than a standard RTX 4060's 2460 MHz clock speed. This graphics card is also cooled by three small fans, which is rare for a GPU of this form factor, with this GPU being powered by an 8-pin PCIe power connector. This power connector comes out the rear of this graphics card. Like all RTX 4060 GPUs, this GPU has 8GB of GDDR6 memory.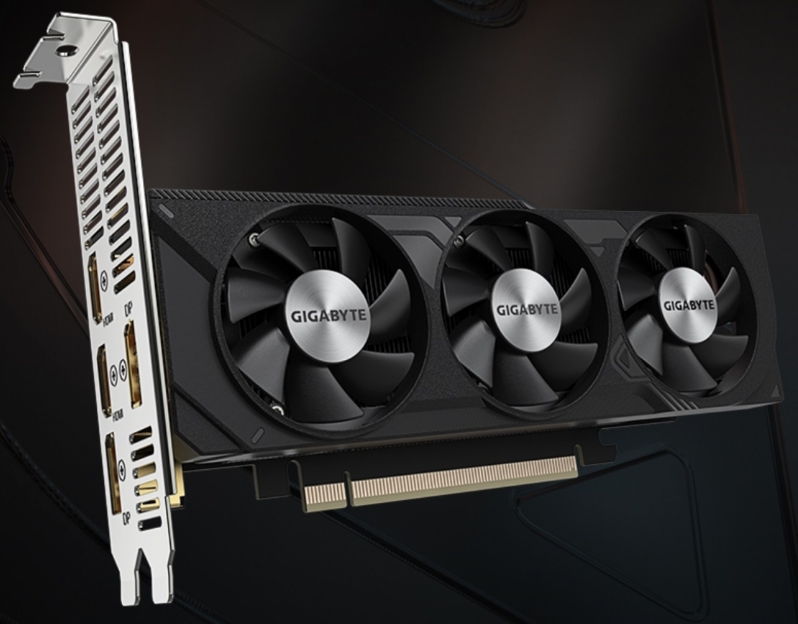 Size-wise, this GPU is two PCIe slots thick and and is 182mm long. This graphics card supports Nvidia's RTX 40 series features like AV1 encoding/decoding support, AI capabilities though the GPU's Tensor cores, DLSS 3 support, and support for four display outputs that include two HDMI 2.1 connections and two DisplayPort 1.5 outputs. This GPU ships with two I/O brackets, allowing this card to be installed in full height or half height PCIe systems.
Currently we do not know the price tag of this new low profile RTX 4060 graphics card from Gigabyte, or when this GPU will be available at retailers.   
You can join the discussion on Gigabyte's low profile RTX 4060 graphics card on the OC3D Forums.