Gigabyte reveals Radeon RX 6600 XT graphics cards ahead of AMD's NDA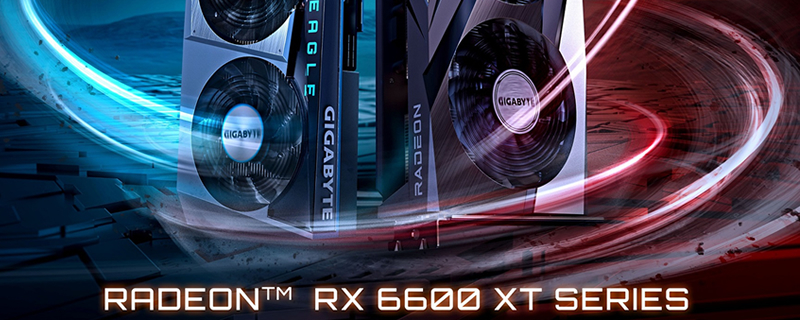 Gigabyte reveals Radeon RX 6600 XT graphics cards ahead of AMD's NDA
Before AMD's official reveal, Gigabyte Spain has decided to unveil their Radeon RX 6600 XT graphics cards, revealing their Eagle and Gaming OC models. On Twitter, Gigabyte' talks about incredible 1080p gaming performance, revealing the resolution target of AMD's next graphics cards. 
We expect AMD to officially reveal this graphics card soon alongside the GPU's specifications. Still, given the graphics card's resolution target and name, we can guess where the RX 6600 XT lies within today's GPU product stack. 
Since AMD's RX 6700 XT is designed to compete with Nvidia's RTX 3060 Ti and RTX 3070, it makes sense for AMD's RX 6600 XT to target Nvidia's RTX 3060. 
Recent reports from Neowin have suggested that AMD is targeting a retail price of $349 with their RX 6600 XT, though this has not been officially confirmed. Beyond that, constraints within the global hardware market may make AMD's suggested retail price unachievable for many manufacturers. 
Specifications
Both AMD's RX 6600 XT and RX 6600 will reportedly feature 8GB of GDDR6 VRAM over a 128-bit memory bus. This memory bus is complimented by 32MB of Infinity Cache to deliver higher levels of memory bandwidth.
AMD's RX 6600 XT will reportedly offer gamers 32 compute units and 2048 total stream processors. The Radeon RX 6600 XT will also reportedly feature GPU clock speeds of almost 2,500MHz in some high-end models. Should these rumoured specifications prove to be legitimate, AMD has a great 1080p offering on their hands.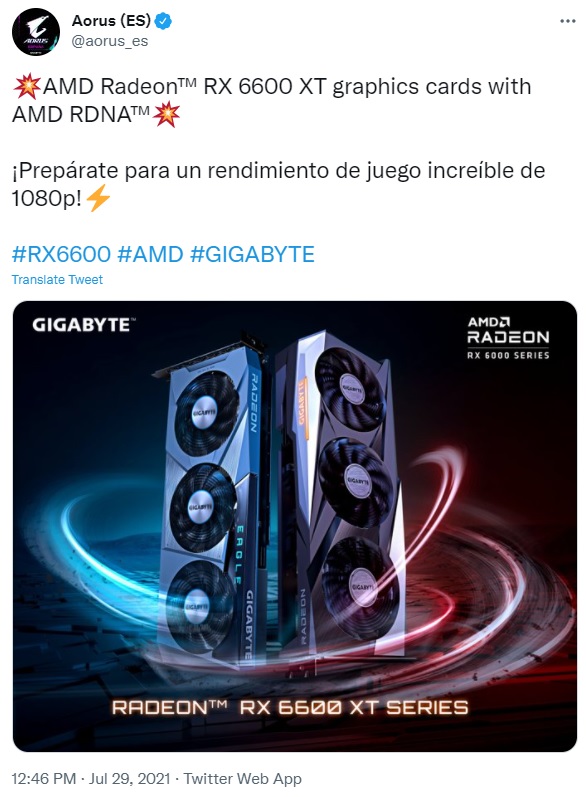 Since Gigabyte clearly has its marketing images ready for these graphics cards, it looks like AMD plans to officially reveal their Radeon RX 6600 XT graphics cards very soon. We will discuss the graphics card's official specifications and pricing in a separate article as soon as possible. 
You can join the discussion on Gigabyte's Radeon RX 6600 XT graphics cards on the OC3D Forums.