Inno3D confirms GeForce RTX 4070 Ti and RTX 4070 graphics cards in new EEC filing
Expect Nvidia to reveal at least one of these graphics cards at CES 2023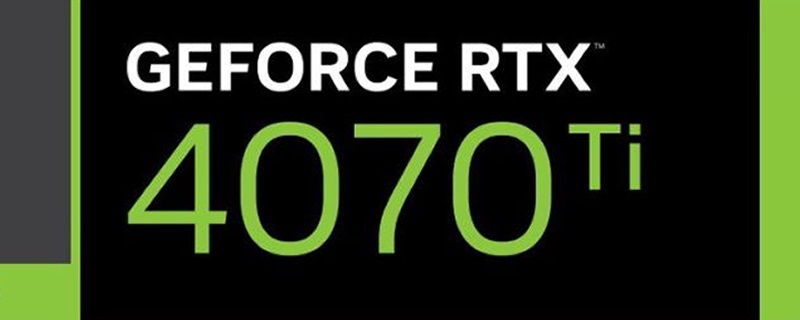 Inno3D teases planned RTX 4070 and RTX 4070 Ti graphics cards with a new EEC listing
Nvidia has already launched their RTX 4080 and RTX 4090 graphics cards, and its only a matter of time before the company brings new RTX 4070 series GPUs to the table.
Inno3D, a manufacturer of Nvidia graphics cards, has now listed RTX 4070 and RTX 4070 Ti graphics cards as part of a new EEC (Eurasian Economic Commission) listing, confirming that these two graphics cards are in the works. 

Currently, Nvidia are expected to reveal their RTX 4070 Ti graphics card at CES 2023, and launch their RTX 4070 graphics card sometime in Q1 2023. It is possible that Nvidia may reveal both of these graphics cards at CES, though at this time this has not been confirmed.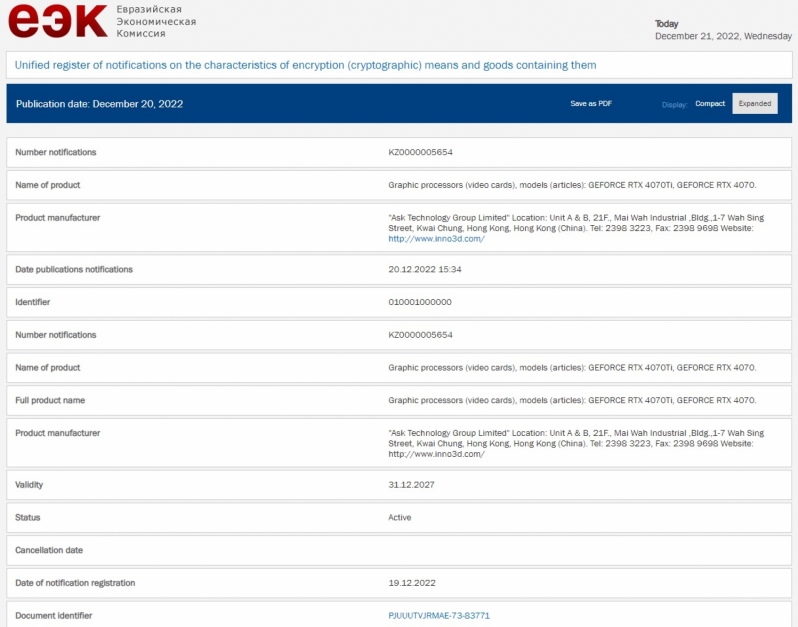 Nvidia's RTX 4070 Ti graphics card is expected to be a rebadged version of the company's now cancelled RTX 4080 12GB, offering gamers nigh-identical specifications and likely launch with a lower price tag. At this time, Nvidia's RTX 4070 specifications remain unknown, though we should expect a healthy performance gap between Nvidia's RTX 4070 and RTX 4070 Ti. 
You can join the discussion on Nvidia's RTX 4070 Ti and RTX 4070 graphics cards on the OC3D Forums.