Intel ARC GPUs receive huge boost in creation workloads – Puget Systems confirms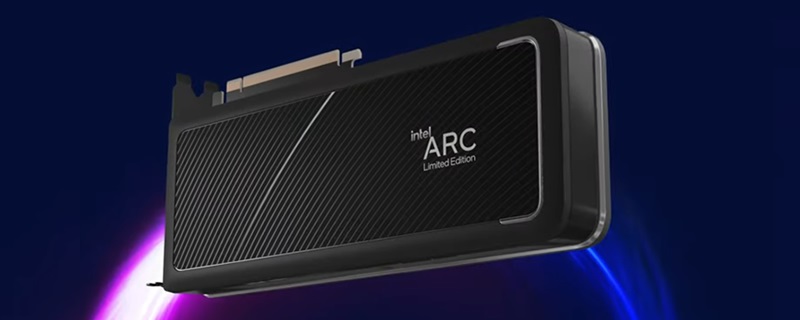 Intel achieves up to 40% performance gains with their newest drivers in content creation workloads
Since the launch of their ARC series of graphics cards in 2022, Intel has been working hard to squeeze every drop of performance that they can out of their discrete GPUs, both in gaming workloads and in content creation workloads. While Intel's marketing team has primarily focused on gaming, the system builders at Puget Systems, a large US-based Workstation manufacturer, has decided to have a deeper look at Intel's content creation performance to see how Intel's newest driver releases have boosted ARC's productivity.
By comparing Intel's recently released 4644 driver and their 3490 driver for October 2022, Puget Systems tested Intel's GPUs across a variety of applications, including DaVinci Resolve, Premiere Pro, Unreal Engine 5.2, and more, and in some applications, Intel's GPUs have seen huge performance gains.
Below, we can see that Intel's ARC A770 and A750 graphics card have achieve performance gains as high as 40% thanks to driver updates. These changes allow Intel's ARC A770 to surpass Nvidia's RTX 4060 Ti (8GB), which is a solid win for Intel. That said, not all application see such huge performance gains.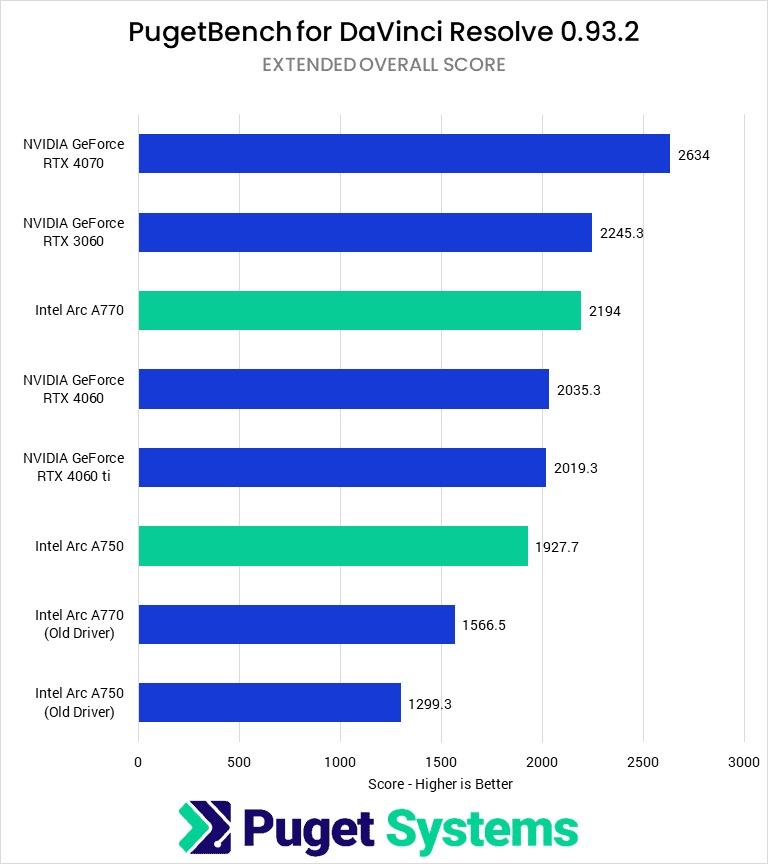 In Premiere Pro, Intel's ARC A770 sees a 5% performance increase with Intel's latest drivers and their ARC A750 sees a larger 8% performance gain. What's impressive here is that Intel's ARC A770 has managed to get within striking range of Nvidia's RTX 4070 graphics card, making this a strong result for Intel's discrete GPU hardware.

In other workloads, such as After Effects, Intel's latest GPU drivers deliver minimal performance gains, and in the case of Unreal Engine 5.2, Intel's GPU performance appears to have regressed, though these regressions have come with an increase in stability, which is a lot more important than raw speed.
If you want to see all of Puget's benchmarking data, you should head over to the company's dedicated article on ARC creation performance here.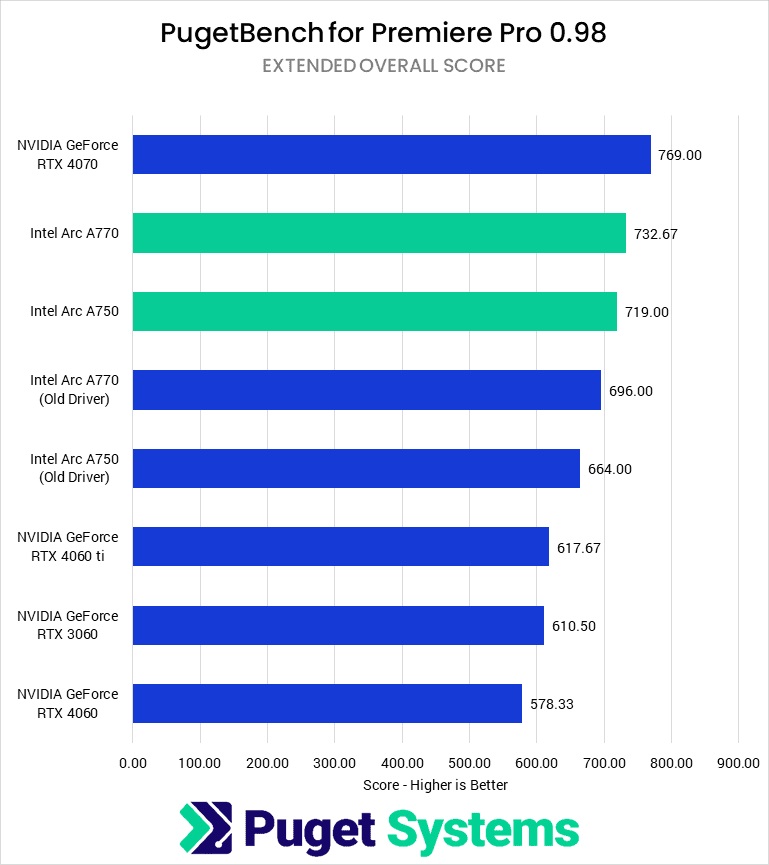 Intel's ARC GPU driver team has been working hard to boost the performance of the company's GPUs, and those efforts have been bearing fruit. This is great news for Intel moving forward, as these driver optimisations will impact Intel's future discrete GPUs and their future ARC-based integrated graphics solutions. Intel's investment in drivers today will pay dividends later, ether in the form of boosted performance for current ARC GPU users or a stronger launch for future Intel ARC GPUs.
You can join the discussion on Intel's improved ARC content creation performance on the OC3D Forums.