Intel showcases impressive performance gains with their latest "Game On" GPU Drivers
Intel's new 4311 ARC drivers can deliver impressive performance gains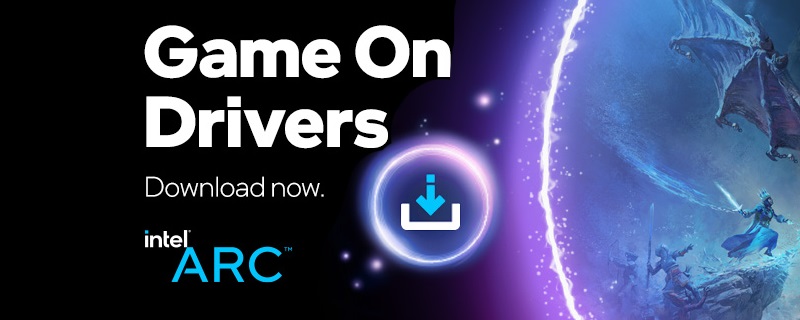 Intel claims impressive performance gains with their latest ARC GPU drivers  
Following the release of their newest ARC "Game On" GPU drivers, Intel has released a lengthy blog post to describe the performance gains that their latest software updates deliver. 
In Dead Space, Intel's ARC A750 graphics card can now deliver performance levels that surpass Nvidia's RTX 3060, thanks to new "Game On" optimisations that deliver "up to 63%" performance gains for Intel's ARC A750. In out eyes, these performance gains come from a sheer lack of driver optimisation from Intel for this specific game, as it is clear on the graph below that Intel's ARC A750 was underperforming when compared to Nvidia's RTX 3060.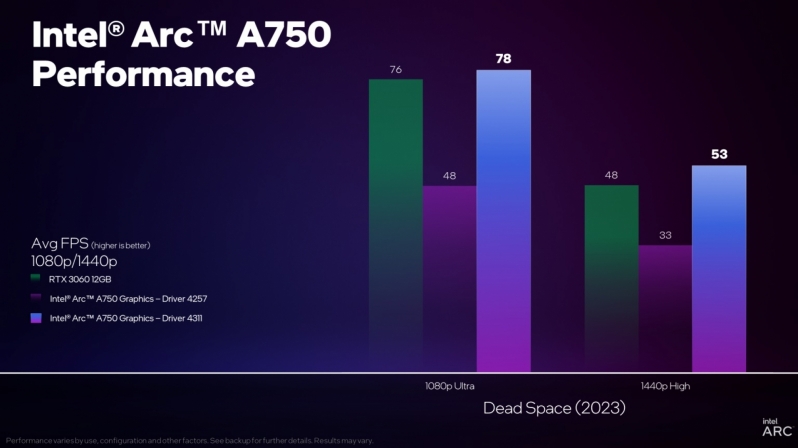 With their latest "Game On" GPU drivers, Intel has added what appears to be generalised ray tracing performance improvements that have resulted in framerate increases in games like DIRT 5, Metro Exodus Enhanced Edition, F1 22, and DEATHLOOP. These performance gains are welcome, and are a clear sign that Intel are making a lot of changes to their latest GPU drivers to boost their performance.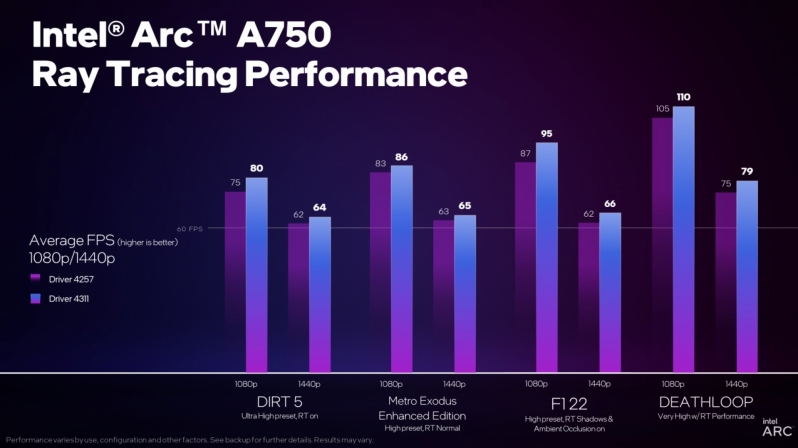 Better value than Nvidia?
Intel calls their ARC A750 an RTX 3060 competitor, with the slide below stating that their graphics card can deliver up to 63% more value for money in the latest games than their Nvidia rival. Most of this value benefit comes from the fact that Intel now sells their ARC A750 graphics card for much lower pricing than Nvidia's RTX 3060, which Intel claims in their charts costs $388 when compared to the $249 pricing of their ARC A750.
Based on the graph below, Nvidia's RTX 3060 costs roughly 56% more than Intel's ARC A750, which means that Nvidia's RTX 3060 will outperform Intel's graphics card in the majority of the games shown below. That said, Intel's GPU should deliver slightly stronger performance levels in Minecraft Legends.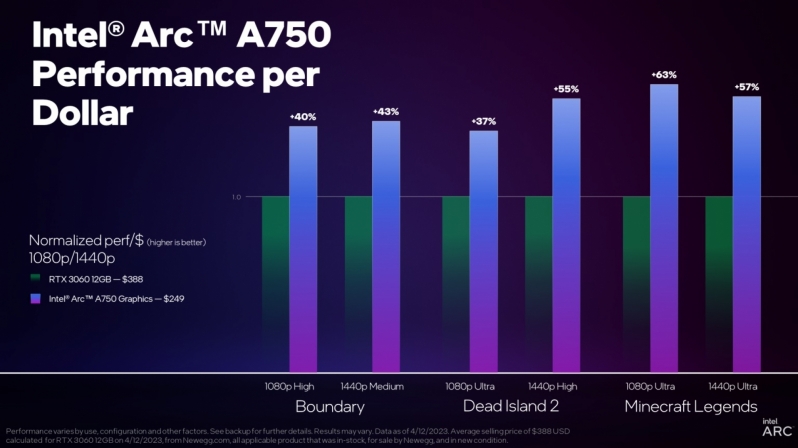 You can join the discussion on Intel's latest ARC Game On GPU Drivers on the OC3D Forums.