Leaked block diagram puts AMD's Navi 23 GPU in Tesla's Model S Infotainment system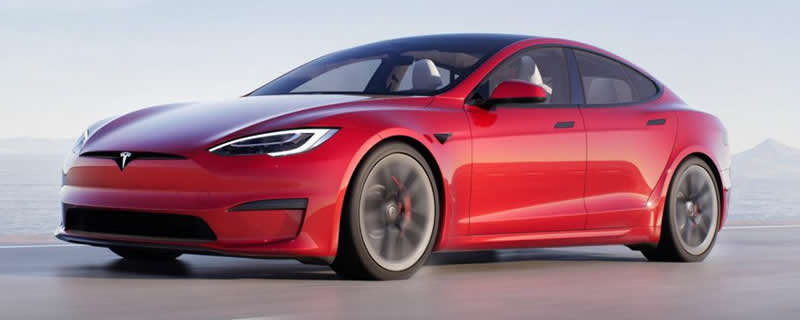 The Radeon Roadster – Leaked block diagram puts AMD's Navi 23 GPU in Tesla's Model S infotainment system
According to a leaked block diagram for Tesla's new Model S, from
Patrick Schur on Twitter
, the company will be using AMD's Navi 23 graphics chip as part of their Tesla Model S infotainment system. 
Tesla has already announced that its new Model S contains a 10 TFLOPs graphics card, allowing the vehicle's entertainment system to run AAA games like The Witcher 3 and Cyberpunk 2077. This graphics card reportedly delivers similar compute performance levels to Sony's PlayStation 5 console, which can deliver 10.28 TFLOPS of GPU power. This technically makes the Tesla Model S a next-generation gaming platform. 
If the block diagram below is correct, AMD's Navi 23 GPU will feature a 128-bit memory bus and be connected to 16Gb (2GB) GDDR6 memory modules that operate at 14Gbps speeds within Tesla's Model S. The graphics chip said to be connected to the rest of Tesla's infotainment system using a PCIe 3.0 x8 connection. 
AMD's Navi 23 GPU is an RDNA 2 design which is rumoured to become the Radeon RX 6500 series, acting as one of AMD's baseline RDNA 2 graphics chips for the gaming market. With a 128-bit memory bus, this graphics card will act as a successor to the RX 5500 series, arriving as one of AMD's most affordable RDNA 2 graphics processors. This chip will deliver RDNA 2 to lower price points and the DirectX 12 Ultimate feature set to a larger number of gamers. 
In terms of memory bandwidth, AMD's Navi 23 graphics chip will reportedly offer similar memory bandwidth levels to an Xbox Series S, and comparable GPU compute performance to a PlayStation 5. At this time, it seems likely that Navi 23 will feature a small Infinity cache, giving the chip more effective memory bandwidth. It is also worth noting that Navi 23's memory bandwidth does not need to be shared, unlike the custom console SoCs which use the same memory as CPU and graphics memory. 
Powering Tesla's new Model S is a clear design win for AMD, though the GPU market's supply chain's current constraints will undoubtedly leave gamers annoyed that "gaming" GPUs are being sold to drivers and not gamers. That said, neither AMD nor Tesla have officially announced that the Tesla Model S contains an AMD GPU.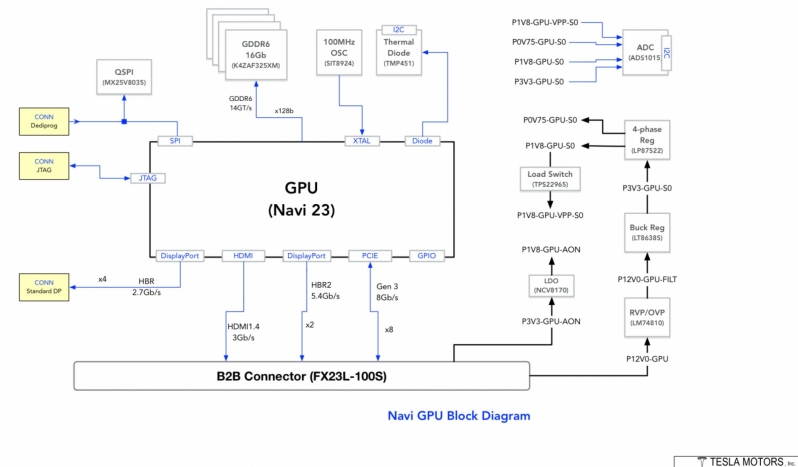 You can join the discussion on Tesla's Model S reportedly featuring an AMD Navi 23 GPU on the OC3D Forums.