Lenovo Launches their Legion Y27gq 1440p 240Hz G-Sync HDR Monitor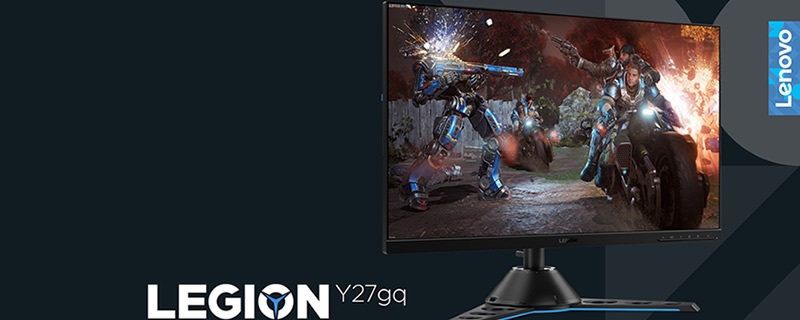 Lenovo Launches their Legion Y27gq 1440p 240Hz G-Sync HDR Monitor   
Lenovo isn't the first manufacturer that comes to mind when thinking about gaming monitors, but that hasn't stopped them from creating one of the highest-end gaming displays at CES 2019. 
Before now, 240Hz displays have been limited to 1080p monitors for the most part, but Lenovo has smashed thought that boundary by offering the refresh rate on a 1440p monitor. At this time Lenovo has not revealed who manufactures the 27-inch "NearEdgeless" display for their Legion Y27gq, though it is likely to be AU Optronics. 
On top of its 1440p support at 240Hz, Lenovo has also listed this display with G-Sync HDR support, though at this time Lenovo has not gone into any meaningful detail regarding its HDR support. Nvidia has recently rebranded their G-Sync HDR standard as G-Sync Ultimate, leaving it unclear whether or not this monitor support G-Sync Ultimate or G-Sync and HDR independently.   
With this display, Lenovo touts support for a response time of .05ms as well as device charging through USB 3.1 ports. A detachable Harman Kardon speaker has also bee integrated into this display's stand to deliver a great audio experience. 


The Lenovo Legion Y27gq is an ultrapowerful monitor that elevates your gaming experience.
This monitor is designed to dominate with an impeccable blend of 240Hz refresh rate,
0.5ms response time, and the latest NVIDIA G-SyncTM HDR technology.

This 27-inch gaming monitor with its NearEdgeless QHD display and detachable Harman Kardon
certified speaker takes your gaming experience to a whole new level.
Lenovo's Legion Y27gq is expected to become available in April for $999.99 in the US. 
You can join the discussion on Lenovo's Y27gq 1440p 1440Hz G-Sync HDR monitor on the OC3D Forums.