LG reveals their 4K 160Hz UltraGear 27GP950 HDMI 2.1 Gaming Monitor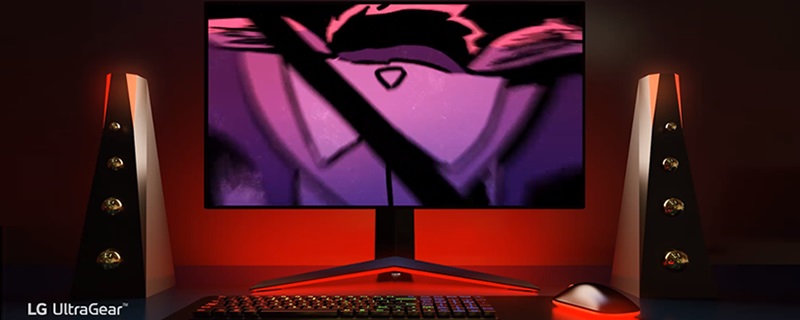 LG reveals their 4K 160Hz UltraGear 27GP950 HDMI 2.1 Gaming Monitor 
LG has just revealed their first HDMI 2.1 monitor, the UltraGear 27GP950. This screen was revealed through LG's promotional brochure for CES 2021, revealing this monitor's use of an HDR-compatible Nano IPS screen which supports 160Hz refresh rates at 4K. News of this monitor was first reported by The FPS Review. 
As of now, this is the fastest 4K monitor to be revealed to date, though it is worth noting that this screen uses an OC mode to enable this ultra-high refresh rate. Even so, 160Hz 4K gaming is something that was previously impossible, making the UltraGear 27GP950 a clear win for LG's gaming brand. 
With HDMI 2.1 VRR support, the UltraGear 27GP950 will support variable refresh rates on HDMI 2.1 compliant graphics cards from both AMD and Nvidia. This screen will also support Sony's PlayStation 5 and Microsoft's Xbox Series X/S systems, making this an ideal 27-inch screen for next-generation gaming.
As a Nano IPS screen, the UltraGear 27GP950 cannot offer the same levels of HDR compatibility as LG's OLED TVs and monitors, though it does meet VESA's DisplayHDR 600 requirements. At this time the UltraGear 27GP950's monitor inputs are unknown outside of HDMI 2.1, though it is likely that this screen also features DisplayPort 1.4 support and will be compatible with both AMD FreeSync and Nvidia G-Sync. 

Right now, LG has not revealed the pricing or availability dates of their UltraGear 27GP950 monitor. These will likely be revealed sometime during CES 2021.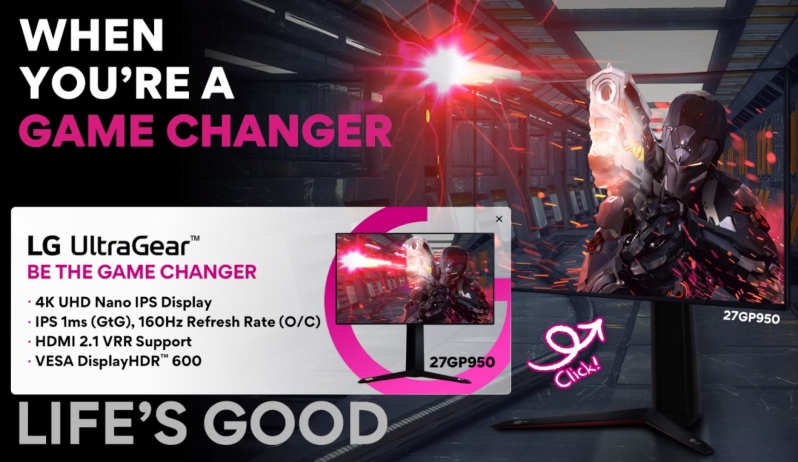 You can join the discussion on LG's 4K 160Hz UltraGear 27GP950 HDMI 2.1 Gaming Monitor on the OC3D Forums.